Description
Female founder meet-up, in celebration of International Women's Day!
Join small business community Enterprise Nation and Amanda Dixon, founder of North East Social Media for a fun and friendly networking meet-up, as part of the Facebook She Means Business campaign.
Bring your social media questions and business cards and come away hearing other start-up stories from other relatable ladies in business, making valuable contacts and even gaining a potential collaboration opportunity.
Amanda is an accredited She Means Business social media trainer and will be sharing her social media knowledge and expertise. Please note that there is no formal presentation as part of this meet-up, but stay tuned for further training events taking place this year!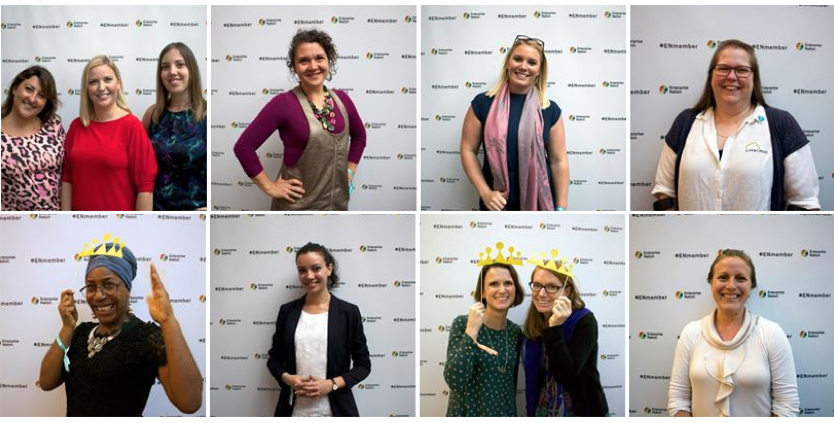 About your host, Amanda Dixon:
Amanda Dixon is an award winning, established social media marketing consultant in the North East of England, having trained 1000's of SME's in the use of Social Media for marketing their businesses since 2010. Amanda teaches Social Media marketing through a series of workshops and 121 bespoke in-house training on all aspects of social media from beginners to advanced, she also supports client's with Social Media Management and is the Social Media Speciailist for North Tyneside Council at The Business Factory in North Tyneside, working with both start-up and existing North Tyneside Businesses to help them raise their online presence. Amanda is also the regional branch chair and national chair of the National Women's Network.
---
Enterprise Nation has helped thousands of people in the UK turn their good ideas into great businesses. Our events are a fun and friendly way to chat with other people starting or growing a business. This meet-up is part of the Facebook She Means Business campaign. Enterprise Nation is running a series of nationwide female founder meet-ups to inspire creativity, empower confidence and educate on how to best utilise Facebook and Instagram to grow your business.
Become an Enterprise Nation member
We know that starting a business comes with a tough job description. That's why we created Enterprise Nation, the UK's most active small business network.
Enterprise Nation membership gives you access to exclusive opportunities to grow your business and can connect you with over 70,000 entrepreneurs and business experts who can help. And by selecting the 'plus membership' ticket, you'll automatically get to attend this meet-up for free! Discover the full range of member benefits today.