Description
She Means Business in Birmingham
Join small business community Enterprise Nation for an afternoon of business advice, inspiration and networking, as part of the She Means Business campaign with Facebook.
Bring your questions and business cards and come away hearing other start-up stories, advice on how to grow and monetise your social media presence and make valuable contacts with like-minded people.
Social media trainer and consultant David Glenwright from JC Social Media will take you through some of the most powerful business tools, features and techniques available to help you grow your digital presence and achieve your goals. Topics covered will include:
Using Facebook ads manager to create smart, targeted ads that maximise your ROI
Creating content that encourages engagement and organic growth
How to use Facebook as an effective customer service platform
An introduction to Instagram and how brands post content designed to nurture their online community
Also speaking at this event is Gwyneth Box, from Tantamount, a creative agency and publishing house. Businesses communicate with customers in many ways and effective communication requires an understanding of the way engagement is dependent on format and medium as well as message. Gwyneth will take a look at:
Optimising brand impact through clarity and consistency
Message format, medium and platform
Repurposing content
Ensuring coherence of brand and message across platforms
This event is part of the She Means Business campaign, an initiative to up-skill 10,000 women in business. Enterprise Nation and Facebook are running a series of nationwide events to inspire creativity, empower confidence and educate on how to best utilise Facebook and Instagram to grow your business.
In partnership with: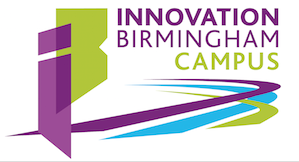 ---
Enterprise Nation has helped thousands of people in the UK turn their good ideas into great businesses. Our monthly meet-ups are a fun and friendly way to chat with other people starting or growing a business in London.
How to get 25% off our events
Join Enterprise Nation for just £4 per month and get 25% off this event! This includes 25% off across all of our events. You can also have free telephone consultations with up to three advisers on the Enterprise Nation marketplace! Sign up, sign in and visit our Events page to book your discounted ticket.

---
Cancellation policy
For a full refund, cancellations must be made at least 48 hours prior to the event.
Please note, in the event you are unable to attend this event due to cancellation from yourself or Enterprise Nation, we are unable to refund any associated costs such as hotel or travel.