Description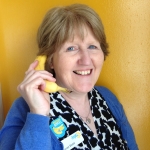 ---
Come along to Cafe Ollo to network with like-minded female entrepreneurs over a delicious coffee. Learn how to get more from your social media from accredited She Means Business trainer Janet Bebb, founder of Social Progress.
This event is perfect for you if you are thinking about starting a business or you've started and want to take it to the next stage of growth using social media. You'll have the chance to make valuable contacts, hear other start-up stories and learn top tips and tricks to improve your social media presence from Janet. Don't forget your business cards!
Select standard ticket PLUS Enterprise Nation membership to unlock exclusive resources, guides, mentoring opportunities and discounted events for one month. Not forgetting 25% off this event!
---
This event is supported by The Media Centre.

About Enterprise Nation
Enterprise Nation is the UK's most active small business network and we have helped thousands of people turn their good idea into a great business.

Enterprise Nation membership gives you access to exclusive opportunities to grow your business and connects you with like-minded entrepreneurs and business experts who can help.
Membership is just £10 a month and you can cancel at any time. By selecting the 'plus membership' ticket, you'll automatically get 25% off this event too!

For a full refund, cancellations must be made at least 48 hours prior to the event.
Please note, in the event you are unable to attend this event due to cancellation from yourself or Enterprise Nation, we are unable to refund any associated costs such as hotel or travel.