Description





Join accredited She Means Business trainer and social media expert Joanna Michaels for an insightful morning on how to find balance in our digital lives.
This event will be hosted at the beautiful Westminster Reference Library and included in the ticket price is tea, coffee and pastries.
---


Why attend?
Do you reach for your phone or other device before you even get out of bed in the morning? Do you get disappointed if you don't get an immediate reply to a post or a text message? How long can you last without checking your phone when you hear that enticing 'ping'? Do you compare yourself (your business) with others on social media?
Technology is everywhere, and mobile phones have become an essential part of everyday life, helping us to connect and communicate with others. However, there is also a pressure to gain instant access, instant results and instant gratification. So how do we find a healthy balance between enjoying all the benefits technology has to offer while managing the wellbeing of ourselves, our businesses and our families?
Join social media coach Joanna Michaels, founder at Beyond Social Buzz to discover some interesting facts about how technology affects our lives and how can we look after our digital wellbeing to stay happy and healthy online.
---


About your host Joanna Michaels: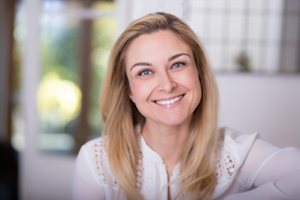 Joanna is a digital marketer and a founder of Beyond Social Buzz, a North London based digital marketing consultancy. The mission of Beyond Social Buzz is to help Startups and SMEs to succeed at Social Media Marketing. BSB offers social media management and social media training.
A social media lecturer, researcher and speaker, Joanna offers 8 years of experience in Social Media Marketing. She has worked with a diversity of UK- and internationally-based startups and SMEs.
Joanna is also a vital part of Facebook's She Means Business campaign, running variety of meet-ups and training events across London for female entrepreneurs.
---


About Enterprise Nation
Enterprise Nation is the UK's most active small business network and we have helped thousands of people turn their good idea into a great business.

Enterprise Nation membership gives you access to exclusive opportunities to grow your business and connects you with like-minded entrepreneurs and business experts who can help. Membership is just £10 a month and you can cancel at any time. By selecting the 'plus membership' ticket, you'll automatically get 25% off this event too!
---


About She Means Business
Led by Facebook, in partnership with Enterprise Nation #SheMeansBusiness is a space for entrepreneurial women to make valuable connections, share advice and move forward, together.
Enterprise Nation and Facebook are running a series of nationwide events to inspire creativity, empower confidence and educate on how to best utilise Facebook and Instagram to grow your business. Find events in your local area here.

For a full refund, cancellations must be made at least 48 hours prior to the event.
Please note, in the event you are unable to attend this event due to cancellation from yourself or Enterprise Nation, we are unable to refund any associated costs such as hotel or travel.