Event Information
Location
University College London
Roberts Building, Room 508
Malet Place
London
WC1E 6BT
United Kingdom
Description
The 500 Women Scientists London Pod is hosting a Discussion Forum to help identify the issues women face in STEM subjects. We will be hearing from a range of women in science from different disciplines and at different stages in their careers about their experiences. Our aim is to identify the challenges women in science face throughout their careers to help direct our efforts within the 500 Women Scientists initiative. The audience will have the opportunity to ask the panel questions and discuss their own experiences in a supportive environment.
All are welcome to attend, whether you are woman in science, a supporter of women in science, or just want to know more about this critical issue.
Our speakers include:
Professor Viv Jones, Department of Geography, University College London
Dr. Francesca Baletto, Department of Physics, Kings College London
Dr. Angela Kedgley, Department of Bioengineering, Imperial College London
Dr. Pallavi Anand, School of Environment, Earth and Ecosystem Sciences, Open University
Dr. Imogen Ptacek, Department of Imaging Sciences, Kings College London
Dr. Heather L Ford, Department of Earth Sciences, Cambridge University
Christina Shears-Ozeki, School of Earth and Environmental Sciences, University of Portsmouth
The Forum will begin with a short introduction from the Co-Ordinator of the London Pod and continue with short talks from our invited speakers. We will then open the floor to questions and discussion and the opportunity for audience members to share their experiences.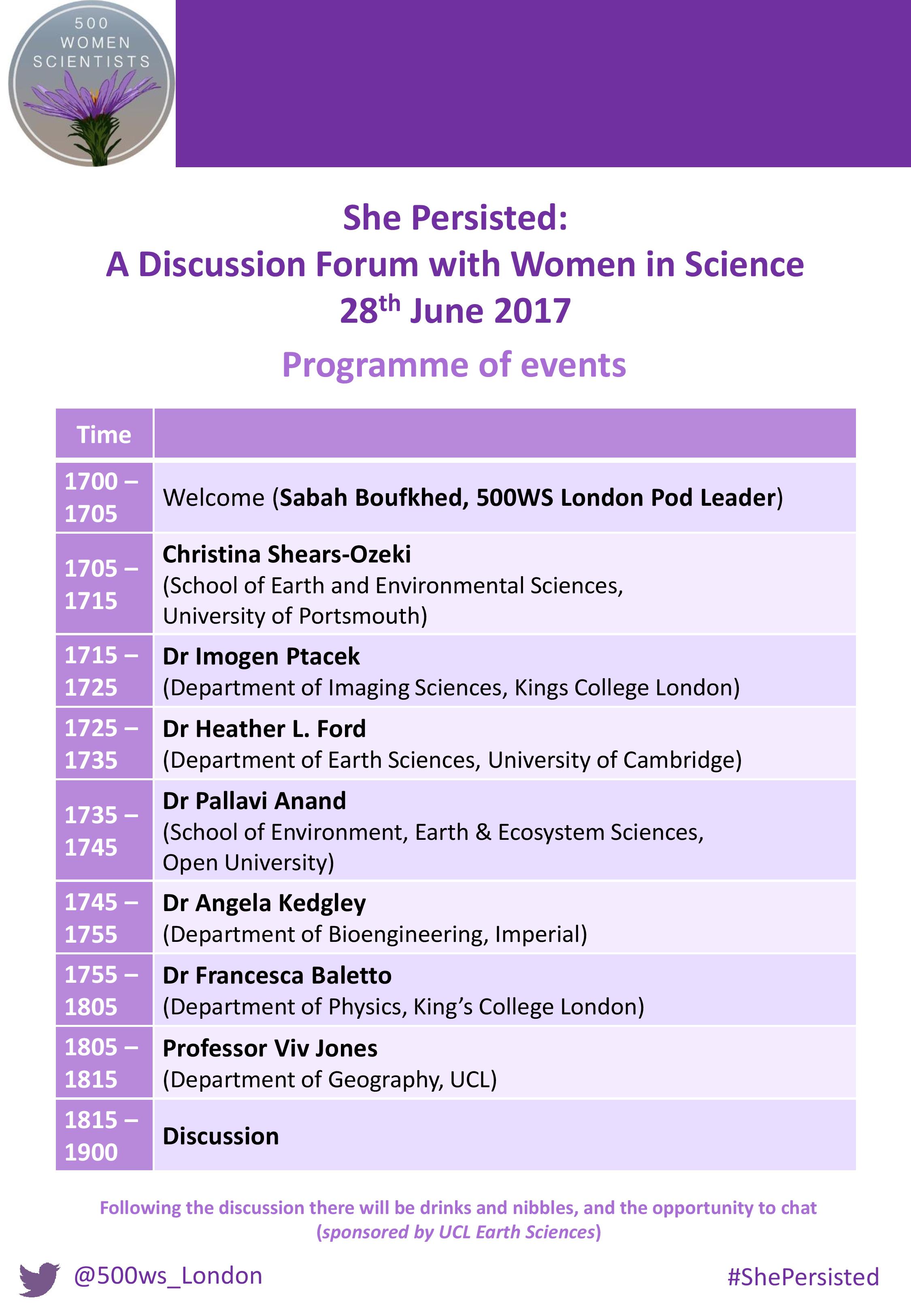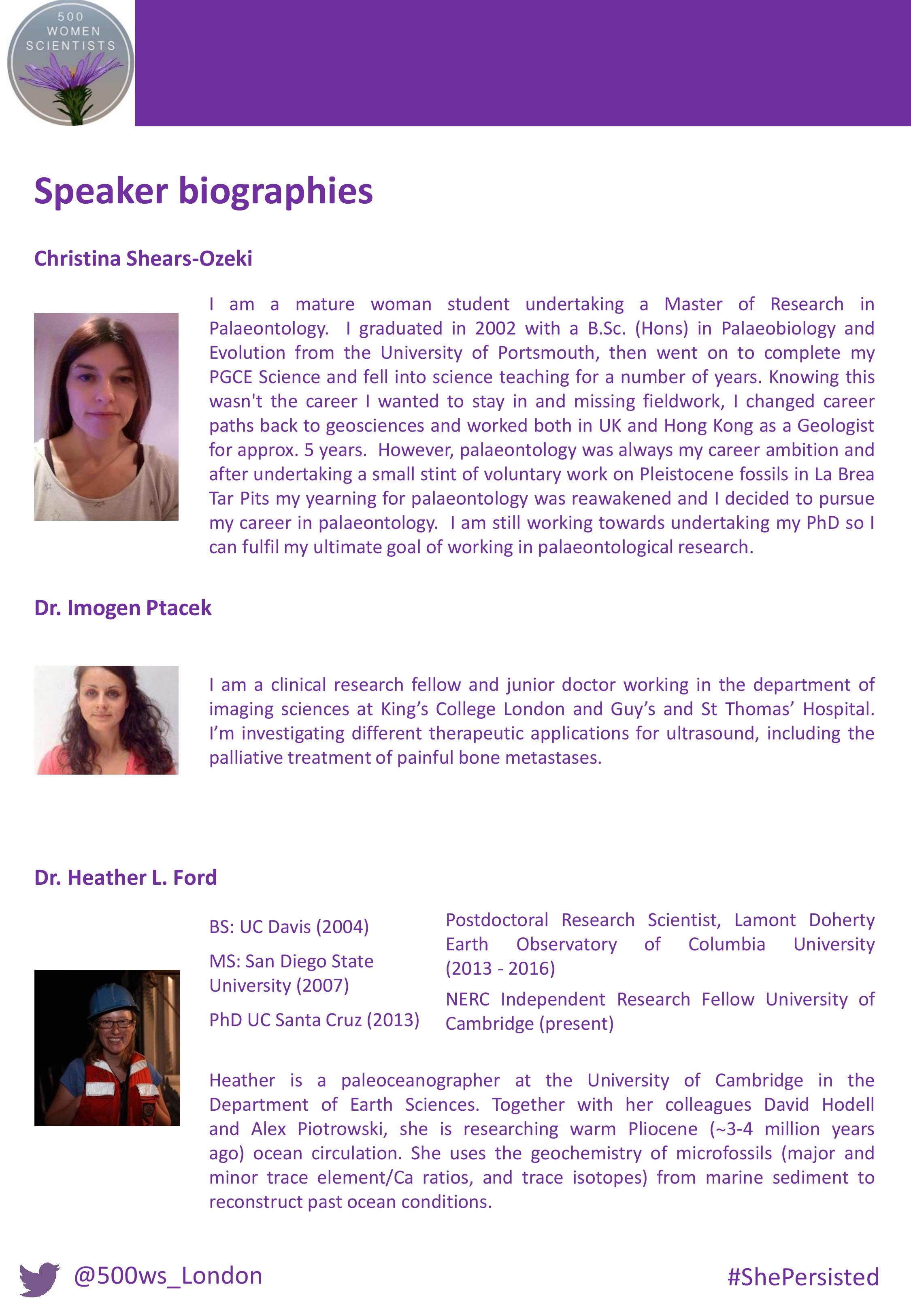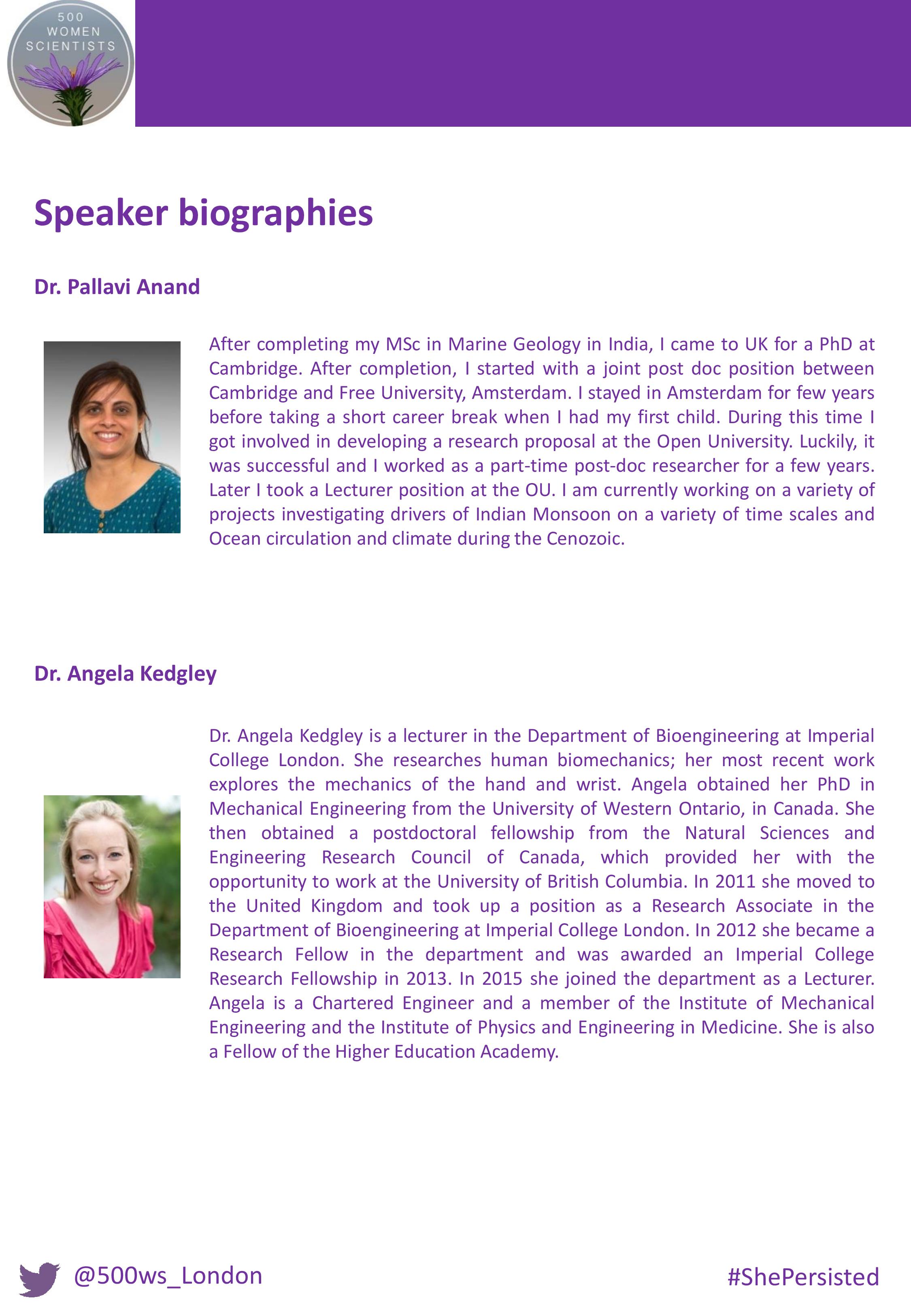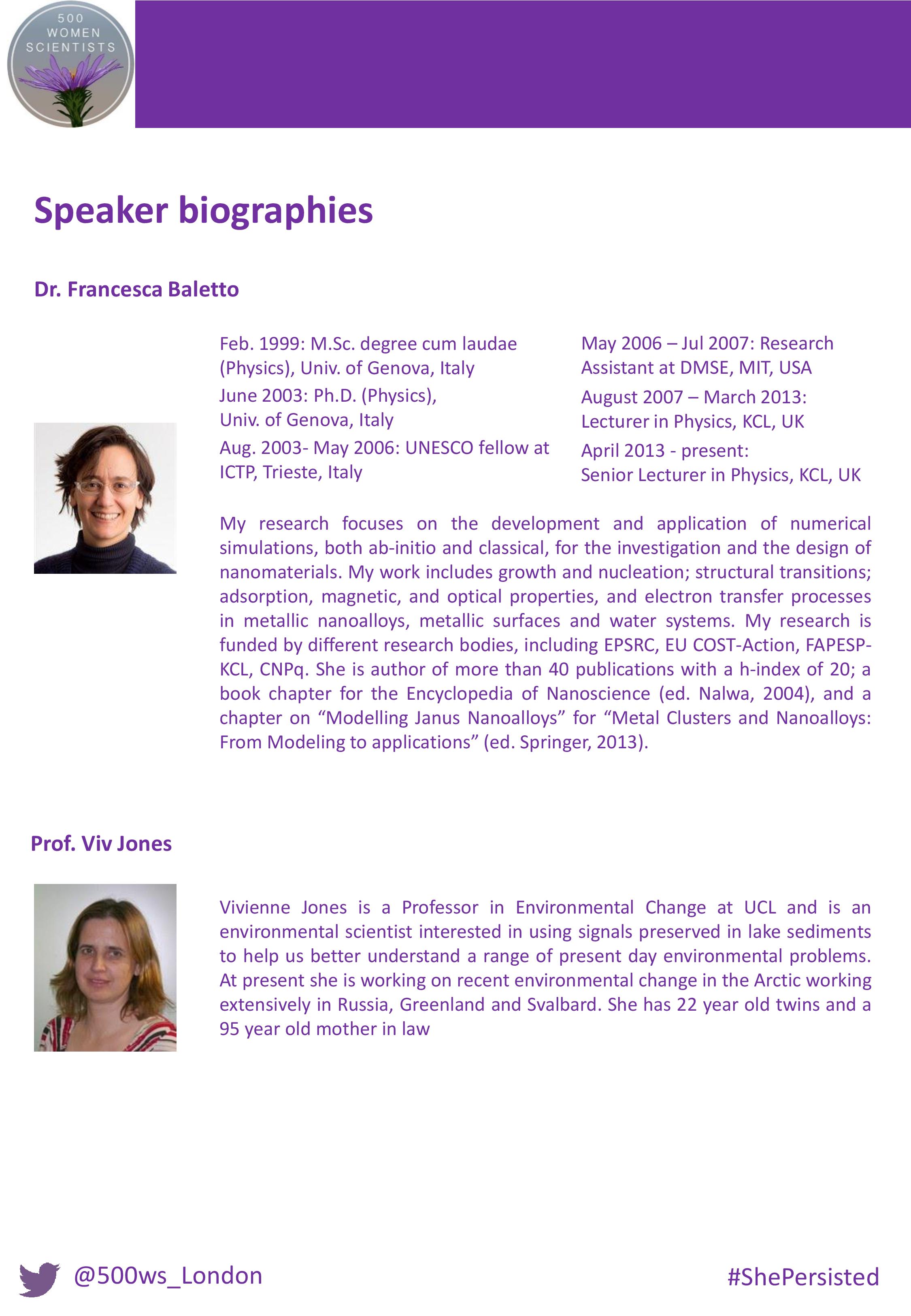 Date and Time
Location
University College London
Roberts Building, Room 508
Malet Place
London
WC1E 6BT
United Kingdom