Join Viv Gordon Company for the online premiere of She walks... followed by a live discussion & Q&A with the creative team.
About this event
Join Viv Gordon Company for the online premiere of She walks... followed by a live discussion & Q&A with the creative team.
Viv Gordon Company is launching She walks… a new music track and animation exploring the unknown territory of surviving Childhood Sexual Abuse (CSA) and Gender Based Violence on the 25th November (to coincide with the first day of the 16 days of Activism against Gender-based Violence). Inspired by walking coastal landscapes, the short digital artwork shares survivor experiences of feeling far away, navigating difficult journeys and living on the edges of society.
The intention is to give greater voice and visibility to the 11 million adult survivors of CSA in the UK. The end result is starkly beautiful and haunting. It does not flinch away from uncomfortable truths but looks to the sea for inspiration to keep going. The sea represents a positive, restless force which has the power to change the landscape over time.
Accessing the event
She walks... focusses on the experience of living as a survivor and references the feelings of dissociation and derealisation. There are no explicit references to abuse.
During the launch event we will be discussing experiences of being a Survivor of CSA as part of the live conversation. Our conversations during the live event will not veer towards any graphic content about CSA.
Age guidance: 14+
This event will be captioned.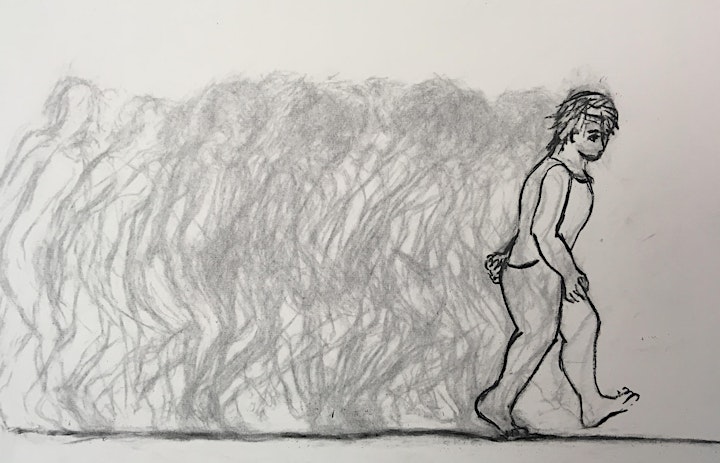 She walks... credits
Artistic Director: Viv Gordon
Lyrics and Vocals: Viv Gordon and JPDL
Backing Vocals : Quinta
Music and Production: Quinta
Drums: Alex Thomas
Vocal Engineering: Sam Fryer
Mixing: TJ Allen
Mastering: Shawn Joseph
Animator: Lou Sumray
Project Producer: Kate McStraw
Based on an original poem by Viv Gordon inspired by the Portland landscape in Dorset, UK.
She walks… is supported using public funding by the National Lottery through Arts Council England.
Viv Gordon Company credits
Artistic Director: Viv Gordon
Executive Producer: Kate McStraw
Projects & Engagement Producer: Molly Scarborough
Company Campaigner: Emma Bryson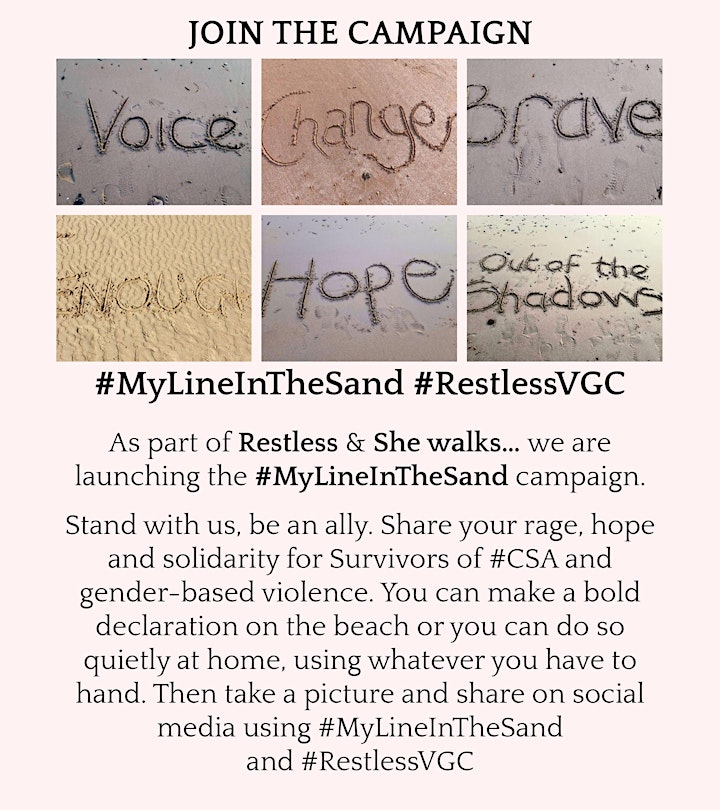 Organiser of She walks... launch
Viv Gordon Company's work is a campaign to increase visibility, voice and community with adult survivors of childhood sexual abuse (CSA).
CSA remains a taboo subject and is rarely talked about outside therapeutic support settings and, because of this, survivors lack cultural and political representation resulting in CSA survivors being the largest marginalised group most people have never heard of.
There's an estimated 11 million of us.
Our work seeks to remove barriers to participation for CSA survivors and drive narrative change - moving away from ideas of victimhood, guilt, shame, isolation and cultural silencing - towards celebrating survival, joining together and laying claim to cultural space to make noise about our experiences, rights and concerns. Viv Gordon Company is working to bring survivor stories out of the darkness and into the light, to raise awareness and to celebrate strength and resilience.