Sheffield Global Climate Justice Summit - Talks, Workshops, Discussions
Meeting 'Centring the Most Affected People and Areas' and Delivering a Clear Justice-Based Call For Action To Global Leaders Following COP26
About this event
COP26 has ended without anywhere near the required agreements to alter the trajectory of global heating or address the affects of the climate and ecological emergencies on Most Affected Peoples and Areas (MAPA).
When Prof. Saleemul Huq (former lead negotiator for the Climate Vulnerable Group of Nations) was asked what he would feel if a victory or breakthrough was declared by those on the podium, his response broke with all usual diplomatic protocol; "they will be lying", when challenged "bluntly as that", "absolutely" he said.
Global Heating risks the lives of billions, threatening widespread crop failure, migration, and conflict. These effects are being felt right now by people living in countries who have contributed the least to the crisis yet suffer the worst consequences. At the same time these areas face the highest levels of inequality, poverty, debt, and continuous disadvantage from unequal trading systems and neocolonialism.
This COP has led us no closer to the 45% emissions reduction needed by 2030 instead emissions will continue to rise. It has not resulted in the MAPA being paid the $100bn annually that should have been met 2 years ago. A future 'dialogue' on Loss and Damage has been agreed, but the losses and damages are mounting up right now, and MAPA are paying for the clear-up operations, by accepting debts to the banks of the nations that have caused the damage. Carbon Trading, Carbon Markets, Nature Based Solutions, have been built in to any actions, and all these do is allow the polluter to carry on polluting while indigenous communities experience land, ocean and forest grabs, and subject to dangerous geoengineering experiments. Meanwhile the polluters continue their investments in oil, gas and coal!
Activists have learnt much over the two week period of COP26. We have finally had a climate march of over 100 thousand people through the streets of Glasgow, and we have seen that all the talk has been of justice. There can be no solution to these emergencies without placing Justice at the centre - everyone outside the conference hall knew that. We now need to build that Global Climate Justice Movement in Sheffield, make the connections, and ensure that the voices of earth and land defenders from across the globe are amplified.
This workshop, which unfortunately had to be postponed from before the COP, will be an early opportunity to begin that discussion with one another. This day of talks, workshops and facilitated discussions will explore this issue under the key messages of 'Stop Killing Us', 'No More Cooking The Books', 'Rewire The System' and 'Honour the Debt'.
In these workshops we hope to grapple with questions such as:
What does a globally just transition mean, not only to MAPA Countries, but to us living and working in Sheffield?
What are the implications of technology based solutions?
Can there be Green Growth and Green Capitalism that also allows Global Justice?
How do we make these global questions relevant locally?
We aim to bring together important thinkers, campaigners, activists, and representatives and we will update this page with a list as they confirm. We will create a safe space to work and listen to each other, and really challenge ourselves so we can effectively challenge our leaders and keep pushing for Global and Climate Justice within our fight to save the planet.
We can confirm that ex-Sheffield Mayor and Green Party EU MEP, and Co-Founder of the Union of Justice, Magid Magid will be leading the workshop: COP Failure, Climate Justice Global Justice.
Jerome Phelps of Jubilee Debt Campaign will be in discussion with Oliver Blensdorf of Sheffield Global Justice in the workshop: Honour the Debt.
We will have the powerful voice of Sheffields Youth Strikers speaking alongside activists from South Africa in the Workshop: Rewire the System
Local Chilean Solidarity Campaigner, Maria Vasquez-Aguilar, alongside a speaker from Stand Up To Racism, will lead the workshop: Stop Killing Us.
We are also delighted to have a Trade Union Activist from South Africa and a very powerful voice from the Indigenous Environmental Network speaking at the opening Plenary Session.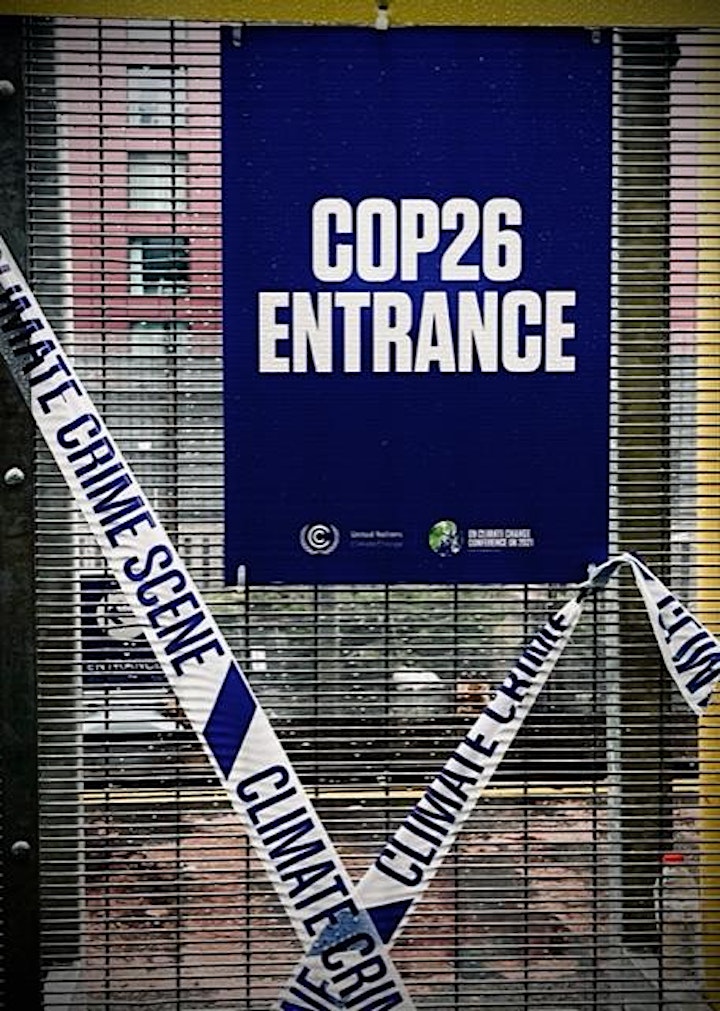 Organiser of Sheffield Global Climate Justice Summit - Talks, Workshops, Discussions