Description
Learn about the creative and exciting world of Illustration! Join us for an afternoon that will get those creative juices flowing, designed to inspire children aged 5-13 and their familes. This event offers a range of activities focused on illustration, all themed around Charlie and the Chocolate Factory as part of the Off The Shelf Festival.
Meet us at Stoddart Building for a selection of activites:
- Help in the invention room to come up with new ideas for sweets.

- Paint using watercolour and learn about Quentin Blake.

- Hear from one of our illustration students about illustration and their experience.

- Watch Johnny Depp in Charlie and the Chocolate Factory (PG), free at our cinema!
Juice, biscuits, tea and coffee will be provided as well as a goodie bag for each child attending.
Children's University Credits are available to collect at this event.
Please book a place for everyone who is attending (all children and adults) as we have a capacity in the cinema.
See you soon!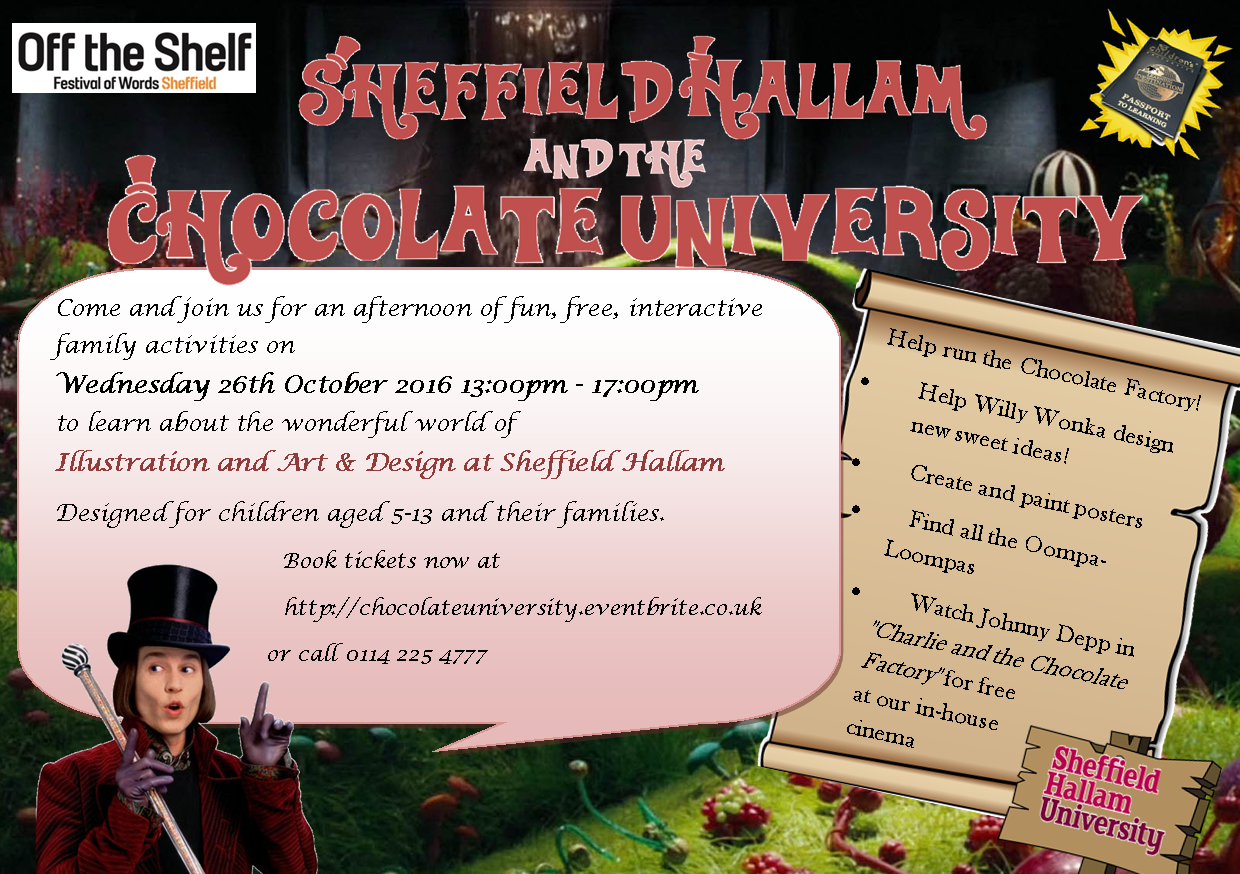 FAQs
Where is the Stoddart Building?
Howard St, Sheffield S1 1WB. This is opposite the Sainsbury's on Arundel Gate.
Do I need to book tickets for me as well as my child?
Yes, you will need to book tickets for everyone who will be attending the event, as our cinema has a maximum capacity.
Do I need to stay with my child during the event?
Yes, all children must be supervised by an adult at all times.
What if I can't come?
If you find that you no longer can attend, please let us know by emailing h.clendon@shu.ac.uk, and we will be able to re-allocate your ticket to someone on our waiting list.
Where can I park?
Find details on where to park here
If you have any further questions please email h.clendon@shu.ac.uk