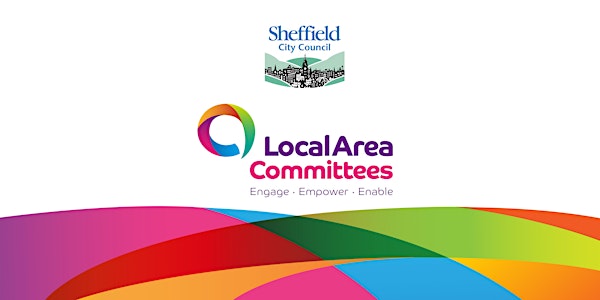 Sheffield North Local Area Committee Online Consultation Event
Meet your Local Area Committee, ask questions and share your views on local issues.
About this event
Due to COVID 19, this event will be held online, using Zoom virtual meeting platforms.
Come to your next Local Area Committee consultation event to ask questions and share your views on issues in North Sheffield (electoral wards of East Ecclesfield, Stannington, Stocksbridge & Upper Don, West Ecclesfield).
Over the last few months, we've been talking to Sheffielders to find out what you think of where you live, and what you would like to see improved or changed.
Your feedback, along with information from partner organisations and community groups will shape a local community plan. At this event, we'll present themes that have emerged from this feedback and what our next steps are. You'll also be able to ask questions and share your views.
Please send us any questions you would like to be answered by 20 January to NorthLAC@sheffield.gov.uk
The format of this event will be a short presentation illustrating some of the key findings from consultation to date and an outline of how the draft LAC Community Plan is developing.  We would then like to break up into discussion groups to consider the key emerging themes and receive feedback from attendees.
In order to facilitate this, we ask that when signing up to attend the session, you indicate which one of the three theme discussion groups you would like to be part of.
We appreciate that you may wish to make comments on more than one theme – due to the technical aspects of setting up the event, this will not be possible.  We would ask that you select one theme that you feel you can add most to the discussion.  We would welcome comments on any of the remaining themes via email to northlac@sheffield.gov.uk.
Can't make this event?
A recording of the consultation event will be available 24 hours after taking place.
Contact the LAC team:
NorthLAC@sheffield.gov.uk
0114 205 3598
You can also sign up for North LAC updates to receive regular updates from your Local Area Committee via email.
A number of key themes were identified in the North, which we are using to shape our draft priorities:
Transport & Highways – Comments received included improving public transport and road quality and safety. This included safety around schools and safe walking and cycling routes.
Environment (including Parks) – concerns were raised about cleanliness, the appearance of local high streets and facilities in parks.
Community life – a wide range of issues were raised including concerns around community safety, local facilities and amenities, infrastructure such as Broadband and how information could be shared across communities.