Description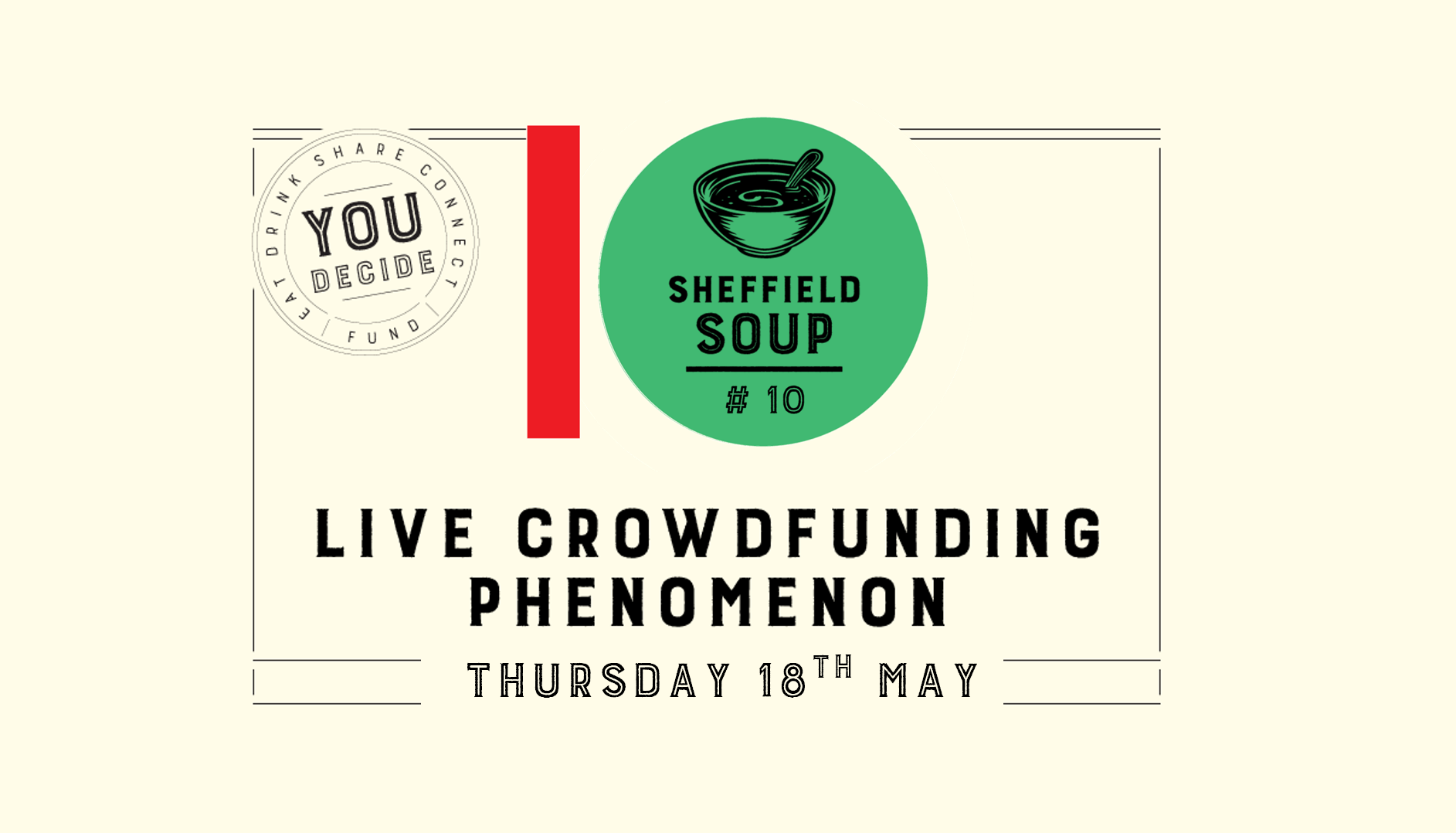 Eat / Drink / Connect / Share / Fund
For one time only - on a Thursday at Sharrow Community Forum
Donate a minimum of a fiver on the door.

Network.
Hear four pitches already voted as shortlisted by Sheffield Residents.
Network, drink and enjoy some amazing Silversmiths Soup.
Hear from previous winners.
Vote.
The winner who receives the most votes wins ALL the door money to spend on their project.

Sheffield Soup is brought to you by dedicated volunteers collaborating to make a difference from independent local business through to individual volunteers.

Fancy applying to pitch? Click here
We will also be recruiting our local volunteer team for Sheffield Soup Sharrow & NetherEdge! Our first neighbourhood soup. If you live in Sharrow or Nether Edge and would like to be part of the team that makes 4 neighbourhood specific events happen per year, then get in touch.
Kindest,
Pen and Team