Sheffield Soup Social #2 with Soup Jam Ft 'Big Shaun' of The Everly Pregnan...
Description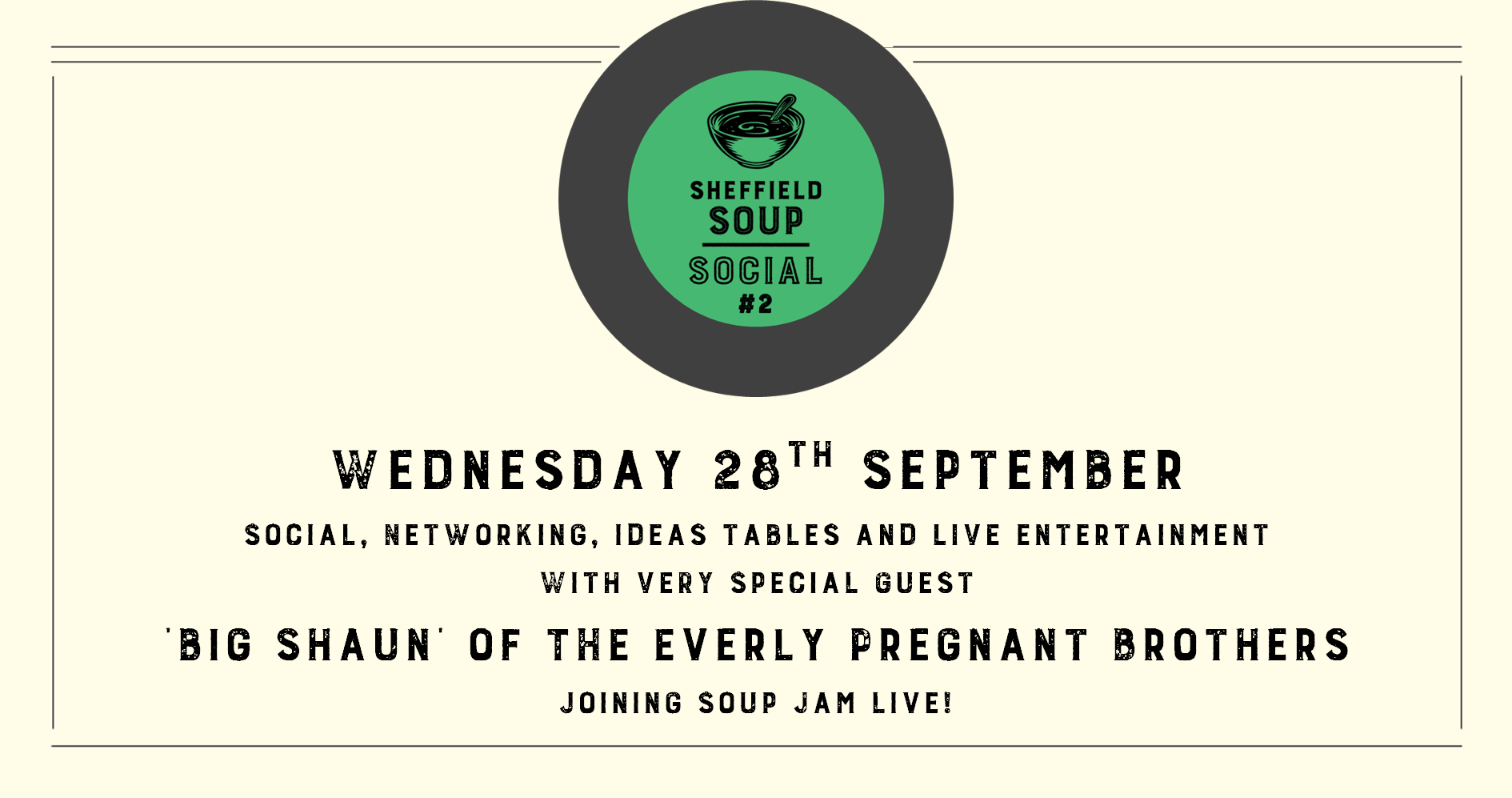 If you love Sheffield Soup live pitch nights, you'll love the Social.
Sheffield Soup Socials are a great way to connect and share ideas and people.
It's an evening of bouncing around ideas, recording the live chat show, being entertained by our resident house band Soup Jam with amazing guest musicians... this time we are totes proud to have Big Shaun of The Everley Pregnant Brothers jamming with them... you'll eat some amazing Silversmiths Restaurant soup and other goodies our 'bribers' bring along, hear from previous winners and pitchers, meet the Shortlist Judges, and generally feel all Sheffeel.
At Soup Socials, people of Sheffield (thats you) help us shape the future of Sheffield SOUP, encourage and support people to come up with ideas or help them to have confidence to apply.
It's also a platform for giving Sheffield talent a platform... if you or someone you know has always wanted to perform in front of a live audience, we are in a position to give them a try.  
We'll explain more on the night.
If you want to bribe the audience in exchange for an advertising pitch, then do get in touch.
All donations go to making Sheffield Soup even better.  The minimum donation is £5 - and we announce on the night how much is raised - Sheffield Soup really is for Sheffield People by Sheffield People.
All the Sheffeel to you,
Pen and the Sheffield SOUP Team xx