A Showcase of some of our fabulous first every cohort of SheGenerate plus news on SheGenerate 2.0 incoming.
About this event
Join us for an AwakenHub SheGenerate Showcase with a selection of our 1st SheGenerate cohort sharing their new businesses with you and a chance for one of them to win £500 on the night (and you get to choose who wins!)
It's going to be a rocking session not to be missed:
- SheGenerate showcase
- Champion Panel (to feedback)
- Networking
- Armchair Chat
- Live Vote plus few extras
- SheGenerate 2.0 announcement
Whilst everone is deliberating on the winner we will be chatting with Shana Chu, Founder of Tailr (formerly STYL.wrap) about her early stage journey taking on the world of 'one size doesn't fit all' and innovation in the fashion/ tailoring industry. Tailr is an innovative cloud-based platform changing production for the clothing industry.
8 months ago 56 women from 51 very early stage start up businesses were selected to participate in the first ever all island of Ireland accelertor lite programme - SheGenerate made possible by the support of Rethink Ireland SED Fund, Ulster Bank NI & Pulsar NI.
Over 160 women applied and were whittled down to 56 from 23 counties (5 in NI and 18 in ROI). They have participated in a series of 6 half-day workshops plus over 50 bespoke Big Sister sessions with domain experts from across the AwakenHub community of allies in Ireland, UK and the USA.
A few decided that their businesses were not quite ready or right as planned so have gone back to the drawing board; several are working towards their first approach to investors for very early stage funding; several more have won accoldes and grants & loads of them are now actively up and running with gusto.
So if you want to be inspired, support someone you know who might be pitching or just nosey and want to see more then come along.
Winner will be announced on the night and of course, as with all things AwakenHub, our community will have a say as you will be the ones voting.
Thanks to InterTradeIreland for supporting this event. We look forward to hearing from them on the night as they share how they can help early stage founders improve their pitch, business plan and raise capital.
To the rest of our sponsors & supporters for your ongoing support to the AwakenHub community - a bualadh bos.
See you there.
Team AwakenHub
*lest you forget or never knew - we are a registered Social Enterprise so any monies we generate go directly back into meeting our AwakenHub mission and vision.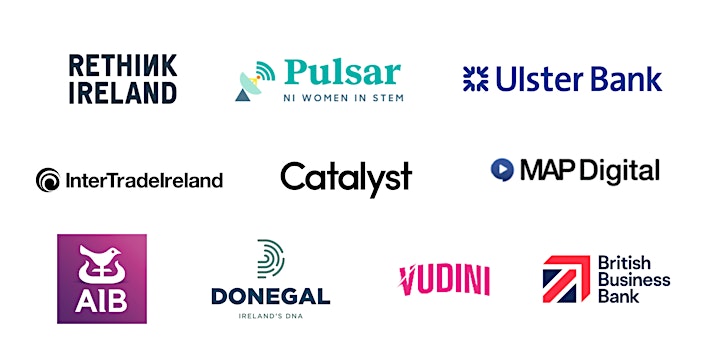 Shana Chu Bio:
Personal Bio:
With over 12 year's previous experience working in clothing design and manufacturing, Shana decided to enter the startup world and use her experience and knowledge to solve some of the biggest problems facing the clothing industry. A big believer in leveraging technology to bridge gaps between designers and factories to support consistent sizing, production, and sustainability, Tailr was conceived from big ideas to overhaul and change the fashion industry. Ignited from Shana's own background experience and from in-depth research with retailers and travelling to factories internationally she saw the opportunity was bigger than just solving sizing for online shoppers.
Company Bio:
Tailr delivers a unique combination of sizing features and production services including tech pack generation, quality control and ease of integration. Our platform has all aspects of fit built-in from the ground up enabling us to solve fit during production, streamlining the sampling process and removing tech pack errors. By ensuring your sizing is consistent in your brand vertical Tailr removes the headache of your shoppers trying to find their size.