Description
The Women's Therapy Centre is proud to present the second Sheila Ernst Memorial Lecture.
This annual lecture has been established by the Women's Therapy Centre in collaboration with the Department of Psychosocial Studies, Birkbeck, University of London, in memory of Sheila Ernst.
Sheila Ernst, who died in February 2015, was a leading group analyst, a feminist and a psychotherapist. She worked for many years at the Women's Therapy Centre. She was an inspiring and committed teacher, whose influence was felt widely, at the Women's Therapy Centre, at Birkbeck, University of London and at the Institute of Group Analysis. She co-edited Living with the Sphinx: Papers from the Women's Therapy Centre (1987), and she was co-author of Introduction to Groupwork (1999).
Our keynote speaker this year is Dr Aileen Alleyne.
Dr Alleyne is a UKCP registered Psychodynamic Psychotherapist, BACP qualified Counsellor and Clinical Supervisor in private practice. She practices in both East Sussex and South East London. Alongside her private practice, she consults for organizations on working with issues of Difference and Diversity, and is also a visiting lecturer on various counselling and psychotherapy trainings in London.
Aileen is the author of several book chapters and journal papers exploring themes on black/white dynamics, shame and identity, and working with issues of difference and diversity in the workplace. (www.aileenalleyne.com).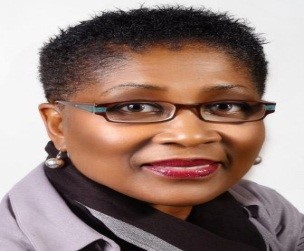 Please visit the following page for travel to Woburn House Conference Centre:
http://www.woburnhouse.co.uk/visiting-woburn-house