Shepton Chamber and Mendip District Council are keen to hear the views of local businesses re Masterplan for Shepton Mallet Town Centre.
About this event
Shepton Mallet Chamber and Mendip District Council are keen to hear your views as local businesses about a new Masterplan for Shepton Mallet Town Centre.
Why does Shepton Mallet need a masterplan?
The aim is for the masterplan to support future funding bids for high street, heritage, and infrastructure improvement projects. It will inform local planning policy, development and design briefs and help to steer effective use of Council owned land and buildings, support local actions for economic recovery and attract private development and investment.
The Masterplan will provide a basis for projects that particularly seek to improve:
· Accessibility and movement in the town centre – particularly walking and cycling;
· The appearance of buildings and infrastructure in the town centre;
· And the quality of open and public space in the town centre.
Please note that any personal data provided by attendees, for the purposes of the consultation by Mendip District Council, may be retained, stored or processed in line with terms of the Council's Privacy Notice.
We hope you can join us, but if you are unable to, please note you can still view more information about the Masterplan and provide feedback here before the deadline on Monday 1 November.
https://a-masterplan-for-shepton-mallet-consultation-hub-luc.hub.arcgis.com/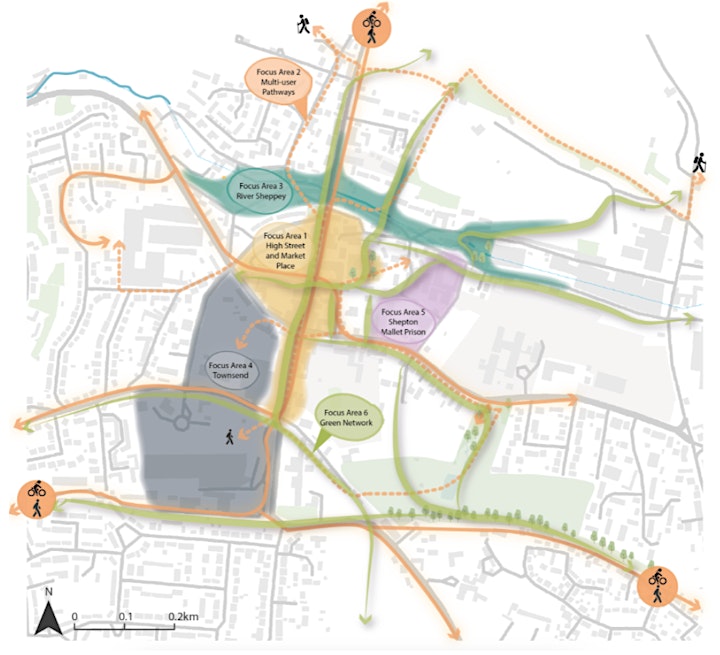 Organiser of Shepton Mallet Town Centre Masterplan: Business Consultation
During the years, the Chamber has concerned itself with far-reaching responsibilities and a variety of obligations, tasks and activities in not only representing its members but also, to a lesser or greater degree, all traders in Shepton Mallet.
All the officers of the Chamber are volunteers and give them time freely and generously for the benefit of the area. We work hard but always manage to have some fun and never take ourselves too seriously. We host regular networking, business support and training and development sessions for local businesses as well as informal socials such as tours of Wraxall Vineyard and BBQ's at The Royal Bath & West.  The Chamber is a member of the Somerset Chamber of Commerce.   
For more information or to become a member visit: