Did Macbeth really kill King Duncan? Holmes investigates in the first new Shakespeare play for 400 years - A Scandal in Nova Alba
About this Event
Enjoy an evening with Sherlock Holmes and William Sakespeare at Undershaw, the former home of Sir Arthur Conan Doyle.
1. A SCANDAL IN NOVA ALBA - a short play by Orlando Pearson and performed by The Baker Street Players.
2. THE DEDUCTIONIST – be amazed by the extraordinary Ben Cardall
3. AUTHOR INTERVIEWS with Orlando Pearson, creator of the redacted Sherlock Holmes and Dan Victor, creator of Sherlock Holmes and the Literati
4. A GUIDED TOUR OF UNDERSHAW
For those wishing to meet their fellow fans and the performers please arrive from 7pm. Seating will commence at 7.20pm with refreshments made available throughout the evening.
At Venue Tickets: Adults £10, Kids Free
Net ticket proceeds will be split between Stepping Stones School for children with learning disabilities (situated at Undershaw, the former home of Sir Arthur Conan Doyle) and Happy Life Children's Home for abandoned babies in Nairobi, Kenya.
Online Tickets: Donation amount of your choice
The event will also be live streamed including a virtual tour of Undershaw with online tickets available in return for a donation of your choice.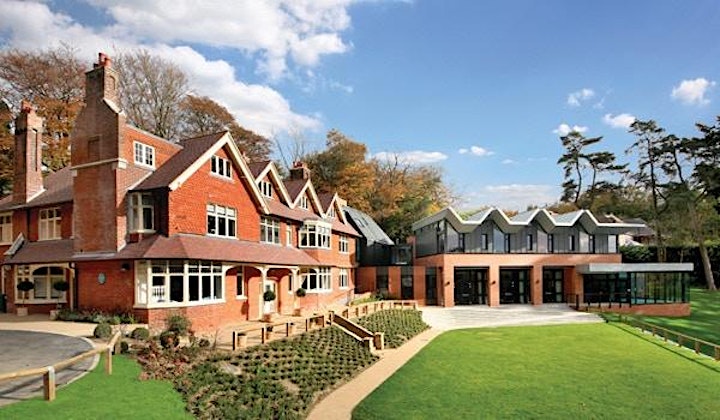 Be the first to experience the first new Shakespeare play in four hundred years. A Scandal in Nova Alba is written by Orlando Pearson and performed by the Baker Street Players.
Ben Cardall is the UK's leading deductionist, and a real life modern-day Sherlock Holmes. Ben's performance at our event in May 19 was epic and we're sure he has something amazing planned for this event.......
Meet leading authors Orlando Pearson and Dan Victor. Between them Dan and Orlando have written close to fifty Sherlock Holmes stories and specialise in weaving in historical figures into their writing - many of which have been translated in other languages. Orlando will be with us at Undershaw and we'll be video-linking to the USA to loop in Dan.