Refund policy
Contact the organiser to request a refund.
Eventbrite's fee is nonrefundable.
A two-part online event connecting artists across London to discuss and share ideas about art activism.
About this event
Sheroes Activist Art Forum is a two-part online event taking place on Wednesday 14th and 21st of July 6:30-7:30pm. Artists across London are invited to discuss and share ideas about art activism, its relevance for our communities in London, and its place in the artworld. Join us and our Sheroes artists to connect with collectives and organisations across the city in order to create future collaborations and opportunities.
"Great protests are great art works." by Sarah Sze
Over the years, we've seen the necessity to support our network of women artists, whose art give voice to important social issues and causes, but yet is often overlooked by the artworld. They tend to struggle financially and, as a result, end up giving up their art practice in order to survive.
This event will help art activists to meet and engage with other like-minded artists and organisations, providing a platform to discuss the challenges and opportunities within activist art projects in London and beyond.
Each session will run for one hour with some time afterwards for networking.
What is art activism and its place in society and the art world?
An online session to better understand the challenges of art activism practice and its cost on artists' careers and professional development. Our panellists will talk about the origins of art activism, its social impact and place in the art world.
GUEST SPEAKERS
Connect & Create: a networking session for activist artists.
Connect & Create will be hosted by artist and activist R.M. Sánchez-Camus (he/they) presenting their practice around developing creative collaborations and networks as sites of ally ship and mutual care. The session will include: 
-Networking, Art & Activism presentation with Q&A
-Breakout Rooms: What groups, networks, and spaces are there to support art & activism in London today? What are artists interested in and dedicated to? What topics and themes are not being addressed or supported through peer forums?
-Laying out the Roadmap: feedback from the groups on their discussions and new findings
FACILITATOR BIO:
Marcelo is a UK-based creative practitioner. His practice incorporates community co-authorship into installation, performance and text with a focus on collaboration, participation, psychogeography, and community wellbeing. 
He founded and leads Applied Live Art Studio (ALAS) a social art practice studio. 
Marcelo is the co-founder and co-caretaker of Social Art Network  a UK wide association of creative professionals dedicated to socially-engaged work. He is Social Producer & Lead Artist on Axisweb's Social ARTery and Social Art Library (SOAL) two new online platforms dedicated to building networking, opportunity and legacy around art and activism.
He is Creative Producer & Lead Artist for the AHCR Fellowship Social Art for Equality Diversity & Inclusion with Manchester Metropolitan University School of Art.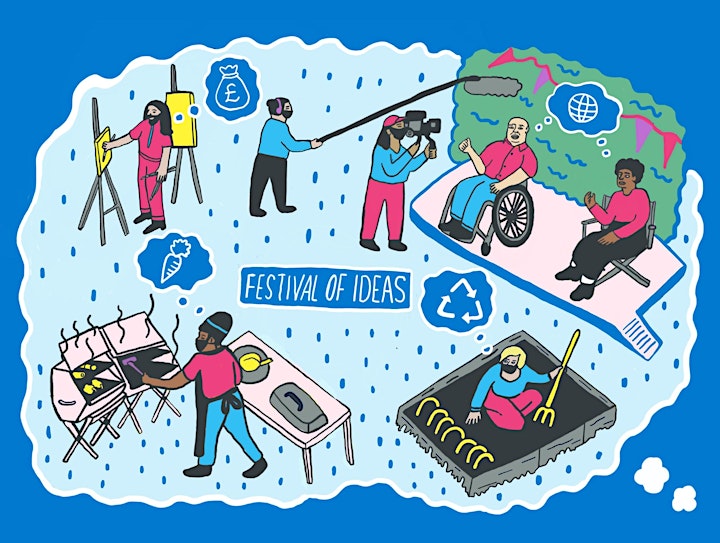 This event is part of the London Festival of Ideas: Your vision for strong communities.
It's time we create a better London, one that's more equal, more connected and where everyone can take part. The festival is an opportunity to identify, showcase and celebrate the great work already happening, whilst also imagining and developing a shared vision for strong communities across London.
Between June 28 and July 23, the city will be buzzing with events, conversations, activities and celebrations all exploring what makes strong communities in London and we want you to be involved. Everyone is invited to sign up to events happening across London to join conversations exploring what strong communities look like.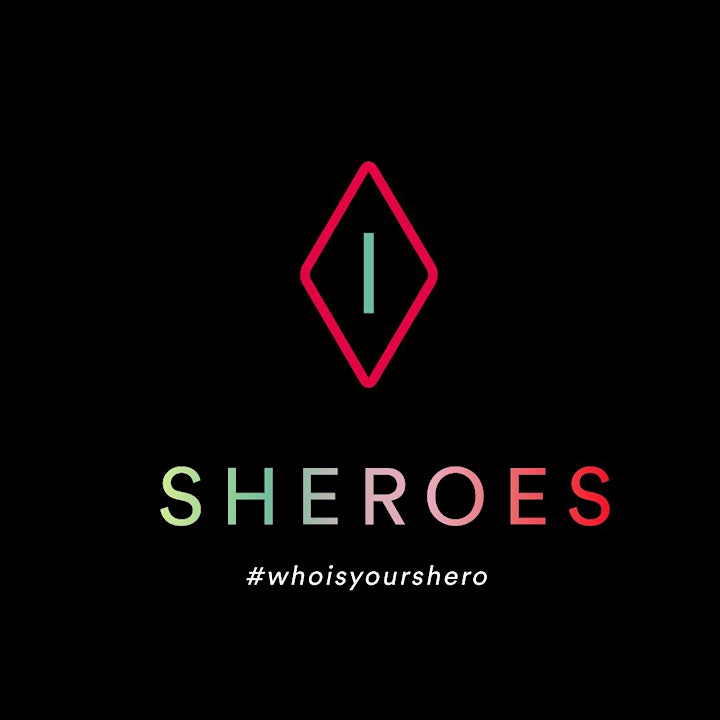 You can learn more about Sheroes* here.
Sheroes is an on-going collaborative project bringing together UK and international artists, feminist organisations, charities and the general public, including families. Through Sheroes, Lon-art aims to open a dialogue between art and the public, encouraging attendees to reflect upon the lack of female role models in society and make creative learning accessible for all.
* SHEROES PROJECT STANDS FOR DIVERSITY AND THEREFORE INCLUDES WOMEN, TRANS, AND GENDER NON-CONFORMING INDIVIDUALS, WITHOUT THEM OUR MISSION WOULDN'T BE COMPLETE.