CELEBRATE INTERNATIONAL SHERRY WEEK AT IBÉRICA
About this event
Join us at La Bodega wine bar at Ibérica on Tuesday 5th November from 6pm for an introductory tasting into the diverse world of sherry.
At Ibérica, we are really pasionate about sherry and we are fascinated by its complexity: 1 grape variety (Palomino Fino) produces 7 sherry styles.
If you don't know much about this unique Andalusian wine, this is your chance to meet our passionate sherry ambassadors. They will tell you everything you need to know about the ancient maturation process used for sherry which makes its existence possible in such a divine variation.
You will learn about the mystery of the veil of flor as our sherry ambassadors will pour for you a glass of Fino (Tío Pepe, González Byass), a bone-dry & crisp wine with flavours of almonds, and about the dual aging of an Amontillado (Viña AB, González Byass), a distinctive sherry style boasting of sweet spiced aromas.
Tickets are complimentary but booking is required via Eventbrite. Please note this is a standing event.
Event-goers will receive 20% off the bill when dining after the tasting.
*until stocks last. wines served at 50ml.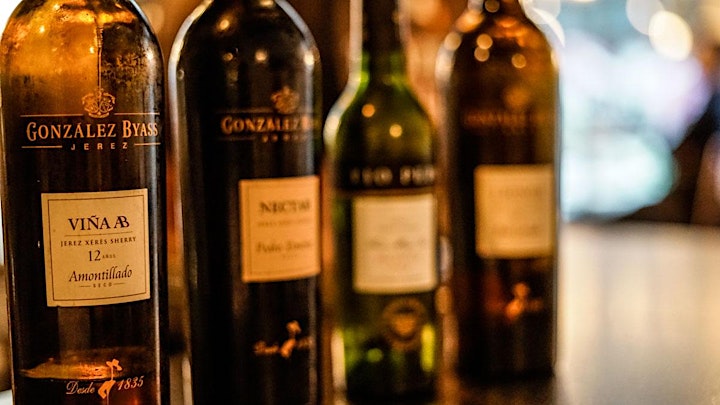 Organiser of Sherry Discovery Tasting - Ibérica Leeds
Despite these uncertain times, Ibérica is as committed as ever to delivering the most authentic Spanish dining experience to our guests.
Stay connected from home and join one of our Ibérica Live events as our makers and in-house experts guide you through the diverse range of Spanish food and wines that our producers have to offer. For the most immersive event experience, we offer tasting packages delivered to you so you can enjoy our products along with our live sessions from the comfort of your sofa or connecting with friends anywhere across the UK.