SHE'S AT THE CONTROLS - Helen Reddington in conversation with Roisin Dwyer
She's at the Controls: sound engineering, production and gender ventriloquism in the 21st century - Helen Reddington in conversation
About this event
Topical and pertinent, this in conversation with Helen Reddington will appeal to everyone interested in new developments in the music industry, as it recalibrates itself in response to current challenges to its traditional gender stereotypes.
She's at the Controls gives a socio-historical examination of the roles of women studio professionals in the UK music industry. At the heart of the book are interviews conducted over six years with 30 female studio practitioners at different stages of their careers and working in different genres of popular music including reggae, hip hop and pop. The edited interviews are followed by an in-depth exploration of the often unseen and unacknowledged gender rules of music industry practice (both personal and technical) that underpin popular music etiquette. A range of supporting material from academic works to technical publications and popular music journalism is used to expand and critique the discourse.
What a treat of a conversation this will be - food for thought for all - and much to contemplate!
Event and Book combo tickets available (UK carriage included) as well as Event only options - attend in person in Manchester or join our livestream wherever you are around the globe!
There will be a dedicated Book-Signing event immediately afterwards. For Attend In Person tickets, books will be available for collection at the event.
Dr Helen Reddington is a senior lecturer in Music Production at the University of East London. Originally a Fine Art printmaking graduate, she joined a punk band while at Brighton Art College. In the 1980s her bands The Chefs and Helen and the Horns were regulars on BBC's John Peel show. Since then she has worked in Higher Education, lecturing in song writing and production and cultural studies. She has been writing both on punk and women musicians and producers since 2007, as well as being an active current songwriter and performer herself under the moniker Helen McCookerybook. Her book on women instrumentalists in British punk bands, The Lost Women of Rock Music: female musicians of the punk era was published by Equinox in 2012. She's at the Controls: sound engineering, production and gender ventriloquism in the 21st century was published by Equinox in 2021 and further develops her research on unheard women's voices in the popular music industry. She continues also to work as an illustrator, designing posters and CD art for DIY events and bands. Website: www.mccookerybook.com
Roisin Dwyer is a journalist and broadcaster based in Dublin. After working as Commissioning Editor for Hot Press for 16 years she joined the Marketing Team in the National Concert Hall in 2019 where she has organised PR for events by Gavin Friday, Nadine Shah, Blixa Bargeld, Matthew E White, Cathal Coughlan and more.
She still contributes to Hot Press where over the years she has interviewed Johnny Marr, Nick Cave, Julian Cope, Paul Simonon, Robert Smith, Jah Wobble, Viv Albertine, Ray Manzarek and Chris Cornell to name but a few. She is also a regular reviewer on RTE's arts show Arena. In addition to her Louder appearances she has hosted public Q&As at Dalkey Book Festival, Dublin's Vinyl Festival and Output Belfast.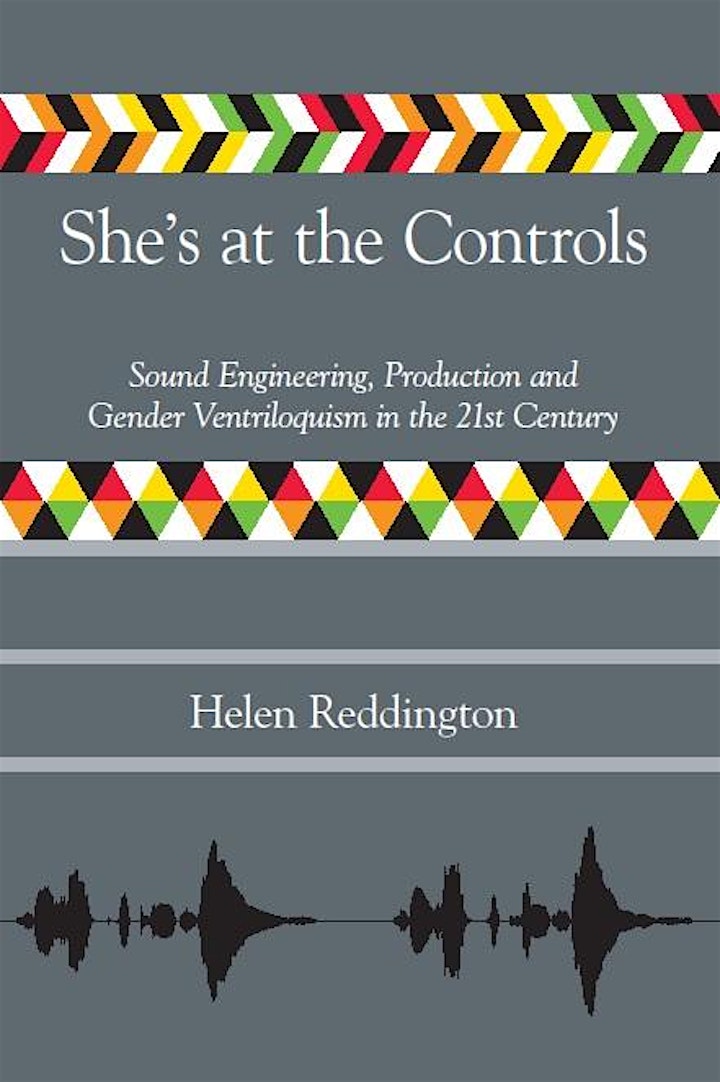 Organiser of SHE'S AT THE CONTROLS - Helen Reddington in conversation with Roisin Dwyer