Description
We could only cover so much in part one, so we are back with more.... and we are going deep!
Now that we know the basics of investing, we are ready for part 2 (drum roll please). Rebecca Tunstall from Rathbone's and others expert speakers will be breaking down:
Recap on why we need to invest.
Risk and why it's important.

How do you go about investing?
What are the different types of investment?
Practical tips on where to start.
We will also be joined by Michelle Keller-Hobson from Wealthsimple, and Casey Lord from Nutmeg who will be teaching us about their very easy to use investing platforms!
All tickets include a glass of bubbles, canapes and great women to chat with!
Have you connected with us on Instagram.
---
SPEAKERS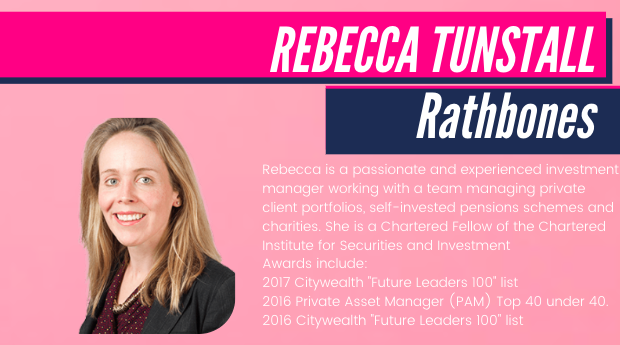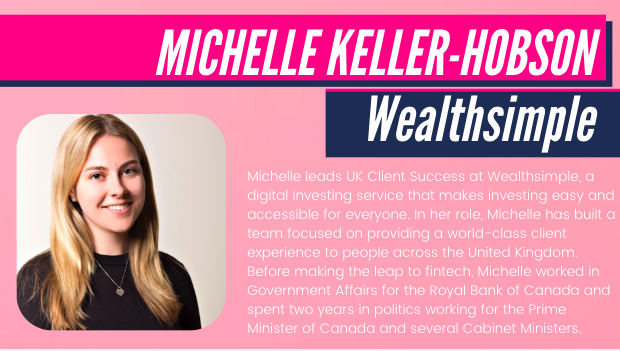 Managing more than £47.3 billion* for clients, Rathbones are one of the UK's leading investment managers.
Rathbones has been in business since 1742. Looking forward has carried us and our clients safely through many eras. We continue to move with the times, blending new ideas and the latest technology with our long-standing investment experience and constant values.
Rathbones began life as a family business and is now part of Rathbone Brothers Plc, a FTSE 250 listed company. Responsible ownership has been an enduring strength. Many of our employees are also shareholders; being part of Rathbones is more than a job for them.

Wealthsimple is a whole new kind of investing service. We combine user-friendly digital tools and personal investment advice to help people achieve their financial goals - whether that's saving to buy a home, investing for retirement or building a rainy day fund. Our mission is to make investing affordable, accessible and most importantly, human.

Founded by a team of wealth management experts and tech entrepreneurs in 2014, Wealthsimple has grown into a leading digital investment manager with over 100,000 clients globally and £2 billion in assets. Backed by $165 million (CAD) in investment from Power Financial Corporation, Wealthsimple is available in the UK, Canada and the US and regulated by the Financial Conduct Authority.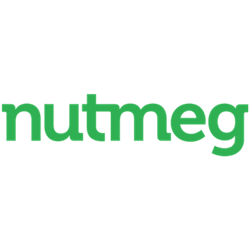 When Nutmeg launched in September 2012 it was the first online wealth manager in Europe, and today, it's one of the UK's fastest-growing wealth managers. Opening up the previously exclusive world of wealth management, to offer everyone a high-quality investment service at a radically reduced cost, whether people have £500 to invest or £5m. Our team of investment experts has more than 100 years' industry experience and have designed and built a range of risk profiled, multi-asset, globally diversified portfolios. In 2018, Nutmeg passed significant milestones: managing over £1.5bn on behalf of more than 60,000 customers, to cement its position as Europe's largest digital wealth manager.
Nutmeg was founded with an ambitious mission to empower generations of investors by using technology to make high quality wealth management available to more people. Ensuring that the investment decisions customers are making are suitable for them has always been at the heart of our business. We have made investing more accessible to swathes of people who were previously ignored or over-charged by a self-serving industry. 40% of our customers have never invested before; 35% are female – compared to a market average of just 26%; and the average age of our investor is 40 – around 10 years younger than the industry average.