Description


Girls just wanna have funds right? But where do you start when it comes to investing?
ISA, Shares, Property, Premium Bonds, Funds ahhhhh
What are the options?
How much should you be investing ....and into what?
Join us for Girls just wanna have Funds, where financial planner and founder of Addidi Wealth, Anna Sofat will be breaking down and demystifying how to invest, also covering why it is so dam important that we start now.
The night promises great chats, prosecco (obvs) and hints & tips about where to start when it comes to investing.
The fabulous personal finance blogger, Rachel Rickard Straus (@Rachel_Spike) from leading blog thisismoney.com will also be speaking and helping us to get investment SAVVY!
When it comes to investing women are less likely to invest than men....why due to lack of confidence and knowledge ....let's start changing these stats!
Look forward to seeing you there
xxx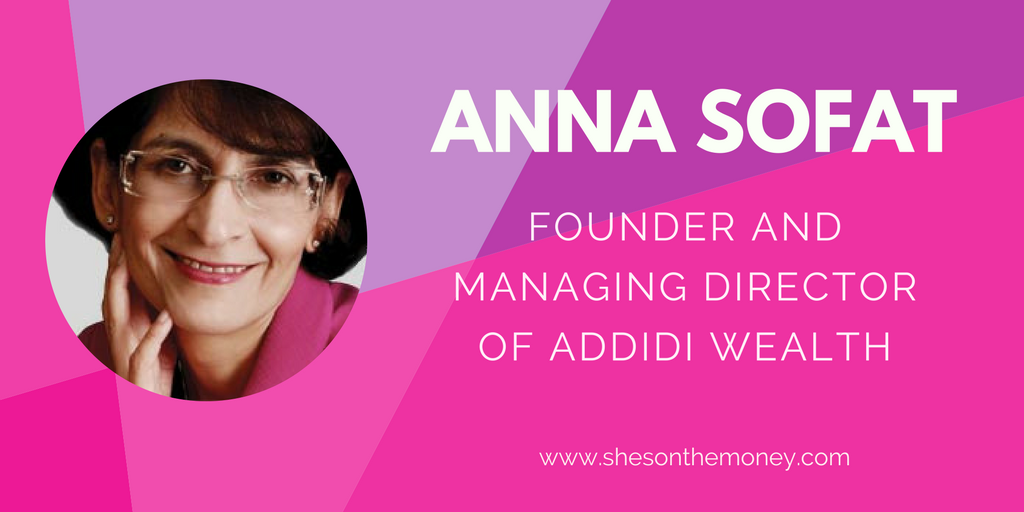 Anna Sofat
Anna Sofat is the Founder and Managing Director of Addidi and a highly qualified and experienced wealth adviser. She has 20 years' experience of advising private clients and managing financial advisory firms.
Prior to founding Addidi, Anna was the Managing Director of Fiona Price & Partners, the first business set up specifically to provide financial advice for women by women.
Anna is a graduate of Hull University and has a Masters from London School of Economics.
Anna holds both the Chartered Financial Planning and Certified Financial Planner qualifications. In 2012, 2013 and 2014, she was nominated one of the Top 100 Advisers by the New Model Adviser magazine. In 2014, she won the Financial Adviser of the year Media Award from Unbiased.co.uk
Anna loves working with clients, creating robust financial solutions, adding value where it matters. Her passion is to create a "beautiful" practice which enriches the lives of its clients and staff alike.