Description
SheSays Brighton for International Women's Day 2020 and Spring Forward event
Monday 9 March 2020 from 6pm
at Plat9rm Hove Town Hall, BN3 2AF
Welcome to a massive SheSays evening of inspiring talks and networking with four fantastic speakers. Come and celebrate their successes, hear about their challenges and learn creative solutions on International Women's Day 2020.
We're honoured to hear from Bethanie Mardon, marketing director at Brighton based success story RocketMill; Myra Appannah immersive tech specialist and director of BRiGHTBLACK; ex-Grey agency digital strategy director Catherine McPherson and equality & diversity expert Sarah Pickthall.
More details and sponsors coming soon!
Love from Rifa and the SheSays Brighton team
This event is part of Spring Forward Festival and open to all backgrounds, ages and genders. Trans and non-binary people are very welcome at all our events.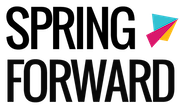 a Spring Forward Festival event, celebrating women in digital culture