Description
SheSays: Where is She Now?
an International Women's Day 2019 special and Spring Forward event
Friday 8 March 2019 from 6pm
at Sallis Benney Theatre, Brighton BN2 0JY
Welcome to a massive SheSays evening of talks and networking with five fantastic speakers. We've been running these events since 2011 and we're delighted to invite back five previous speakers, who, since appearing at SheSays have taken major national leadership roles in their industries. Come and celebrate their successes on International Women's Day 2019.
We're honoured to hear again from Emily Scoggins, now a music and tech Marketing consultant. Since she last spoke at SheSays in 2013, Emily became Head of Marketing of the world's most successful venue: the O2. She spoke at SXSW 2018 on "How will AI distrupt the current music ecosystem?" and "How Adobe Campaign helped keep The O2 Fan-First" at Adobe Summit Europe 2018. @emilyrocks
We're excited to hear from digital strategist Melissa Ezechukwu who went on to be Global Digital Lead at Marie Stopes after she spoke at SheSays in 2015. She now spends her days helping charities and non-profits engage better online, finding solutions to their problems, and inspiring them about the opportunities a good website can bring. @MelEzechukwu
Natalie Kane wowed us in 2017 with her predictions of the future of tech, when she was working for Manchester's Future Everything. We're so proud that she is now Curator of Digital Design at the Victoria and Albert Museum. We can't wait to hear about all her adventures and plans. @nd_kane
Welcome back to Alison Coward founder of Bracket and who inspired us back in 2016. She works with forward-thinking teams to help them transform the way they work together. Her company provides workshop design and facilitation, training, coaching and consultancy to help teams find the perfect balance between creativity and productivity. @bracketagency
We can't wait to welcome first time SheSays speaker Catrina Baker-Bassett, Projects Director at DabApps. A SheSays fangirl since a career change in 2013, she's a passionate advocate for the local tech community. Speaking at Talent2018, Cat gave her tips on how to get into the digital industry and spoke of her experiences at one of Brighton's biggest and fastest growing software agencies: DabApps.@cat_bass
See you there! Many thanks to University of Brighton, Plus Accounting and Madgex for supporting this event.
Love from Rifa and the SheSays Brighton team
This event is part of Spring Forward Festival and open to all backgrounds, ages and genders. Trans and non-binary people are very welcome at all our events.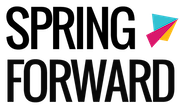 a Spring Forward Festival event, celebrating women in digital culture