Description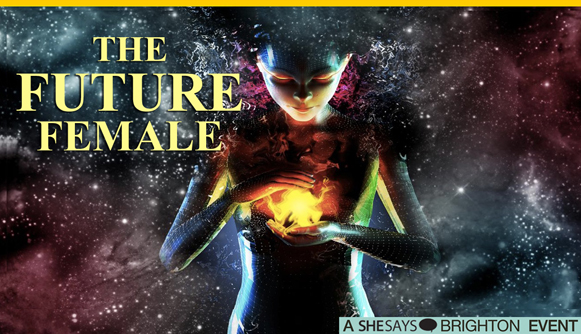 SheSays Brighton: The Future Female
Thursday 9 March 2017 - 6pm (6.30pm start)
at Sallis Benney Theatre, 58-67 Grand Parade, Brighton BN2 0JY
Welcome to a massive SheSays Brighton evening of networking at the Sallis Benney with five terrific speakers talking about the future, to celebrate International Women's Day.
We're very excited to hear from Lauren Currie, Head of Design at Good Lab and founder of #upfront. Lauren co-founded Snook, one of the UK's leading service design and social innovation agencies which uses design to make services better. Management Today recently named Lauren as one of the UK's top 35 business women under 35. She designed and led Hyper Island's new MA in Experience Design and was recently featured in ELLE UK as 30 women under 30 changing the world. @RedJotter
We're thrilled to have Imriel Morgan, the co-founder and CEO of ShoutOut Network, a podcast platform for under-represented voices. Imriel is also the co-host for culture podcast 'Melanin Millennials' with Satia Dias. The ShoutOut network produces six regular popular podcasts including 'Mostly Lit'and 'Two Fools Talking'. Imriel cares deeply about representation and allowing people from all backgrounds to tell their stories. @ImiMorgan
Be inspired by Samantha Kingston, award winning client director at Virtual Umbrella a marketing company specialising in virtual reality, working with a range of brands, developers and VR game companies. Samantha is an advocate for Women in tech and VR and has moderated panels on equality in the workplace. In 2016 she won the regional and national 'New Business' award at Venus Awards, highlighted as one of MCV 30 under 30 and one of the rising stars of BIMA100 2016. @K_Samantha1
Be dazzled by London based multi-instrumentalist Bishi. She performed at the world premiere of Double Fantasy Live, for Yoko Ono's Meltdown at the Royal Festival Hall and has appeared the BBC's Culture Show and Friday Night with Jonathan Ross. Nominated for the 2008 South Bank Show Awards – the 'Times Breakthrough Award', Bishi's here to tell us about her new venture: WITCiH - Women In Technology Creative Industries Hub. @WITCiH
A very warm welcome back to Brighton to Natalie D Kane a curator, writer and researcher based in Manchester. She is Curator & Editor at FutureEverything the innovation lab and festival for digital culture and holds a research position at Changeist (NL), a research, consulting and creative group that helps organizations navigate complex futures. Natalie has talked about magic, art and technology on BBC Click and BBC Radio Four's Digital Human, been interviewed by Vice's Motherboard, Uncube Magazine, Spark on CBC Radio, Mindful Cyborgs and The Guardian and had work featured on BBC News, Le Monde Blogs and Mashable. @ND_Kane
Many thanks to University of Brighton for their kind support and to Brighton fin-tech company Crunch for their generous sponsorship.
We can't wait to see you there!
Rifa and the SheSays Brighton team
SheSays Brighton is an open group offering FREE networking events with high quality speakers. We're part of 'SheSays' - a global organisation empowering women in the digital and creative industries. weareshesays.com
Find us on Linkedin - SheSays Brighton chapter and on Facebook & Twitter
@SheSaysBrighton #shesaysbtn
All genders, ages and backgrounds welcome!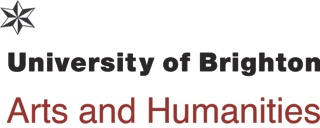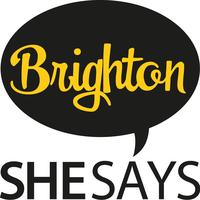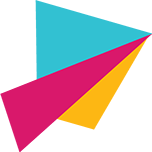 part of We Spring Forward festival for International Women's Day and Women's History Month.
Organiser of SheSays Brighton - The Future Female