About this Event
POSTPONED TO 9TH & 10TH OCTOBER 2020 DUE TO COVID-19
We are so excited to host our second #SheStartedItLIVE. Due to the huge demand for our last sell-out festival, we've taken steps to grow and have found ourselves a bigger venue and taken the decision to spread the festival over two days!
#SheStartedItLIVE 2020 is a celebration of amazing women who have started companies, movements, initiatives, families, revolutions and everything in between. Join Angelica Malin and About Time Magazine on Friday 13th and Saturday 14th March 2020 to hear from some of the most inspirational women in the UK, all of whom are experts in their respective fields, on subjects as diverse as work, money, motherhood and self-love. This is the ultimate festival for your career and life.
Why attend #SheStartedItLIVE?
#SheStartedItLIVE 2020 is for you if:
You want to progress in your career and you're ready to take your work-life to the next level
You want a deeper sense of purpose, motivation and satisfaction in your career
You're a goal-getter ready to seize all of life's opportunities
You're interested in bringing more entrepreneurialism into your work or starting a side-hustle
You want to feel empowered, motivated and inspired by the UK's leading female businesswomen
You're thinking of starting a family and want to know how to juggle careers and kids
You want to take control of your finances and get money-savvy
You want to practice more self-kindness, self-love and boost your confidence
You want to join a community and meet like-minded women who seek more fulfilment in their work
You want to up-level and go deeper into your work, life and purpose
See the full agenda, speakers and line-up here.
We cannot offer refunds on tickets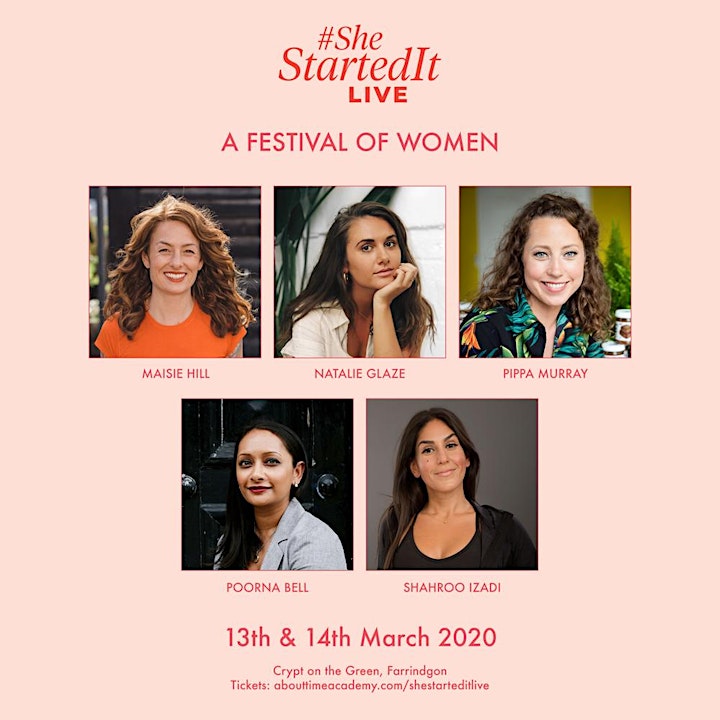 AGENDA
Get a taste of what's on at #SheStartedItLIVE 2020 - more speakers to be announced soon! Please note: line-up and speakers are subject to change.
Friday 9th October 2020
Main Stage
9.45 AM - Morning meditation with Dominique Antiglio - Founder of Be Sophro
10-10.30 AM - Managing your inner critic - Keynote on how to boost your confidence in the workplace with business psychologist Jess Baker
10:30 AM - 11:00 AM - Follow the leader: the future of female leadership - 6 female leaders on how they manage teams, time and stress with Sarah Clarke (leadership coach), Dr Ifeoma Ejikeme (CEO of Adonia Medical Clinic), Jessica Frey (CEO of Virgin Sport), Marianne Page, Dominique Karetsos (Healthy Pleasure Collective) moderated by Angelica Malin
11:00 AM - 11:30 AM - Boosting your career using social media - Instagram, influencers & industry know-how with Sara Tasker (Me and Orla), Jennifer Quigley-Jones (Founder of Digital Voices), Hayley Mulenda & Sarah Akwisombe (Founder of No Bull Business School), moderated by Fleur Emery
11:30AM - How to avoid burnout in the workplace - Keynote by Natasha Wallace - author, wellness coach and founder of Conscious Works.
12:00 PM - 12:15 PM - How to hack your mental health - 5 ways to rewire your brain with psychologist Kimberley Wilson
12:15 PM - 12:30 PM - Physical Intelligence & why it matters - The importance of movement for work with Claire Dale
1:00 PM - 1:30 PM - Unlocking secrets of workplace wellbeing - A discussion on how to boost your wellbeing at work with experts Emily Wysock-Wright , Dr Shahzadi Harper, Clarissa Lenherr, Claire Dale and Lily Soutter, moderated by Juliet Tripp
2:00 PM - 3:00 PM - Adulting 101: how to future proof your finances - Investments in your long-term financial health with Deborah Vickers (Money Guru), Catherine Morgan (The Money Panel), Erica Wolfe-Murray & Caroline Hughes (Lifetise), moderated by Harriet Minter
3:00 PM - 3:30 PM - How to unlock your professional potential - Design & live your best work life with expert coach Sarah Clarke
3:30 PM - 4:00 PM - Getting clear on your career - Setting goals for 2020 with business coach Linda Davies-Carr
4:00 PM - 4.30 PM - Secrets of success: how I made it - Tania Boler, CEO of Elvie, on how she built her smart tech business
Workshop Stage
11:00 AM - 11:30 AM - How to plan the perfect event - A quick fire masterclass in organising an amazing event with Juliet Tripp
12:00 PM - 12:30 PM - How does she do it? - An honest discussion about balancing motherhood and work with Kate Young (Soho Music Group), Hannah Martin (Talented Ladies Club), Ella McWilliam (Founder of Full Fat), Carina White (Dope Mums) & Danusia Malina-Derben (Founder of DMD Global), moderated by Angelica Malin
The Marketplace
Marketplace featuring:
Brands
Tasters & demonstrations
Complimentary food and drink
Book signings
Networking
Saturday 10th October 2020
Main Stage
9.45 AM - Morning mediation with Jillian Lavender - Founder of the London Meditation Centre
10:00 AM - 10:30 AM - S.H.E.O - how female founders built their businesses - Insider tips on starting your own business from entrepreneurs Valentina Milanova (Founder of Daye), Marine Tanguy (Founder of MTArt), Pippa Murray (Founder of Pip and Nut) & Camilla Barnard (Co-Founder of Rude Health)
11:00 AM - 11:30 AM - Personal finance 101 - From spending to savings with finance experts Lizzie Vince (The Female Money Mindset Coach & Female Money Detox podcast) Ellie Austin-Williams (This Girl Talks Money), Caroline Hughes (Lifetise), Laura Whateley & Carla Morris, moderated by Anna Codrea-Rado
12:00 PM - 12:30 PM - Let's talk about sex, maybe? - Discover the foundations of healthy relationships, sex and intimacy with experts Dr Karen Gurney, Andrea Balboni, Nichi Hodgson, Annabelle Knight, moderated by Rebecca Reid
1:00 PM - 1:30 PM - Periods, fertility and getting a handle on your hormones - A bloody good panel with women's health experts Dr Dani Gordon, Maisie Hill, Marion Gluck & Nicki Williams, moderated by Marjolein Dutry van Haeften (Founder of Hormoniously)
2:00 PM - 2:30 PM - Basic instinct: how intuition can supercharge your work - Fix your mindset & answer your soul's callings with intuitive coach Caroline Britton
3:00 PM - 4:00 PM - Dream big: 2020 goal setting workshop - Set ambitious targets for the year ahead with expert coach Kim Sprague
4:00 PM - 4:30 PM - In Search of Silence - Angelica Malin hosts an honest conversation about life after loss with author Poorna Bell
4:30 PM - 5:00 PM - Mind your own business - How to open up about our mental health with Dr Elena Touroni, Shahroo Izadi, Madeleine Spencer, Emma Mainoo & Jane Piper, moderated by Fiona Thomas
Workshop Stage
11:00 AM - 11:30 AM - How to get your product into retail - Insider tips on getting into stores with female founders Claire Burrows (Founder of Air & Grace), Jana Pavasovic (Founder of The Completist), Alice Asquith (Founder of Asquith London) & Rebecca and Clare Hopkins (Founders of Balance Me), moderated by Ike Cooke (Virgin Startup)
12:00 PM - 12:30 PM - Get the glow - Secrets of health skin with celebrity dermatologist Anjali Mahto, moderated by Anita Bhagwandas
12:30 PM - 1:00 PM - Getting published 101 - Pitching, writing and publishing with best-selling author Laura Jane Williams, moderated by Rebecca Reid
1:00 PM - 1:30 PM - Raising your game: securing investment for your business - Insights into funding your venture with Kirsty Grant (Chief Investment Officer at Seedrs), Rachel Hugh (Founder of The Vurger) & Elsa Bernadotte (Co-Founder of Karma), moderated by Lissa Gillot (Head of Funding & Support at Virgin Startup)
2:00 PM - 2:30 PM - Secrets of productivity - A masterclass in productivity with organisational psychologist Jane Piper
3:00 PM - 4:00 PM - What is the future of sustainability for businesses? - How to build an environmentally conscious brand with Leah Remfry-Peploe (Co-Founder of Ohne), Victoria Prew (Co-Founder of HURR), Natalie Glaze (Co-Founder of Stay Wild Swim), Alicia Dawson (Co-Founder Rubies in the Rubble) & Abi Oyepitan (Co-Founder of Liha Beauty), moderated by Francesca Specter
4:00 PM - 4:30 PM - Public speaking masterclass - Mastering the art of speech-making & presenting with coach Shola Kaye
The Marketplace
Marketplace featuring:
Brands
Tasters & demonstrations
Complimentary food and drink
Book signings
Networking
SAMPLE SPEAKERS
Here's the lowdown on a few of our speakers at #SheStartedIt LIVE 2020.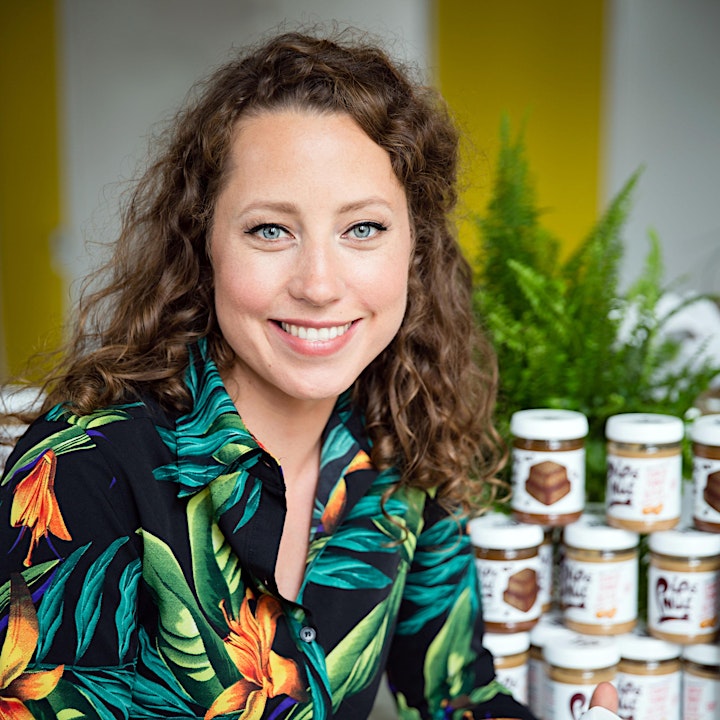 Pippa Murray, Founder of Pip & Nut
Pip Murray is the Founder of Pip & Nut, an award-winning food brand. Over the last four years, Pippa's been shaking up the healthy food sector with her range of naturally nutritious nut butters and nut butter cups. Pip & Nut is now the fastest growing nut butter brand in the UK and is a certified B corporation. Pip & Nut can be found in over 5,500 stores around the UK and Ireland. Her mission for the brand is to help people love food that loves them and break down the perception that choosing a 'better for you' option has to feel like a sacrifice. Amongst other accolades, Pip was most recently was named in the Evening Standard Progress 1000, London's Most Influential People 2019 and the 'Start-Up Entrepreneur of the Year' at the Natwest Great British Entrepreneur Awards.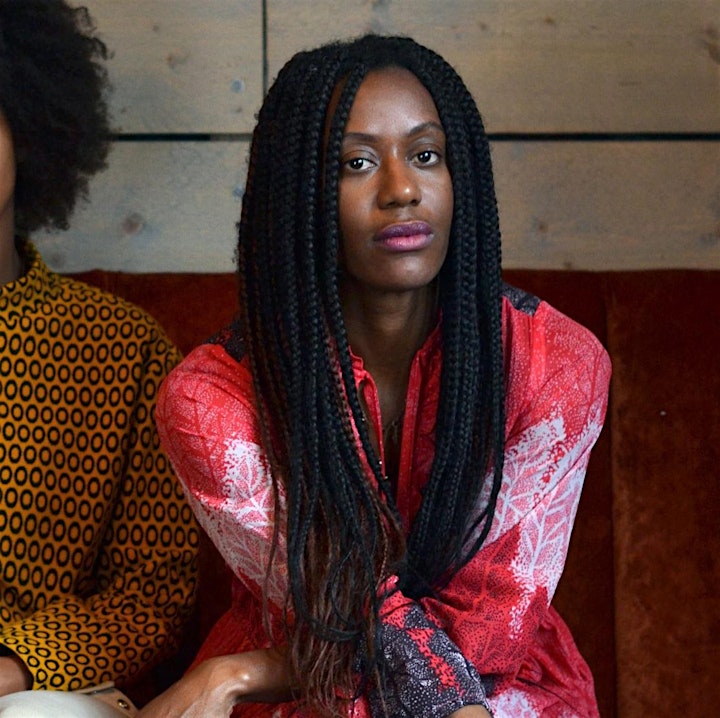 Abi Oyepitan, Founder of Liha Beauty
Abi Oyepitan is Creative Director at Liha Beauty. She's a two-time Olympian, Olympic finalist, Commonwealth Gold and Silver medallists. After retiring from her sport, Abi worked with long-time friend Liha Okunniwa to create their beauty brand – LIHA Beauty. They create beauty products that are, like us, a mixture of natural African roots and a quintessentially British attitude. They described LIHA Beauty as shifting beauty culture by empowering consumers with knowledge of raw ingredients and African beauty and wellness secrets. US Vogue described us as 'Bottling Africa's best kept Beauty Secret.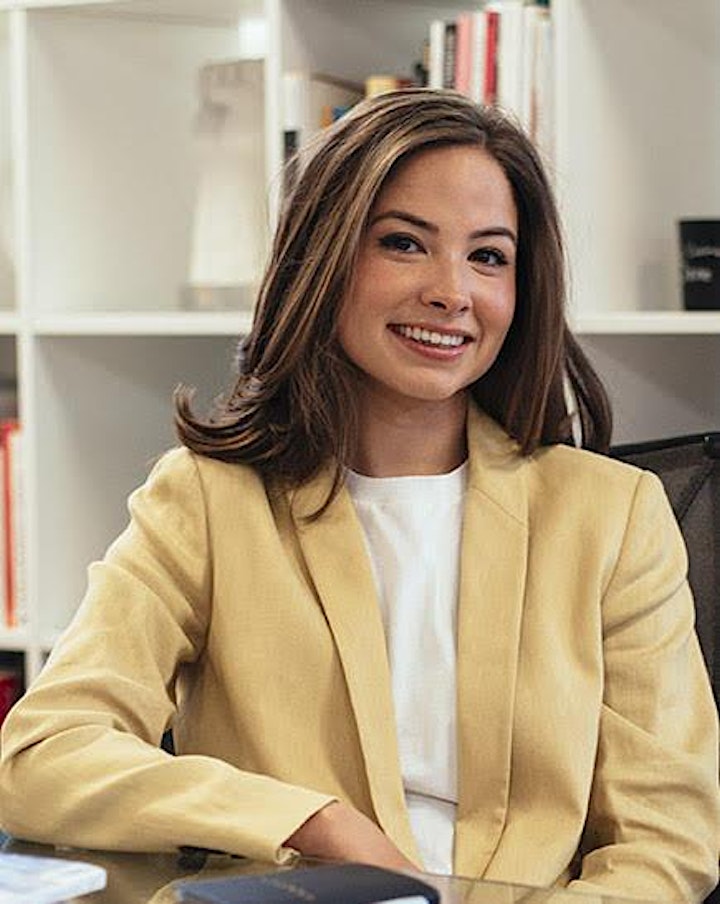 Serena Guen, Founder of SUITCASE
Serena Guen is the Founder and CEO of SUITCASE Magazine and SUITCASE Creative Studio. In 2012, she began SUITCASE Magazine in her dorm room while studying at NYU. Thanks to her passion and resolve the publication has gone on to become one of the UK's leading travel media platforms. Serena has been named the "Mark Zuckerberg of publishing" by Bloomberg and was featured in Forbes' 30 Under 30 (2017). She has also won a Woman of the Future Award for media. As a continuation of her goal to change the perspective on different cultures, Serena launched #CookForSyria in 2016, along with its sister initiative #BakeForSyria two years later.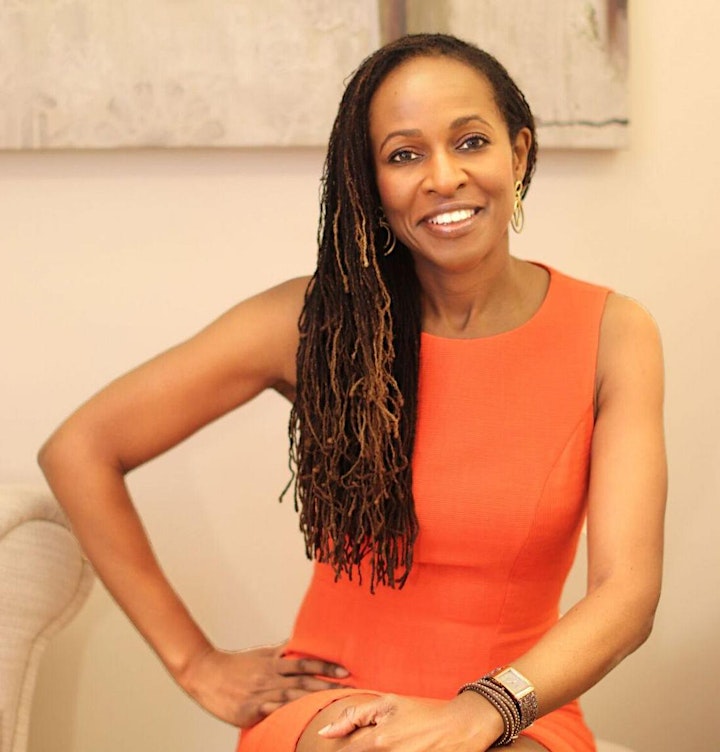 Shola Kaye, Public Speaking Coach
Shola Kaye is a communications coach, author of two books and a speaker who has worked with Marie Claire, Harper's Bazaar and the BBC. She helps STEM workers and technical staff, teaching them to step up, speak up and make an impact! Keynote and masterclass topics include public speaking, think on your feet techniques, principles of influence and workplace empathy. She has a degree in Natural Sciences from Cambridge University and has spent more than 15 years as an international performer, which has been the foundation of her unique, creative and interactive approach.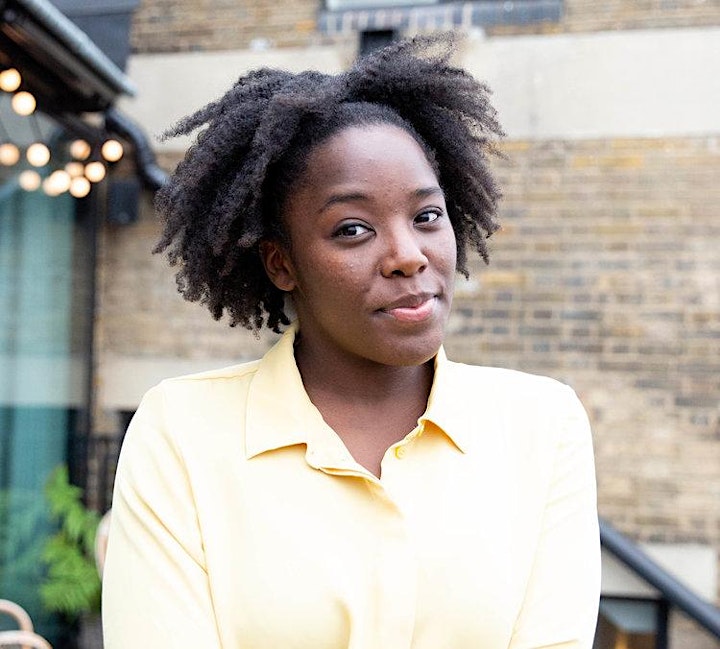 Kimberley Wilson, Chartered Psychologist
Kimberley Wilson is a Chartered Psychologist and visiting lecturer working in private practice in central London. She's a Governor of the Tavistock & Portman NHS Mental Health Trust and the former Chair of the British Psychological Society's Training Committee in Counselling Psychology. She formerly led the therapy service at HMP & YOI Holloway, which at the time was Europe's largest women's prison. A former finalist on the Great British Bake Off, and an award-winning food producer with training in nutrition, her work looks at the role food and lifestyle plays in our mental health, including disordered eating, the gut-brain axis and our emotional relationship with food.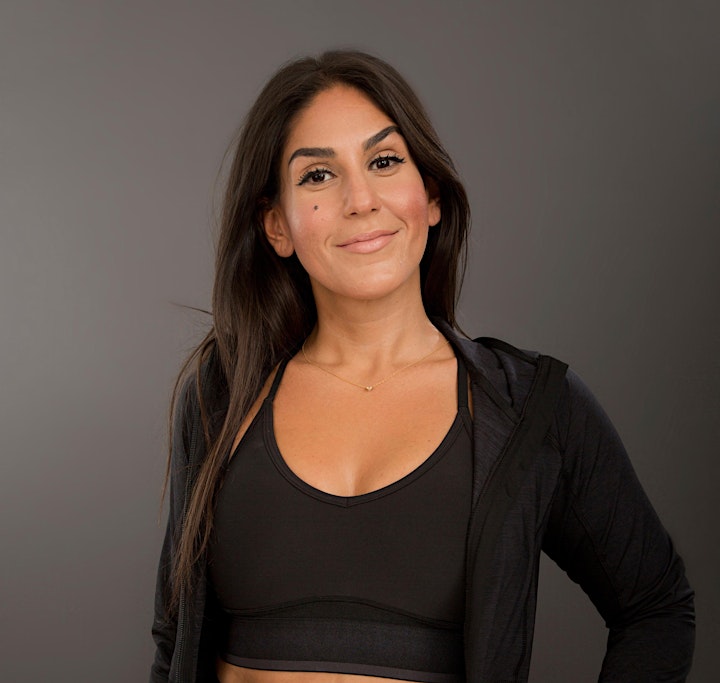 Shahroo Izadi, Behavioural Change Specialist
Behavioural Change Specialist Shahroo Izadi is a speaker, coach, workshop facilitator and bestselling author of The Kindness Method, which has been translated into 5 languages. Her approach to habit-change is influenced by the experience that she gained working in various roles across the frontline addiction treatment field in clinical, community and prison settings. Her work has most recently been featured on BBC Radio 1, Red, Psychologies, The Telegraph, The Pool, Marie Claire, Sheer Luxe, Grazia, Metro, Good Housekeeping, Evening Standard and Forbes to name a few. Shahroo's second book The Last Diet was published in the UK in December 2019 and is due to be published in the USA in April 2020.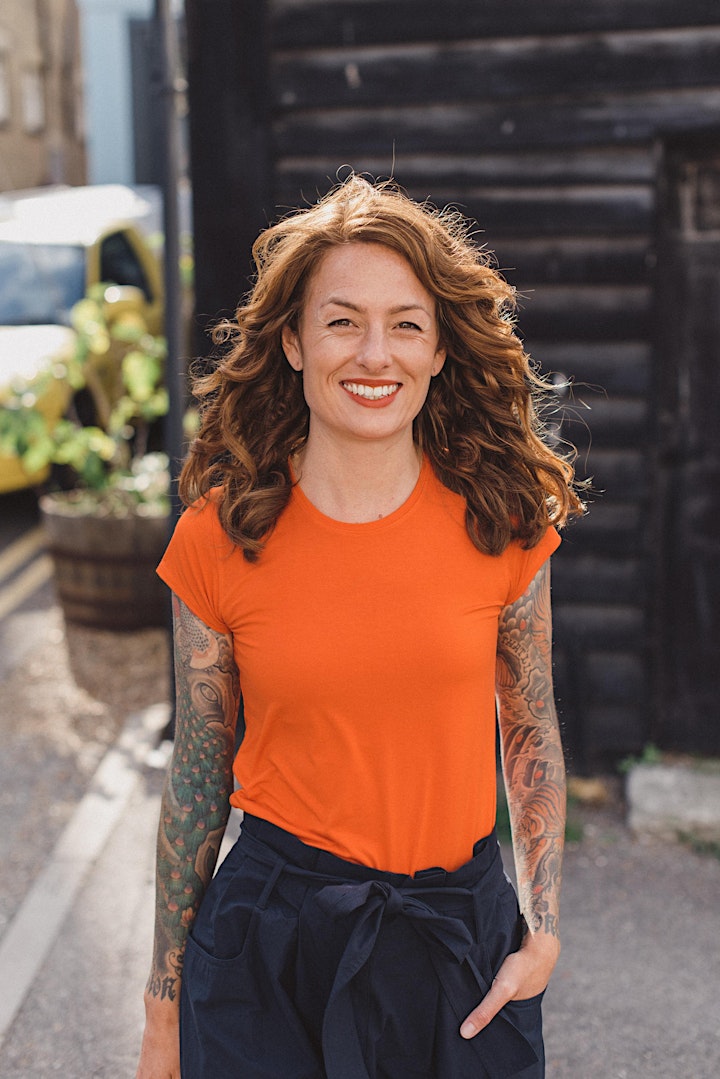 Maisie Hill, Women's Health Expert
Maisie Hill is a highly qualified and sought-after women's health expert with over a decade of experience as a practitioner and birth doula. Maisie knows the power of working with the menstrual cycle and believes that are hormones are there to serve us and help us get what we want out of life. In the growing trend for women to get a handle on their menstrual cycle, Maisie is a go-to authority and is quoted in publications from The Guardian to Grazia. Her first book, Period Power, came out May 2nd 2019 and became an instant bestseller, reaching the Top 50 of all books on Amazon.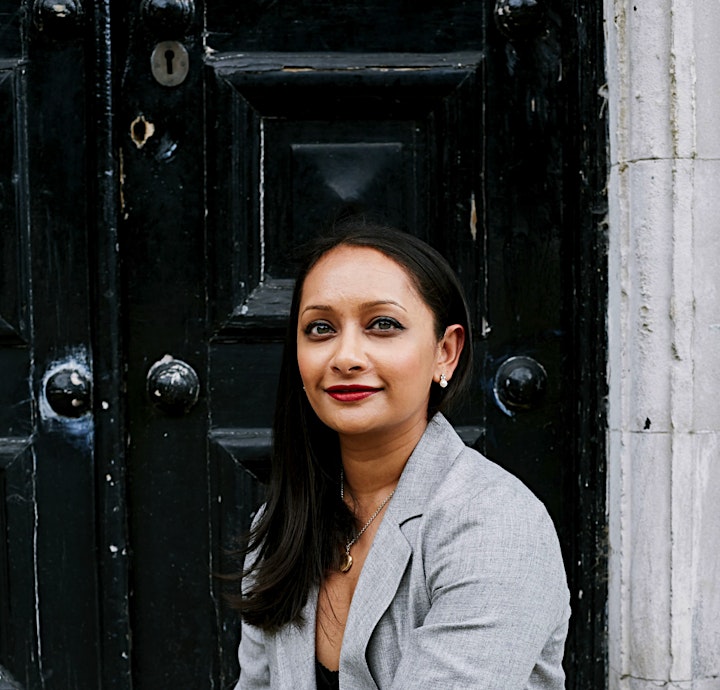 Poorna Bell, Journalist + Author
Poorna Bell is an award-winning freelance journalist of 15 years and a digital editorial expert, having previously worked as UK Executive Editor and Global Lifestyle Head for HuffPost. She won the Stylist Rising Star award, a Big Book award for her second book In Search of Silence, and was named in Marie Claire's Top 30 Women list for doing good with my social media. Poorna currently freelances for The Times, The i Paper, Grazia, The Guardian, Red magazine, and Stylist among others. At HuffPost, she worked as deputy to the Editor-in-Chief, and managed two core team. and BBC 5 Live. She's published two non-fiction books: Chase The Rainbow and In Search of Silence (Simon & Schuster).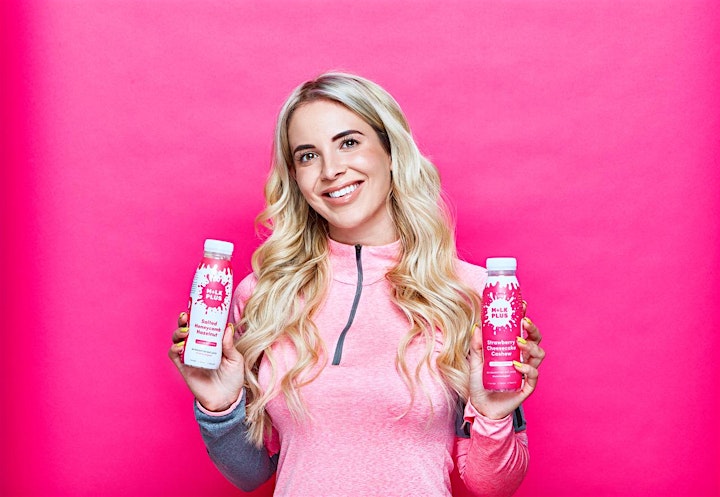 Camilla Ainsworth, Founder of M+LKPLUS
Camilla was the youngest finalist in the history of the BBC Apprentice series. A former law student, Camilla was just 22 when she appeared on 2018's 'The Apprentice', narrowly missing out in the final. Whilst Lord Sugar didn't choose her, the CEO of Holland & Barrett was suitably impressed with her vegan nut milk M+LKPLUS and she went ahead to launch the dairy alternative into 645 of their stores where both flavours continue to sell out. Alongside being stocked in several retail outlets, M+LKPLUS was the first dairy free product to be made available to patients, visitors and staff at NHS hospitals throughout the UK. Camilla was recently listed in the 'Top 10 women to watch list' of 2019 in the drinks industry and has huge plans for the business this year.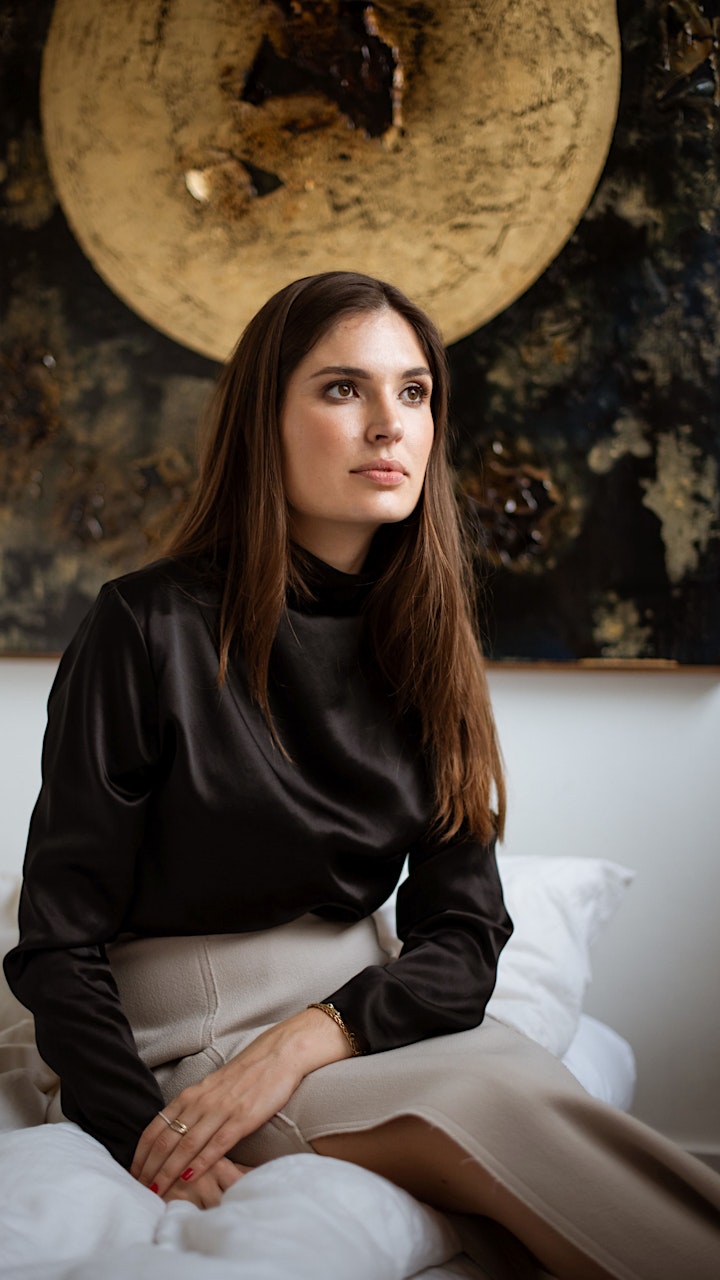 Marine Tanguy, Founder of MTArt Agency
Marine Tanguy is the Founder of MTArt Agency. An advocate for artists since a young age, Marine Tanguy managed her first gallery at age 21 and opened her first art gallery in Los Angeles at age 23. After seeing the restrictiveness of the traditional gallery model, Marine launched MTArt Agency in 2015. MTArt is the first talent management agency for influential visual artists worldwide. B Corp certified, MTArt supports artists commercially through brand partnerships and commissions for public spaces, as well as, consumer collectors. Marine was awarded Forbes 2018 30 under 30 Europe: Art & Culture and is a finalist for the 2019 NatWest Everywoman Awards. She is a writer and keynote speaker on contemporary art and art investment. Her talks include two TEDx Talks on how to transform cities with art and how social media visuals affects our minds.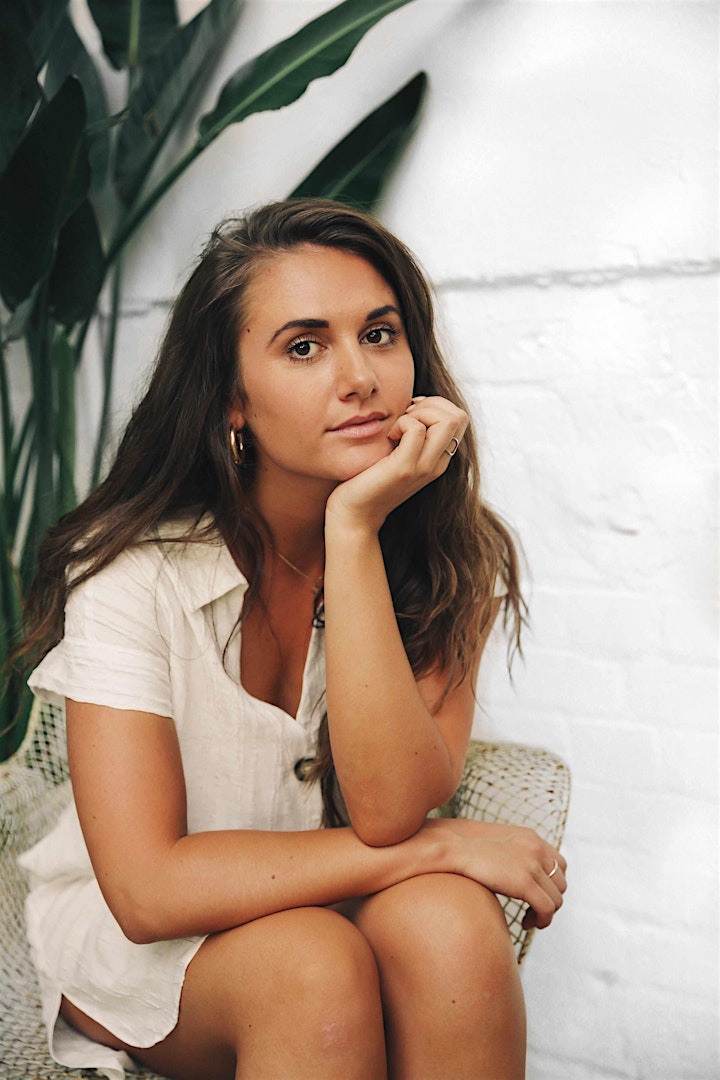 Natalie Glaze, Co-Founder of Stay Wild Swim
Natalie Glaze is the Co-Founder of Stay Wild Swin, an ethical swimwear brand. Stay Wild Swim is a luxury brand that uses regenerated ocean plastic from fishing nets, fabric scraps, and industrial plastics, to create stylish and luxury swimwear. Firm believers in there being no need to compromise on looking and feeling good when making sustainable choices, Stay Wild Swim is set to make waves in the swimwear industry, and has already been picked out by Selfridges as worthy of inclusion in their Bright New Things SS19 edit – a curated selection of emerging fashion designers that champion sustainability.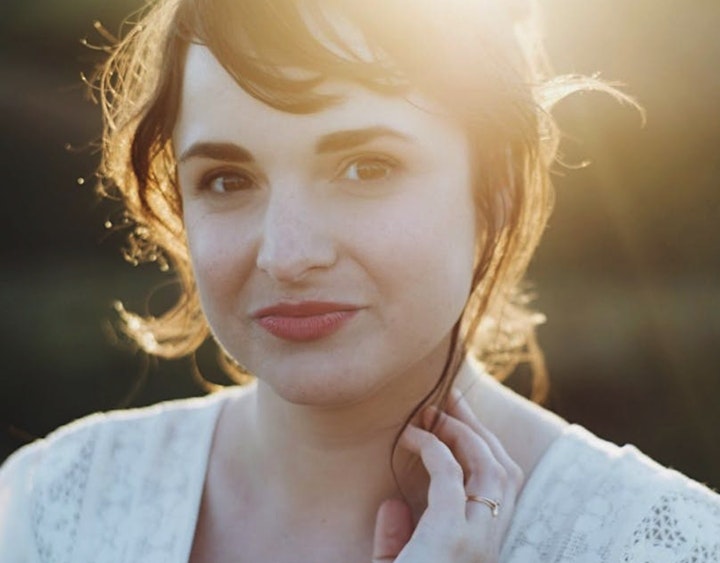 Sara Tasker, Instagram Coach
Sara Tasker is an Instagram coach, iPhoneographer and social media influencer. Her chronicle of authentic everyday life and her mindful Me & Orla blog has developed into a business in which she provides access to free social media tips and creative business advice, alongside some hugely popular paid for e-courses for independent creatives. Sara's book, Hashtag Authentic, draws on the lessons she has learned over the past 5 years online to provide you with the essential tips, strategy and guidance on growing an online audience with heart.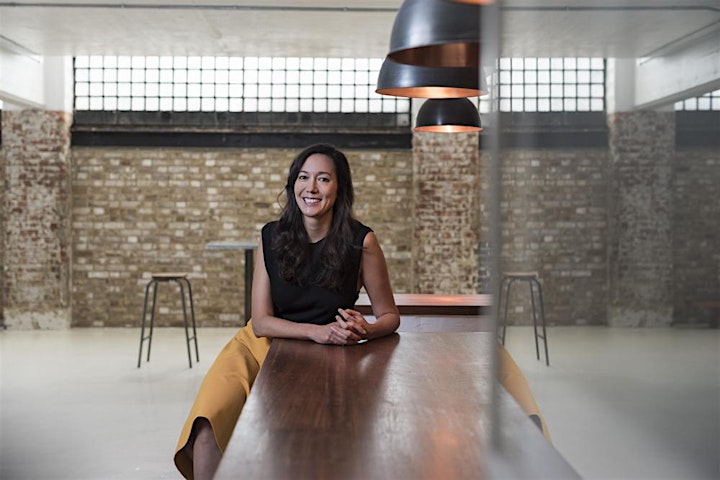 Tania Boler, Founder of Elvie
Tania Boler is the CEO of London based femtech firm Elvie. Elvie is changing the way the UK and the world looks at technology by creating products specifically designed for women's needs. Launched in 2013 by Tania Boler and Alex Asseily, Elvie's mission is to improve the lives of women through smart technology. As a brand, Elvie pushes boundaries and opens up conversations around women's issues that are often considered taboo or embarrassing, in order to give women the products they deserve. This came to a head in September 2018 when Elvie Pump was launched on the catwalk at London Fashion Week. Model mum, Valeria Garcia, proudly walked during Marta Jakubowski's show wearing Elvie Pump to prove to the world that a mother can pump anytime, anywhere.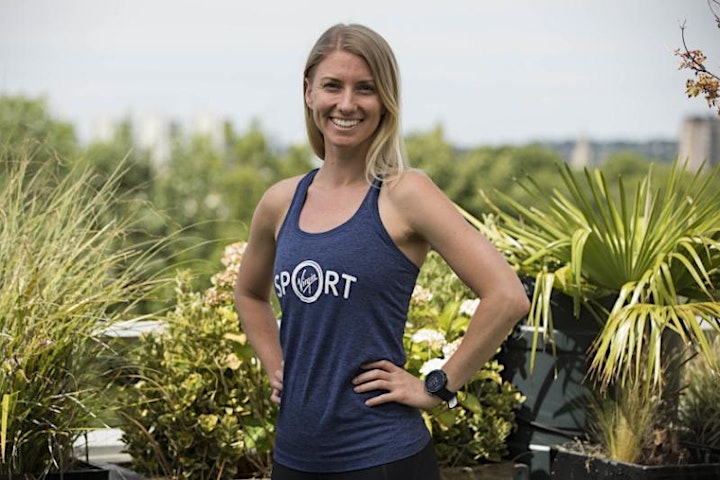 Jessica Frey, CEO of Virgin Sport
Jessica Frey is CEO of Virgin Sport, a mass participation event company founded by Richard Branson's Virgin Group. Virgin Sport operates three major running events in the UK, the Hackney Half , London's largest half marathon, the ASICS London 10K and the Oxford Half. Jessica is an avid distance runner. She has run 24 marathons , 3 ultra-marathons and most recently completed IRONMAN Barcelona, a 2.4-mile swim, 112-mile bike ride, and a 26.2-mile marathon, in 11 hours and 18 minutes. In Barcelona, she was one of 330 women to finish out of 2,771 competitors. In 2020, Jessica will take part in the London Marathon, her sixth and final Abbott World Marathon Major, following Chicago, New York, Boston, Tokyo and Berlin, joining an elite rank of just 6.5k runners worldwide. As CEO of Virgin Sport, Jessica has driven significant revenue growth, securing long-term partnerships with ASICS, NIKE and Michelob ULTRA and driving 98% growth in participation for Virgin Sport's flagship event, the Hackney Half marathon.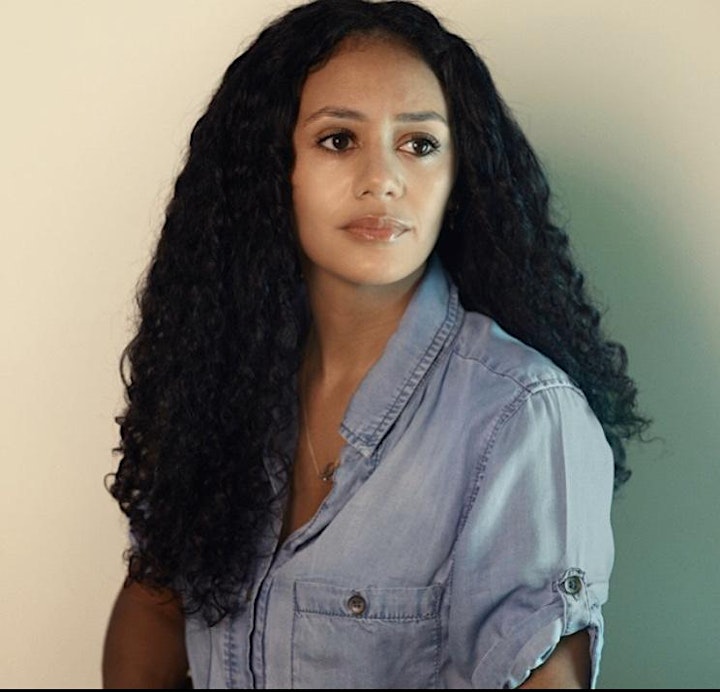 Emma Mainoo is a marketing consultant who has spent the past twenty years working in both brand and creative agency worlds. She currently works with culture change business Utopia, spearheading its bespoke mental health practice to help businesses create healthier, more inclusive cultures. For a number of years, her work saw her at senior level alongside global brands, which brought great professional rewards. But at the same time, Emma was hiding in plain sight as she battled with anxiety and depression.
In 2012, Emma began a healing journey through therapy, self care practices and alternative healing and in 2018, she decided to share her story of hope and survival through the creation of Surviving Sundays: a storytelling platform that offers hope and inspiration to anyone who is experiencing poor mental health. Surviving Sundays has now become a space where anyone in the world can share their story of 'self love and survival', and the topics covered include addiction, grief, trauma, self harm, child-loss, ADHD and loneliness. Today, the blog has extended to an events series with Soho House and a podcast.