Description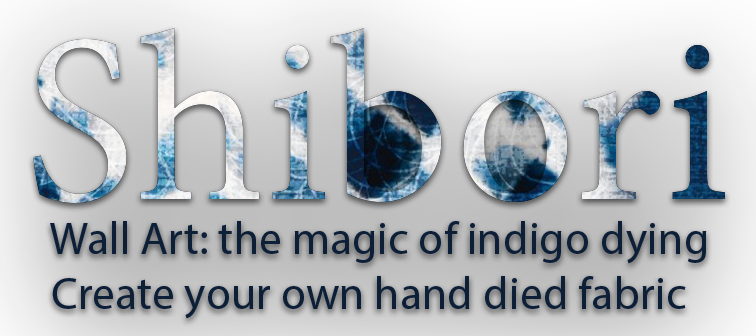 Tap into the Japanese art of Shibori in our one day taster workshop!

We'll explore various methods of simple and sophisticated pattern making through resist techniques which will inspire our own Shibori dyed artwork.

This wonderful workshop will begin with an introduction to the historical Shibori technique with demonstrations and an overview of effects and how they can be achieved.
Choosing your favoured methods, each individual will hand dye a length of fabric (1m x 1m2*) which will be used to create a unique piece of wall art to hang or frame, plus your own hand dyed bag.

What better way to spend the day than in the light, airy gallery surroundings, making beautiful works to treasure or gift! An Art or Craft experience can be every bit as rewarding as indulging in your favourite activities, they're proven to lower stress levels and provide you with a sense of achievement not to mention the potential for discovering new talents!


What to expect:
❁ Wall hung Shibori Dyed Artwork
(although you can keep as a length of fabric if you prefer)
❁ One Shibori Dyed Cloth Bag
❁ Technique introduction, demonstration and handy guide
❁ A wonderfully absorbing day out
❁ Complimentary tea, coffee, herbal tea & biscuits

Important info
❁ Saturday 6th July 10am - 4pm
❁ Break for lunch
❁ No materials required - everything will be provided

Taking part in a creative pursuit is a wonderful way to relax and unwind.
Join the hundreds of workshop attendees who have benefitted from our guidance and art making opportunites.
We guarantee you'll enjoy taking part!

Your tutors:
Cherie Collier
Colette Gambell
Kate Jerry

*size may vary but will be equivalent