Shibori indigo workshop with Bridget Cordory. Create your own napkins to take home.
About this event
Shibori (from the word 'to squeeze or wring') is the Japanese term for the dye resist technique of binding, clamping gathering or sewing the cloth so that dye cannot reach certain parts. During the workshop you will learn different methods of folding the cloth to create different designs. You will then learn to create an indigo vat and how to dye the material. You will take away two unique organic linen napkins of your own design.
What's provided:
Two organic linen napkins, items for clamping and folding, indigo dye and fixing chemicals
What to bring:
- Apron
- rubber gloves
- DIY type mask
- Plastic bag to take napkin home
- Please wear old clothes as dye can splash.
Bridget works with textiles, exploring the relationship between dyes and material. Experimenting with barriers and the flow of the dyes, watching the colours merge and blend, living their own life - Art's Magic! Her work is influenced by the North Devon/Cornwall coastline and countryside as well as her years in Cambodia.
---
Part of a whole programme of food-themed frivolity on-going throughout October - in celebration of The Burton at Bideford's 70th birthday. More details here.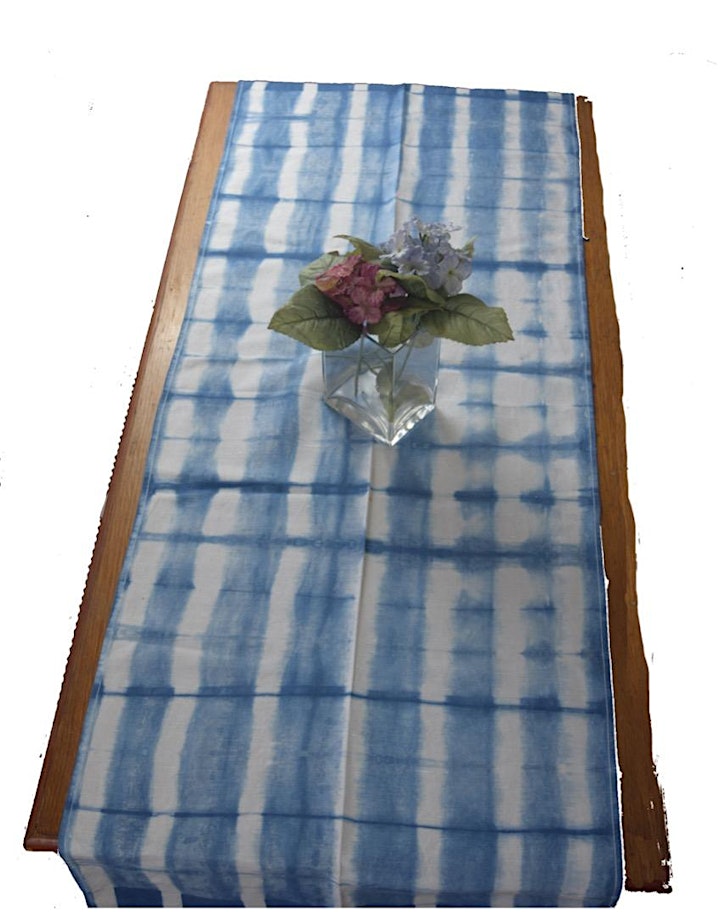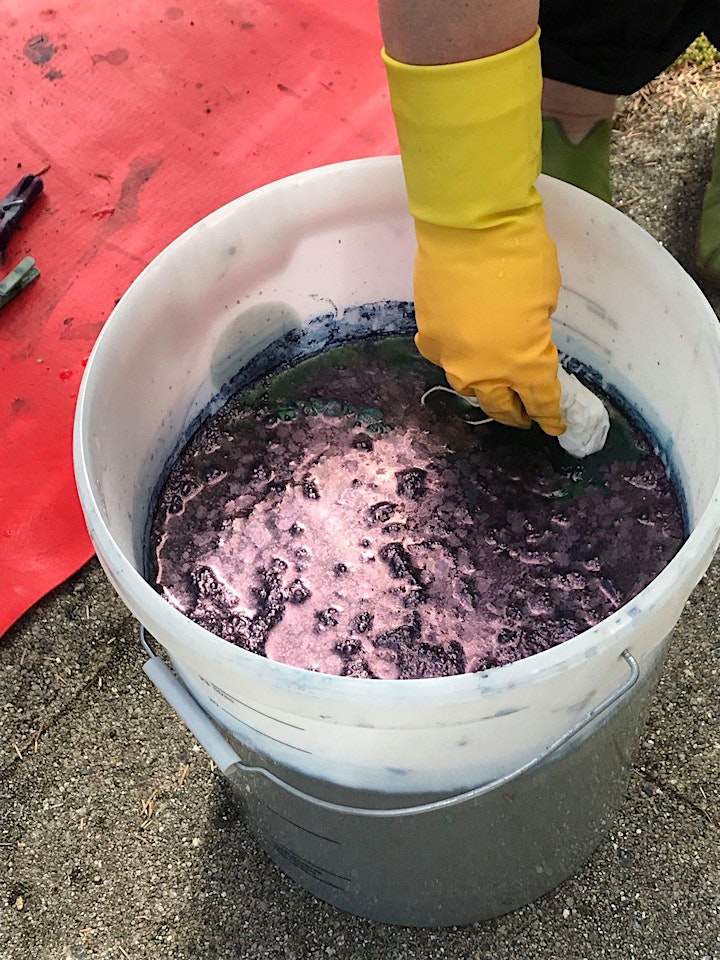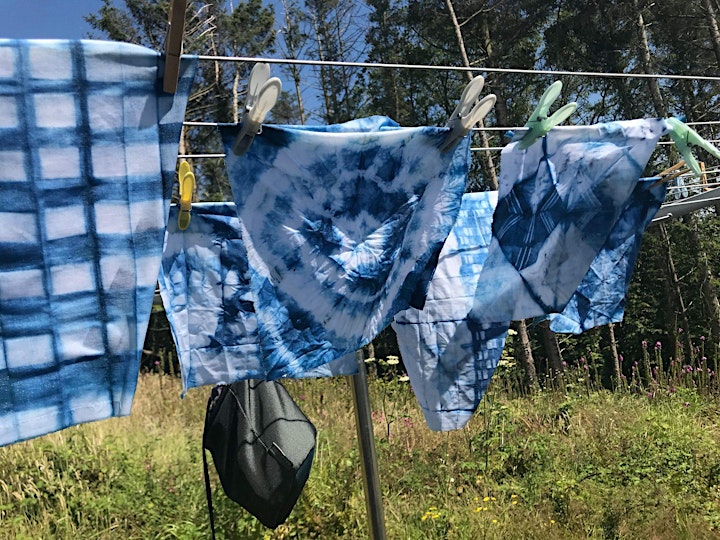 Organiser of Shibori indigo workshop with Bridget Cordory: create napkins to take away