Event Information
Refund policy
Refunds up to 7 days before event
Description
An online meeting to explore ways in which paradigms might be shifted
Societies have a certain way of working, informed by history and power. They have a 'dominant paradigm'.
For many this way of working is just fine. And they work (consciously or not) to maintain it.
For others it leaves them frustrated, excluded and discriminated against.
These people are usually working in a different paradigm. They are trying (consciously or not) to establish new paradigms.
Some of us are working to reinforce existing working patterns, while some of us are developing new patterns of working.
The Marmot and Kerslake Reviews, climate change/collpase and the current problems with Corvid 19 perhaps all point to a need to shift the paradigm as the one that currently dominates appears to be failing not only people but also the ecosystem.
In this webinar we will bring together a group of people from a range of backgrounds to explore a way of thinking about how we work and what might be possible to developing a new paradigm in our work.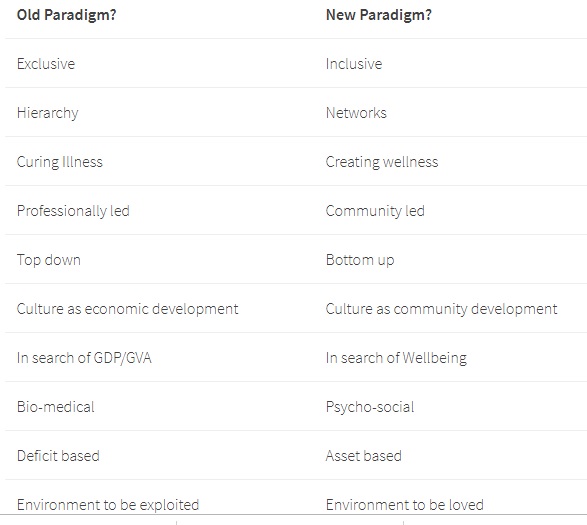 So, whether you are working to improve and strengthen the existing paradigm or to create a new one - then please do join our webinar.
Location
Refund policy
Refunds up to 7 days before event
Organiser of Shifting Paradigms