Description
THE VALUE OF PR: HANDLING A CRISIS
How prepared is your business to handle a crisis or negative media attention?
Will your brand/reputation recover?
In this, the 3rd edition of our FREE inspirational webinar series 'Shiloh PR Talks : The Value of PR' we will be joined by Johnny Little Jr., President & CEO of eLittle Communications Group.
He will share his story and reveal how his team helps clients handle crisis situations that can impact business. Turning negative press attention into positive PR through quality communications.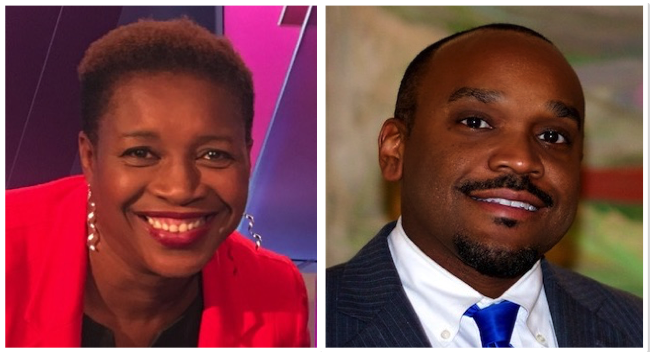 Your Host:
Evadney Campbell MBE, Co-Founder and CEO of Shiloh PR is a veteran journalist with almost 30 years' experience working for the world's largest news organisation, the BBC.
In the Webinar Series - Shiloh PR Talks: The Value of PR, Evadney will be interviewing talented and inspirational men and women of our generation who 'dared to believe'. Through sheer determination and passion guests will describe how they managed to turn innovative ideas into globally successful businesses that encourage individuals and enhance lives.
Guest Speaker:
Johnny Little, Jr., President & CEO eLittle Communications Group

eLittle Communications Group is a minority owned public relations and marketing agency specialising in crisis communications, event management, radio, and television advertising and media relations. Headquartered in St. Louis, MO, with an additional office in Memphis, TN, this Award winning agency is known for exceeding its clients' expectations.
Johnny Little will share some valuable insights. His role assisting the City of Ferguson, Missouri. The community left devastated by the fatal shooting of black teenager, Michael Brown by a white police officer. The subsequent global media attention and riots had a huge impact on communities around the world. In the City of Ferguson, officials, local people and businesses are still being impacted, but the depth of his firms' expertise is helping to minimise negative press attention, ease tensions and build better relationships between all stakeholders.
Is this not a great example of the value of PR? How to turn negative press attention into opportunities for better engagement; forging stronger ties in business relationships and promoting future growth through quality communications?
REVEALED
The benefits of using quality PR to minimise unwanted 'negative' media attention
'The Golden Rules' of quality communications
How PR expertise can benefit you and your business in a crisis?
Join us for Shiloh PR Talks: The Value of PR - Handling a Crisis on Thursday 7th September at 8:00pm (UK/BST) for what will be a highly engaging and informative evening with ample opportunity for you to ask questions specific to your business needs, your branding and personal profile and to enhance your understanding of the importance of getting your PR, communications.
Who should attend?
If you are a corporate organisation, a SME, sole-trader, or entrepreneur who would like to be prepared for the media during a crisis or if you're seriously committed to promoting your business positively and raising your personal profile to the next level then you should attend this evening of Shiloh PR Talks!
Highly inspirational and it's FREE!!
We would be delighted if you join us.
RESERVE YOUR PLACE TODAY!
Shiloh PR looks forward to welcoming you on Thursday 7th September at 8:00pm (UK/BST)
Other World Time Zones
3:00pm (EDT) | 9:00pm (Europe/CEST) | 12:00pm (PDT)