Ship Acquisition: Delivering World Class Capabilities to the Royal Navy
This lecture will outline the challenges associated with delivering ships with world class capabilities to the Royal Navy
About this event
As Navy Command's Deputy Director for Ships Acquisition, Cdre Steve Roberts and his team are charged with not just building ships but also delivering them as world class capabilities to the Royal Navy. During this presentation Cdre Steve will outline the challenges associated with this role, both programmatic and technical, for the T26, T31 and Fleet Solid Support Ships and the work being undertaken to overcome these challenges. The presentation will cover the importance of understanding the strategic context as well as the need to take an enterprise, and often international, approach to delivering ships within the required performance, cost and time envelope.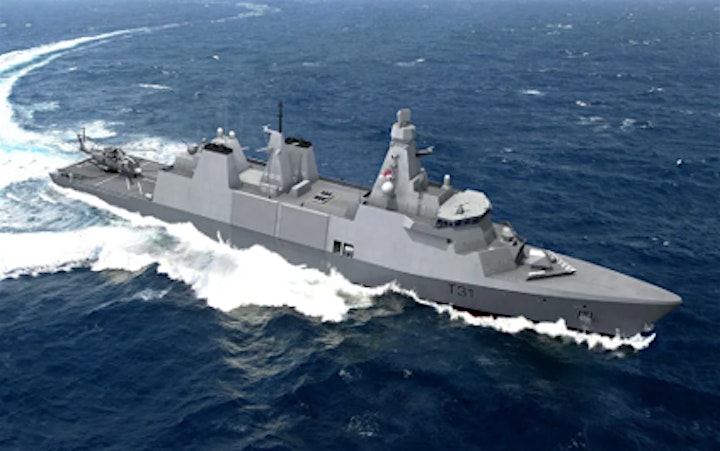 Commodore Stephen Roberts BEng MSc MIET CEng Royal Navy
Commodore Roberts joined Britannia Royal Naval College Dartmouth in September 1985. After sea training he joined HMS GLOUCESTER as Deputy Weapon Engineer Officer. His combat system experience was further developed ashore in appointments as the T42 Destroyer combat system desk officer and then as the T23 Frigate combat system trials officer. He returned to sea in 1999 as Weapon Engineer Officer in HMS SUTHERLAND before taking on the role of Weapon Engineer Career Manager.
On promotion to Cdr he completed Advanced Command and Staff Course in Sep 2003 followed by tours with the Defence Science and Technology Laboratory, Portsmouth Flotilla, the Naval Staff and in DE&S as the Queen Elizabeth Class Combat System Manager. In Aug 14 he was promoted Capt and remained in DE&S as the Combat Systems Design Authority.
He joined Navy Command HQ as Chief Staff Officer (Engineering) in Oct 16 overseeing a broad engineering and business portfolio which included Surface Ships safety transformation, Sea Ceptor first of class firings and transitioning HMS QUEEN ELIZABETH into service.
He was promoted to Commodore in Mar 19 and took up his current post of Navy Command's Deputy Director Ships Acquisition, further assuming the role of T26 Senior Responsible Owner in Mar 21.