Description
"I'm dreaming of a white Christmas...But if it runs out, I'll drink the red."
Shaking Hands Christmas Party!
Three Course With Wine @ Yumn Brasserie
Hello SHIP Members,
Merry Christmas! – Are you ready to Shake Hands this Christmas to keep warm? (Because what else would you shake?)

Awards were won, memories were made and fun was had this year within the Shaking Hands family, and what better time to celebrate them all than Christmas!
With an expanding team, an adapting membership and insightful feedback throughout this year, we want to take this opportunity to thank all you SHIP supporters and celebrate all of the SHIP Family successes over a delicious three-course meal and festive drinks.
In traditional Shaking Hands style, expect Christmas goody bags, a fun photo booth and plenty to keep you entertained at the table.

We look forward to celebrating with you!

Have a look at the Christmas Menu & select your best at checkout!
MENU
Starters
> Roast plum tomato and basil soup, french bread crouton(V)
> Crab and prawn tian, avocado, chive and herbs oil vierge
> Mushroom medley bruschetta, hint of garlic and tarragon, toasted brioche(V)
> Seasonal salad of warm chickpea humous, seared beets with roasted squash, rocket leaf salad and olive oil dressing(V/Ve)
(Served with basket of rustic bread)

Mains
> Roast Turkey with herb stuffing, honey roast parsnips and potatoes, pan tossed brussels sprouts
> Slow cooked blade of beef, honey roast parsnips and potatoes, pan tossed brussels sprouts
> Salmon fish cake and spiced curry cream, coriander vegetable stir-fry with ginger and soy noodles
> Cauliflower and saffron cream risotto, honey roast butternut squash(V/Ve)

Desserts
> Christmas pudding, custard cream and cinnamon spiced butter
> Chocolate tart with clotted cream, butter toffee sauce and popcorn
> Crème brulee with spiced pear
With huge thanks to Yumn Brasserie for putting together the amazing menu above and for hosting us in their beautiful venue for our 3rd consecutive year!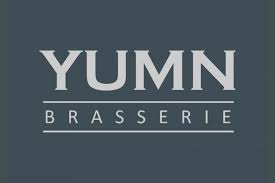 To book your Christmas Party at Yumn call 0208 681 2336 and enjoy a delicious menu & eye-catching cocktails.
Location
Yumn Brasserie, South End, Croydon CR0 1DP
Journey
Nearest Bus Stop: Swan & Sugar Loaf (catch the 403 or 412)
Nearest Car Park: Spices Yard, 24 S End, Croydon CR0 1DN (see below for street view)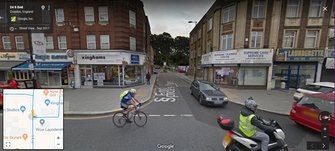 About us
Shaking Hands Interactive Partnership is the home of small-medium enterprises (SMEs) in Croydon. We are a partnership for small-medium business owners and decision makers to communicate, collaborate, and shape the future of good business in Croydon.
Our Partnership Informs, Smartens and Grows businesses in and around Croydon through weekly newsletters, professional events calendar, local discounts, introductions, two monthly Shaking Hands events and more.
Our mission is to connect 10,000 SMEs together in South London by 2020.
Anyone wishing to learn more about Shaking Hands, and what we do in Croydon aside from wacky events, feel free to get in touch with via:
Email: events@shakinghands.co.uk
Twitter: @CroydonSHIP
Facebook: @CroydonSHIP
LinkedIn: Laurence Grant and Robert O'Sullivan
Website: Shaking Hands Interactive Partnership