InvestHK and PwC present an overview of the HK Maritime Sector and explain the new HK Tax Regime for Ship Leasing introduced in July 2020.
About this event
Ship Leasing in Hong Kong: A new Tax regime for your APAC Hub
Join our Webinar to get first-hand information about Hong Kong's position as a Maritime hub and learn about the NEW Tax regime for shipleasing companies.
Agenda, 15th October 2020, 10:30 am - 11:30 am CET / 4:30 - 5:30 pm HK time
Welcome & Introduction Mr Andrew Davis, InvestHK London
Overview on Maritime Sector in Hong Kong Mr Benjamin Wong, Head of Maritime Cluster, InvestHK
Keynote: NEW Tax Regime for Ship Leasing Mr Clarence Leung, Partner, PwC Hong Kong
SHIPLEASE: Ship sale and leaseback term sheet Mr. Christian Hoppe, General Counsel, BIMCO
Moderation of Q&A Mrs Paula Kant, InvestHK Brussels
Closing Remarks Dr Wing-hin Chung, InvestHK Berlin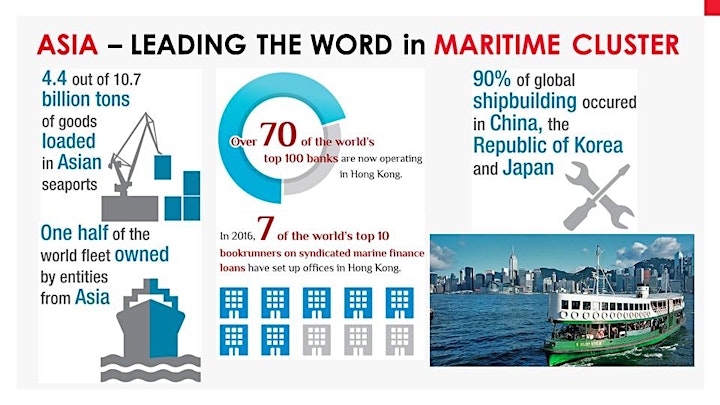 The Maritime Market in Asia
Asia (namely China, Japan and South Korea) accounts for more than 90% of the global shipbuilding activity and around 50% of the world fleet is owned by Asian entities, in addition to very active participation in ship leasing by Chinese lessors, collectively pulling businesses into Asia and China.
When it comes to financial leasing of ships, Hong Kong is a logical choice with both its highly developed maritime cluster and unique access to the mainland Chinese market.
"Hong Kong has a strong financial market to support leasing activities and we are confident that we can become as successful in ship leasing as we are in aircraft leasing" says Benjamin Wong, Head of Maritime Cluster at InvestHK.
About the new Hong Kong Tax Incentive Scheme
In July 2020 the HKSAR Government introduced the new tax incentives for qualifying ship leasing businesses (ship lessors and ship leasing managers) with a view to fostering the growth of the maritime industry, attracting more renowned maritime enterprises to operate in Hong Kong and strengthening Hong Kong's position as an international maritime and financial centre.
With the new tax regime in place, Hong Kong could capture 12% of the global ship financing market in 10 years' time. This will mean an incremental ship finance business of HK$ 265 billion to HK$ 460 billion cumulatively over 10 years and high growth of direct employment.
The Bill in more detail
Qualifying profits of ship lessors carrying out operating lease and finance lease activities (such as subleasing and sale & leaseback arrangement) will see a tax rate of 0%.
Meanwhile the tax rate on the qualifying profits of ship leasing management activities for ship lessors for associated and non-associated companies will be 0% and 8.25% respectively.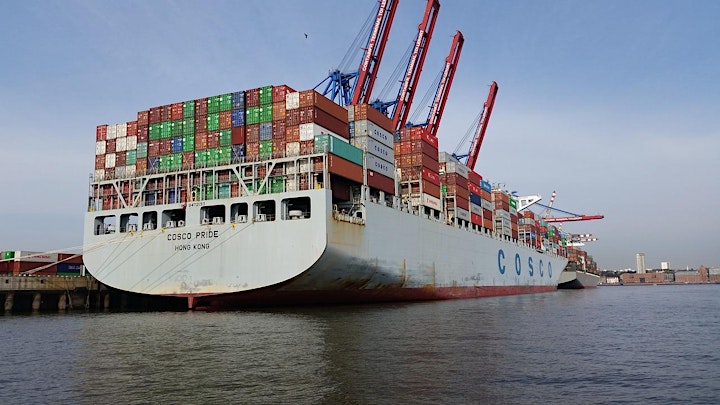 About InvestHK
InvestHK is the Investment Promotion Agency of the Hong Kong Government. Established in July 2000, its main goal is to support overseas and Mainland businesses to set up or expand in Hong Kong.
InvestHK connects companies and entrepreneurs from all over the world with important networks and players in Hong Kong by providing free advice and customized services aimed at helping businesses succeed in Hong Kong's vibrant economy.
www.investhk.gov.hk
About PwC
At PwC, our purpose is to build trust in society and solve important problems. We're a network of firms in 158 countries with more than 250,000 people who are committed to delivering quality in assurance, advisory and tax services. Find out more and tell us what matters to you by visiting us at www.pwc.com.
PwC refers to the PwC network and/or one or more of its member firms, each of which is a separate legal entity. Please see www.pwc.com/structure for further details.
About BIMCO
BIMCO is the world's largest international shipping association, with around 1,900 members in more than 120 countries, representing 59% of the world's tonnage. Our global membership includes shipowners, operators, managers, P&I Clubs, brokers and agents. BIMCO is a not-for-profit organisation. More info on: www.BIMCO.org
____________________________________________________________________________________
Please take note of the following privacy policy:
By completing the registration and joining this webinar, you agree that your personal data will be processed by the Hong Kong Economic and Trade Office in Berlin and Brussels (HKETO Berlin & Brussels) and their authorised agencies to realise and handle this event. The information may also be used by the HKETO Berlin and Brussels and its authorised agencies for incorporation in their databases for direct marketing or business matching purposes. Subsequent withdrawal of consent shall not affect the lawfulness of processing based on consent before its withdrawal.
Please also be informed that the webinar will be recorded for PR purposes.
Supporting Partners
Association of Young Entrepreneurs Portugal-China (AJEPC) www.ajepc.com
Portugal Hong Kong Chamber of Commerce and Industry (PHKCCI) www.phkcci.com
Netherlands Hong Kong Business Association (NHKBA) www.nhkba.nl