Description
Ship Hope - Family Fun Day

Unique event, suitable for friends and families. You will find everything to do in ONE space!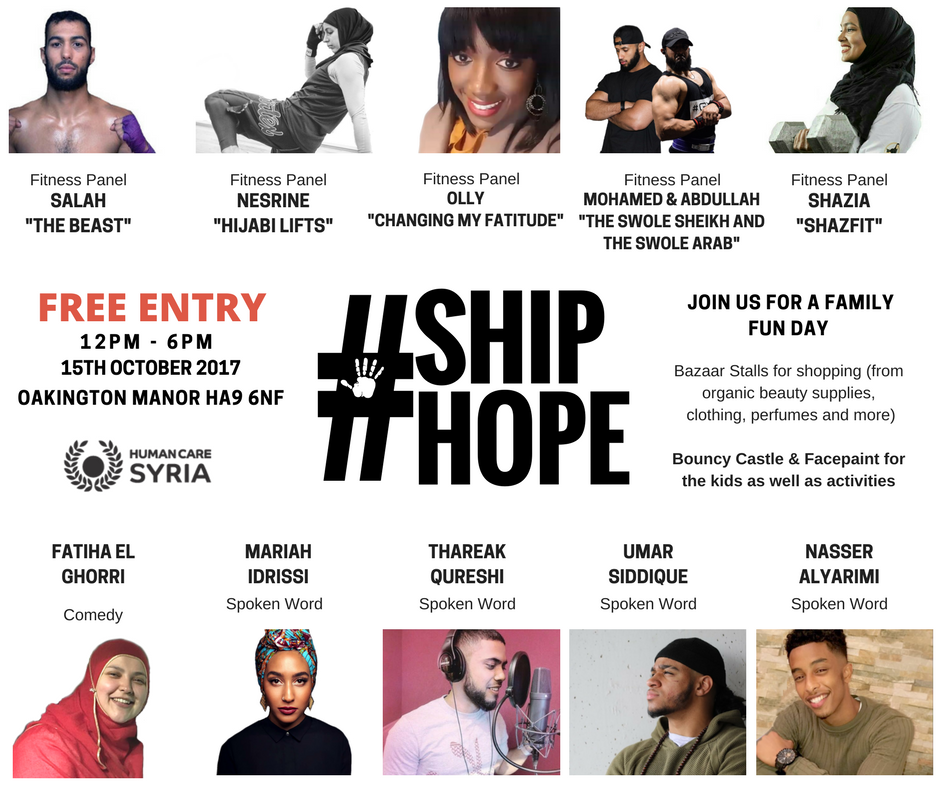 Bazaar Stalls for shopping (from organic beauty supplies, male/female clothing, perfumes and more)
Bouncy Castle & Facepaint for the kids as well as activities
Stand Up Comedy by the very talented Fatiha El-Gouri
Spoken word performances by: Maria Idrissi, Prince Umi, Nasser Al-Yarimi & Thareak Qureshi
Health and fitness panel: 'Hijabi Lifts' Nesrine the senior trainer at ThaiFit, 'Salah The Beast' the 3x world champion in Muay Thai , Ajmal "silverback_aj" the 2x bodybuilding world champion, Latif "Healthy_mindset" personal trainer and youtuber, as well as Shazia the wonderful lady known as 'Shazfit' - personal trainer.
Last but not least our amazing food stall by Delish By Charismah (including full set meals, BBQ, Starters & lovely desserts :)
TO MAKE THINGS EVEN BETTER THIS EVENT IS ABSOLUTELY FREE TO ENTER & FREE PARKING!
save the date,
round up your friends & family and bring the kids!