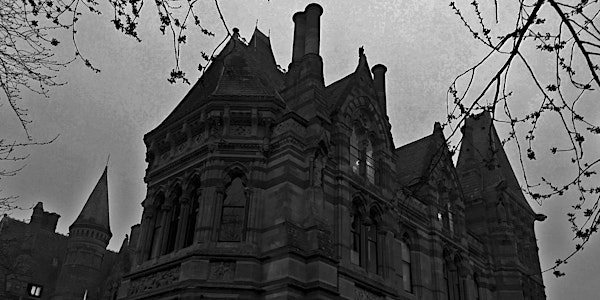 Shirley Jackson: A Rather Haunted Life – a Zoom lecture by Ruth Franklin
Refund policy
Refunds up to 1 day before event
An online Zoom lecture about one of the greatest American women writers of unsettling fiction, Shirley Jackson (1916–1965).
About this event
Known to millions primarily as the author of the archly disturbing short story 'The Lottery', Shirley Jackson (1916–1965) has until recently been curiously absent from the mainstream American literary canon. A genius of literary suspense and psychological horror, Jackson plumbed the cultural anxiety of postwar America more deeply than anyone in her classic, gothic novels The Haunting of Hill House (1959, later successfully filmed by Robert Wise in 1963 as The Haunting) and We Have Always Lived in the Castle. In keeping with the dark nature of her work, Jackson's seemingly bucolic life in the New England town of North Bennington was, below its surface, far more tumultuous and haunted than it seemed.
In this online talk, Ruth Franklin will demonstrate how Shirley Jackson's unique contribution to twentieth century literature came from her focus on 'domestic horror'. Almost two decades before Betty Friedan's The Feminine Mystique ignited the women's movement, Jackson's stories and non-fiction chronicles were already exploring the exploitation and the desperate isolation of women, particularly married women, in American society.
Ruth Franklin is a book critic and former editor at The New Republic. Her first biography, Shirley Jackson: A Rather Haunted Life (Liveright/W.W. Norton, 2016) won the National Book Critics Circle Award for Biography and was named a New York Times Notable Book of 2016, a Time magazine top nonfiction book of 2016, and a "best book of 2016" by The Boston Globe, the San Francisco Chronicle, NPR, and others. In The Washington Post, Elaine Showalter called it "a sympathetic and masterful biography that both uncovers Jackson's secret and haunting life and repositions her as a major artist."
Ruth's work appears in many publications, including The New Yorker, The New York Times Book Review, The New York Review of Books, and Harper's. She is the recipient of a Guggenheim Fellowship in biography, a Cullman Fellowship at the New York Public Library, a Leon Levy Fellowship in biography, and the Roger Shattuck Prize for Criticism. Her first book, A Thousand Darknesses: Lies and Truth in Holocaust Fiction (Oxford University Press, 2011), was a finalist for the Sami Rohr Prize for Jewish Literature. She lives in Brooklyn, New York.
Your host for this event will be the writer (and the Last Tuesday Society's Literary Director) Edward Parnell, author of Ghostland: In Search of a Haunted Country. Edward lives in Norfolk, UK, and has an MA in Creative Writing from the University of East Anglia. He is the recipient of an Escalator Award from the National Centre for Writing and a Winston Churchill Travelling Fellowship. Ghostland (William Collins, 2019), a work of narrative non-fiction, is a moving exploration of what has haunted our writers and artists – as well as the author's own haunted past; it was shortlisted for the PEN Ackerley 2020 prize, an award given to a literary autobiography of excellence. Edward's first novel The Listeners (2014), won the Rethink New Novels Prize. For further info see: https://edwardparnell.com