Description
Shooting Water - Photography seminar with Bill Ward
£5 per person (£2.50 Student Price)
Wednesday 9th November 19:30 - 21:00.
The Crown Room, Open, Norwich City Centre: 20 Bank Plain, Norwich, Norfolk NR2 4SF
Join us as we hear from award winning photographer and actor, Bill Ward, all about shooting water.
In this seminar, you'll look at how best to photograph water, in all of its various forms. This will include subject matters such as the ocean, rivers, streams, and waterfalls.
Drawing on examples from his own work, Bill will give advice on the fundamentals of camera technique, what to look for, how to capture movement, and how much movement to capture. Additionally, he will be talking about the use of nd filters, polarizers, shutter lengths, composition, and lens choice; close up vs wide.
He'll also touch upon the use of more avant garde techniques such as ICM and multiple exposure which he has been known to use in his work.
About Bill Ward
As an actor, he is probably best known for playing the badly behaved builder, Charlie Stubbs, in Coronation Street; a role he played for 280 episodes over the course of three and a half years, and for which he won a number of awards. He is currently playing the long suffering farmer, James Barton, in Emmerdale.
Aside from acting, Bill has enjoyed photography from a young age, and his primary photographic subject matter is landscapes; whether natural, urban, or industrial. Within the broad elements of landscape photography, Bill is especially drawn to water.
Twice a finalist, he was recently awarded the Adobe Prize at the 2015 Landscape Photographer of the Year Awards for his photograph of Kisdon Force in the Yorkshire Dales, seen below. His work has been published in newspapers and magazines, in advertising campaigns, on book covers, and he is currently represented in a number of art galleries around the country.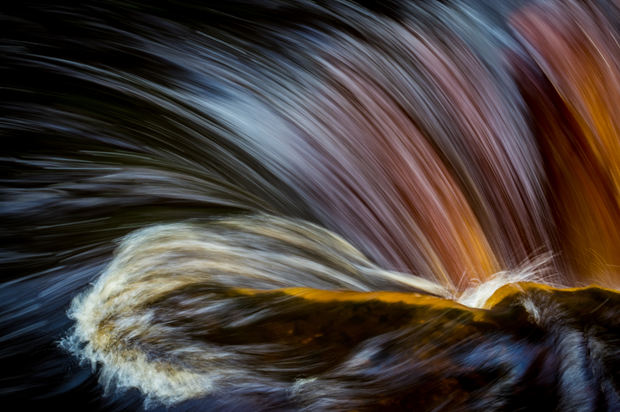 To see more of Bill's work, visit www.billwardphotography.co.uk.
For this seminar, you won't need to bring any equipment with you, just a pen & paper if you want to make notes.
If you are driving to the venue, there is a pay & display car park situated behind the Assembly House on Chantry Road.
So book now to avoid disappointment!