Join us to find out all about ShopLocalOnline.org and how this will benefit you and your business!
About this event
ShopAppy is delighted to announce the launch of our new national website supporting local businesses ShopLocalOnline.org - this went live on Friday the 19th November 2021. It is our response to a growing number of customers who want to find an alternative to Amazon but live outside ShopAppy areas. ShopLocalOnline.org will ensure these customers can shop with real local businesses from anywhere in the UK and will send an important message about shopping local in general.

ShopAppy is providing this new national website to all of our businesses, free of charge, as added value within your current membership. The site officially launched one week before Black Friday so that we can make the most of the peak Christmas shopping season.

We ask that businesses please join us to find out how this will benefit your business and to as any questions you may have.

Bring a cup of tea, wine or a beer and join us!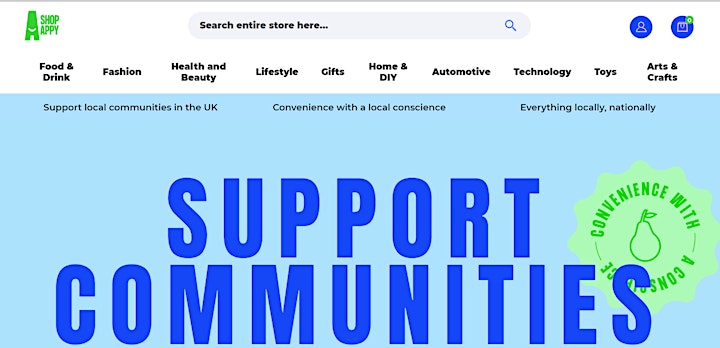 Organiser of ShopAppy Happy Hour- National Information Event
ShopAppy is a social enterprise supporting local shops and businesses. We think more people should shop local, we make it easier for people to see why they should. ShopAppy provides a shop local campaign, a unified shop window in each town for all the shops, services and market stalls. ShopAppy makes it easier for local residents and visitors to browse local businesses, book local services and buy local products easily online.