Should have gone to sight savers - with Mohan Nanjundan

Weekly Event - Every Sunday: 11:00 AM to 1:30 PM (PST)
Event Details
Join us for an inspiring Christian church service on Sunday with special guest speaker Mohan Nanjundan.
Mohan is returning from his trip to India but is visiting Edinburgh to share his insights into how we can get to know the real Jesus and understand how he can transform our lives.
After all, Jesus promises each one of us 'Life to the full.' John 10:10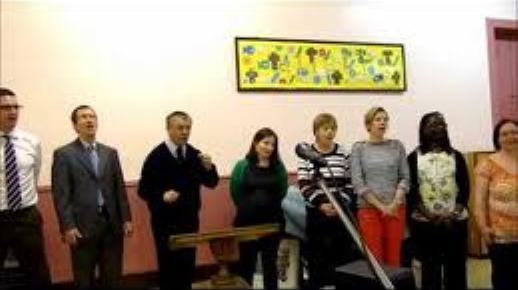 If you would like a little teaser, watch one of his YouTube videos here - http://youtu.be/b25DxK5EdVM
I hope you will find it inspiring
Best wishes
James
Where

Point Hotel Conference Centre

34 Bread Street
EH3 9AF Edinburgh
United Kingdom


Weekly Event - Every Sunday: 11:00 AM to 1:30 PM (PST)
Add to my calendar
Organizer
We meet locally most Sunday mornings 11am at the Doubletree Conference Centre, 34 Bread Street in Edinburgh.  Please visit our website for the latest information.

 We aspire to regenerate life in community.
LIFE
We aspire to regenerate life.  This means we spread the life-giving good news of Jesus.  The more our culture imitates Jesus, the more life Jesus will regenerate in our culture.  (Matthew 28:18-20; Acts 2:38-39)
COMMUNITY
We reflect the light of Jesus to regenerate his 'upside down' community ethos.  This means we strive to live the principles of the Sermon on the Mount together in practical, relevant, and stunning ways.  (Matthew 5-7)
CHURCH
We seek to grow a multi-generational Scottish church in Edinburgh.  In concert with our international city, our church also celebrates our international heritage and the sending out of men and women to regenerate life worldwide.  (Zechariah 8:4-6, 20-23; John 12:24; 15:1-2)
LEADERS
Jesus re-defines greatness and leadership in terms of service.  We empower men and women to discover their unique work for God in order to serve others and regenerate more leaders for his service.  (Mark 10:41-45; Ephesians 2:10; 4:7-16)