Join us as we discuss the latest M&A trends in the Nordics
About this event
Thinking of selling your Nordic tech company? What opportunities does the Nordic M&A market have to offer?
The Nordic region is the birthplace of many world-class technology companies such as Spotify, iZettle, Skye and WirelessCar. #Nordictech is transforming the way people live and businesses operate. As a recent Bloomberg article pointed out, Sweden alone has a high potential for founders to come up with the next big idea due to its "unique eco-system of investors".
To hear more about the opportunities for your tech company in the Nordics, join Michel Annink and Nicholas Milligan in our exclusive webinar to hear about his first-hand experience in managing transactions. What are the market trends; the practical steps and the issues you'll need to address when you're thinking of selling your business – and is it the right time?
We'll be covering the following:
Preparing your business for sale in Denmark, Finland, Iceland, Norway and Sweden
Understanding the M&A process
Insight into market trends, valuations and transactions in the Nordic region
Recent case studies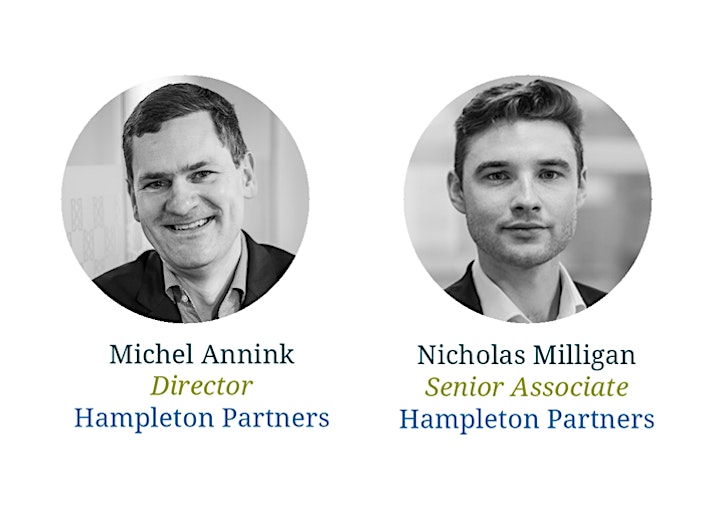 To listen to our industry analysis and to take part in an Q&A after the talk, register your interest now.
---
You will receive log-in details to access the webinar within 24h before the webinar.
---
Hampleton M&A seminars are held exclusively for founders, shareholders and investors in technology companies. Only registrants with company email addresses will be accepted and we reserve the right to decline access to our webinar.
If you cannot attend the webinar, but would like to discuss the prospects for your company, or if you would like to receive our technology M&A reports as they are published, contact: nadine.karrasch@hampletonpartners.com
Organiser of Should I Sell My Tech Company? - Nordic tech M&A market update