Description
This workshop with creative business coach Pete Mosley is based on his book The Art of Shouting Quietly and is aimed at creatives, coaches and purpose-driven people who want to boost their confidence when it comes to self-promotion (not just introverts).
The course is interactive with time for solo reflection and small group discussion.
Pete will take you through:
Building confidence and belief in yourself
Choosing the right promotional platforms
Finding your voice - and using it in the right place
How to identify tools and techniques that suit your natural style and values
How to raise your profile – with quiet determination
Practical 'hacks' and things to put into practice
The are lots of colourful handouts and interesting exercises throughout the day, which is for a maximum of 12 people.
The Art of Shouting Quietly Workshop – Q's and A's
1. Does it matter if I have already read the book – or not?
You can attend this workshop whether or not you have already read the book. The workshop digs much deeper into the themes of the book than you will have been able to do simply by reading it. If you don't have the book, I'll arrange to send you a PDF ebook version free of charge.
The workshop is highly interactive and explores a wide range of issues around confidence and self-promotion through a combination of input, group discussion and individual exercises.
2. What will I go home with – what are the benefits of attending?
You'll leave feeling more confident about self-promotion.
You'll take away three or four very specific actions to work on, so you can get started or further develop the way you promote youself both on and off-line.
You'll get to figure out where you can 'shine'. That is, how to choose and use self-promotional techniques that match up with your values and learning style. This alone can make a massive difference to the amount of confidence you feel when telling others about what you do.
3. What will I get from spending the day as part of a group?
Working in a group everyone gets to share perspectives and understand that they're not alone in all this. Many creative people - even although they are great at what they make and do - struggle to self promote. Group activity boosts confidence through being able to connect and share your ideas and struggles with others who are in the same position.
You'll go home with a written action plan and with a head full of ideas to follow up in your own time and develop your unique approach to self-promotion.
Tea, coffee and biscuits will be available. Please bring a packed lunch.
About the Tutor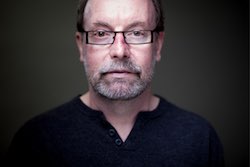 Pete Mosley is a creative business coach and writer. His work involves coaching people to increase confidence and purpose. He is also Business Editor for Craft and Design magazine, a regular contributor to the Creative Choices website, and author of Make Your Creativity Pay (2011) and The Art of Shouting Quietly – Self Promotion for Introverts and other quiet souls (2015) - publications for creative businesses.