Location
Le Camping
39 rue du Caire
75 002 Paris
France
Description

Like the famous words spoken to Tom Cruise in the film Jerry Maguire, "Show me the money!" is a phrase we are all familiar with. Startups want to know how to raise funding, what are the sources, how much equity do they have to give away, and what should they be looking for in their investors beyond hard cash.

Statistics reveal that 90% of startups close down in the 1st year alone due to the lack of funding. This triggers a constant battle to stay afloat and generate income for oneself. With advancement of the net and various public & private initiatives, there are actually quite a few ways Startups can raise that crucial funding to get off the ground. TechMeetups is bringing you a workshop to cover various ways that you as a Startup can raise that important initial funding to get your business off the ground.



Mentor
Olivier GALAUD

Olivier GALAUD has expertise in Analytics, Advertising, Big Data, B2C, B2B, Cleantech, Financial Services, Information Technology, Infrastructure, Internet, Internet of Things, Marketplaces, Mobile, Mobile Commerce, Payments, Platforms, Productivity Software, Publishing, SaaS, Sales and Marketing, Search, Social Commerce, UAS, UAV
Presenters
Ricardo Sequerra, Seedrs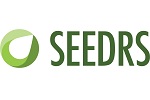 Originally from Lisbon, Ricardo joined the London startup scene two years ago to joinSeedcamp in their mission to find and prepare the next generation of stellar European entrepreneurs. At Seedrs, Ricardo is developing our startup community and outreach. He studied Innovation and Entrepreneurship at ESADE business school and is our resident linguist who speaks five languages.
Malek DRIF, CrowdTowin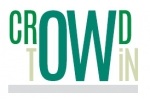 The concept of CrowdToWin regards financing facilities of the

apparatus of renewable energy part.CrowdToWin implements a web platform crowdfunding or "Crowdfunding
Corentin Guillemard, PAYMILL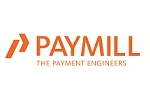 PAYMILL is the fastest and easiest way to accept online and mobile

payments in Europe. The payments service provider operates in 39 countries. Activate an account in a few days and accept up to 120 currencies with no redirection for the end customer. You have a specific need? Our REST API will fit it.
Justine Bounet, Chamber of Commerce and Industry Paris Ile de France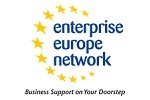 Justine Bounet will do presentation of the European programme H2020

Venue Partner:

Looking forward to seeing many of you there !