Location
The FuseBox, Level 4 North, New England House
New England St
Brighton
BN1
United Kingdom
Hear from our innovative creative community as they share their progress and seek feedback on their work.
About this event
Join us for our Show & Tell!
Join us at our research and development hub, The FuseBox, to chat to digital creators as they showcase their innovative work, share their progress and seek feedback on their developing products, services and technologies.
This is a brilliant opportunity to witness new and emerging technologies at their earliest stages, get inspired and see what the future of tech holds.
And, as always, there'll be beer and pizza.
Non-alcoholic drinks and vegan options will also be provided.
Free and open to all
More details to follow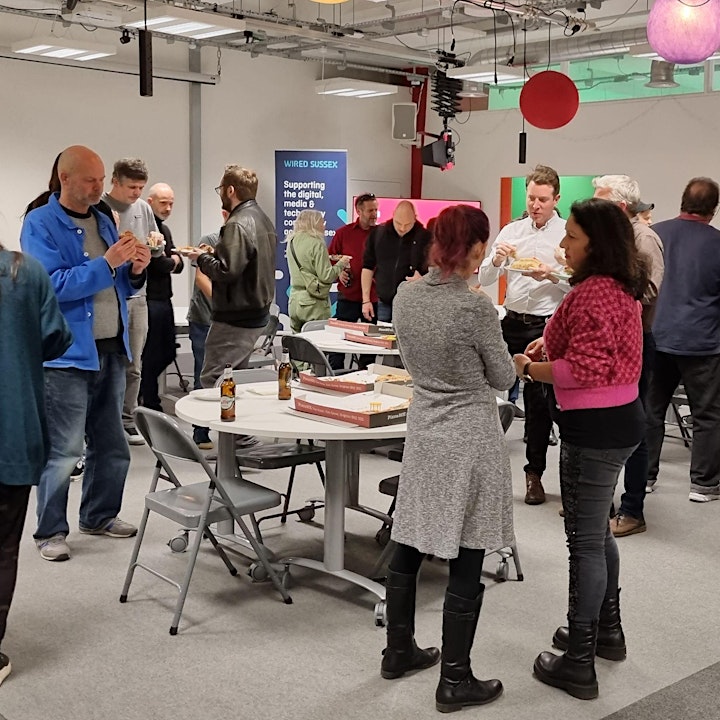 About The FuseBox
The FuseBox is a hub in Brighton for digital innovators, tech visionaries and creative technologists. It is run by and is home to independent membership organisation Wired Sussex
We provide innovators with access to spaces, facilities, opportunities and expertise. We currently house the Brighton Immersive Lab and a 5G testbed.
The FuseBox is a place where innovators can be supported and can support each other, where knowledge and practices from the arts, humanities and design are meshed with new technologies.
We believe in learning through doing, demonstrating and testing; and in better innovation through collaboration. We have been described as a 'social super-collider'. The FuseBox is carefully designed and programmed to facilitate these types of interactions.