Sales Have Ended
Registrations are closed
The February Show & Tell with Delpha Hudson is now sold out. The next Show & Tell is 21 March with Stephanie Jackson talking about her embodied practices and Mindfulness teachings. Each monthly Show & Tell talk is by donation and all are welcome. Please sign up for the newsletter to stay connected with Your CreativeCore: http://eepurl.com/hiJ9xT
Sales Have Ended
Registrations are closed
The February Show & Tell with Delpha Hudson is now sold out. The next Show & Tell is 21 March with Stephanie Jackson talking about her embodied practices and Mindfulness teachings. Each monthly Show & Tell talk is by donation and all are welcome. Please sign up for the newsletter to stay connected with Your CreativeCore: http://eepurl.com/hiJ9xT
Show & Tell: Talk with Artist, Delpha Hudson in conversation with Dr RyyA. Bread
About this event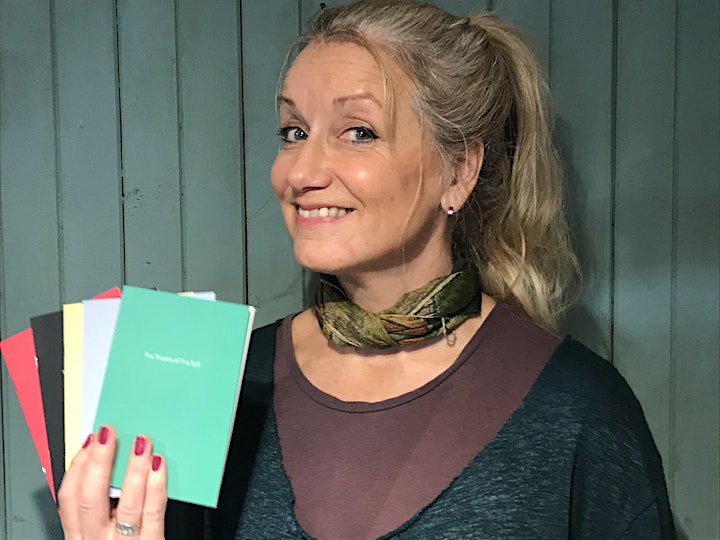 Show & Tell monthly talk series
Coming together to share, inspire and celebrate our creative core
A live, online series of talks with guest speakers in conversation with Dr RyyA. Bread to discuss their own relationship to creative practices and processes across a range of disciplines related to artistic expression, embodied practices and wellbeing. All are welcome. These cyclical sessions occur monthly and operate on a donation basis.
February guest speaker is Artist, Delpha Hudson
Delpha Hudson BA MA works from her studio in Cornwall and as well as painting, current projects include a series of films and a publishing project Theatre of the Self about women, autobiography and mental health. Over the last twenty years she has shown work all over the UK and Europe. 
As an interdisciplinary artist, Delpha has been making work about visibility for women and mothers for twenty years. Her work often explores Subjectivity and the Self and painting, installation, performance, film and sculpture have in the past used diary entries to explore personal stories.
Writing a performance score as the starting point and conceptual framework, Delpha created the artwork over a 3 month period. She took 30 days to perform and deal with her personal archive and diaries, by reading them, cutting out anything she wanted to keep, and then ritually burning the rest.
The Book: 2020
Taking its starting point from a 30-day performance of reading, editing and burning 30+ diaries (2017), the Theatre of the Self documents a personal journey through life stories and encourages us to re-think our stories for good mental health.
The Show & Tell talk on Sunday 21 February will be an opportunity for Delpha to discuss her recent publication in the context of her other artworks and interests.