About this Event
Calling all makers: save the date for your new monthly gathering: Show & Tell, by JAM.
Whether you're a product manager, designer, developer, founder... this is your chance to learn from those who're been there and done it.
We're big fans of product storytelling and seeing creative work in the making. For this reason, every month, we'll bring you local speakers who are willing to share their experiences and showcase what they're working on, to help you build great things too.
Show & Tell 001
For this first edition, we'll be talking about brain training, building in VR and starting up in Lisbon with Amir Bozorgzadeh, CEO of Virtuleap
Virtuleap is not your regular VR gaming startup. It's a health and education startup looking to help anyone enhance their cognitive skills through fun, scientifically designed brain training workouts. Their grander vision is to create a new digital health market for the early detection of cognitive illnesses such a dementia. No big deal, right? Amir will share his journey on building VR-powered products that have a social impact.
⏱ Agenda
[18:30 - 19:00] - 🍺Saying hi over a beer (or two)
[19:00 - 19:30] - 🔥 Talk + fireside chat
[19:30 - 20:00] - ⚡️Lightning talks
[20:00 - 21:00] - 🍻Drinks and mingling
🎤 Speakers
Amir Bozorgzadeh, CEO of Virtuleap
Stijn van Lieshout, freelance marketer, boostrapped founder
Mathilde Leo, co-founder of JAM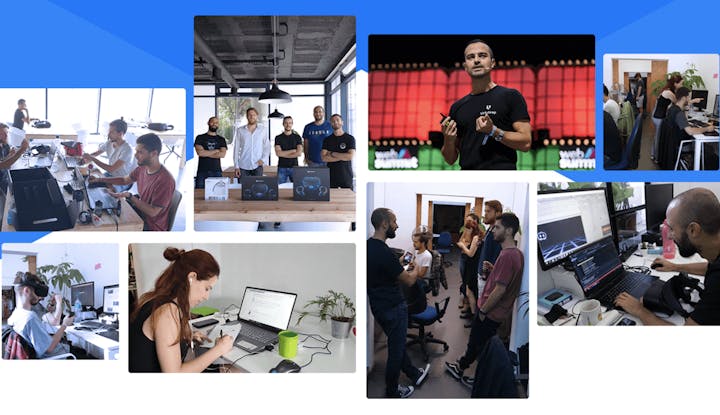 What we're about
Show & Tell is a new intimate gathering for Lisbon-based makers. Every month, some of them will show us what they're working on and tell us what they've learned building their products.
You'll get to:
Learn how other makers design, build and launch products
Discover new prototypes, tools and businesses in the making
Connect with fellow Lisbon-based makers
Who it's for
💡Anyone who's aspiring to build something great. Whether you're building your first product, leading a tech team or tweaking designs after your 9:5 – this event is for you!
🙋‍♀️ If you want to speak, share your experience or showcase your work at this event, please get in touch - mathilde@makingjam.io