Description
Are you businesses looking to get noticed by top funders and investors? If so, we created a great opportunity for you at our flagship Business Funding Show 2019:
- Exhibit amongst top UK funders and fast-growing businesses;
- Pitch your business from the main stage to selected panel of investors;
- Discuss your business with pre-vetted and most relevant investors;
- Bring along your colleague or partner to help handle multiple enquiries from attending HNWI and VCs;
- Take most of all activities, which will be available for you at the Show; and
- Benefit from a number of pre- and post-event marketing and media opportunities we secured for you.
Other Confirmed Participants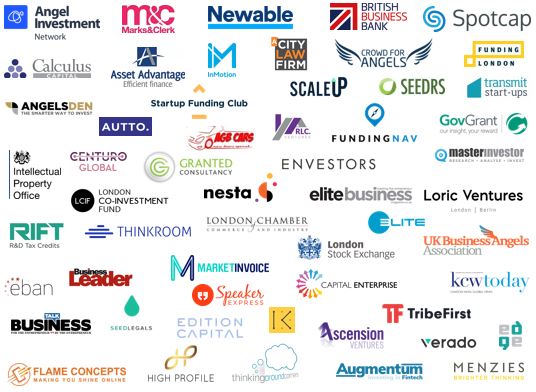 Headline Sponsor:

Event Organiser


The Business Funding Show is 70,000 strong network of entrepreneurs and funders. We're recognised for bringing top quality audience of key decision makers and leading industry experts representing funding and growth support organisations.
We also run the only funding exhibition in the UK & EU. Our next flagship show is the Business Funding Show'19 on Feb, 21st.
There you will be able to attend funders expo, learn from notable speakers, who are industry leaders, and discuss your business with the best-fit funders within 1-to-1 Investment Clinics.

We welcome businesses across all industries and stages to benefit from this ample opportunity to liaise with representatives of leading financial institutions.
*Showcase opportunity is Application Based Only (applicants will be approved or denied based of the answers within the questionnaire filled during checkout).
Exhibiting & Sponsorship opportunities for funders and growth-support institutions are featured here