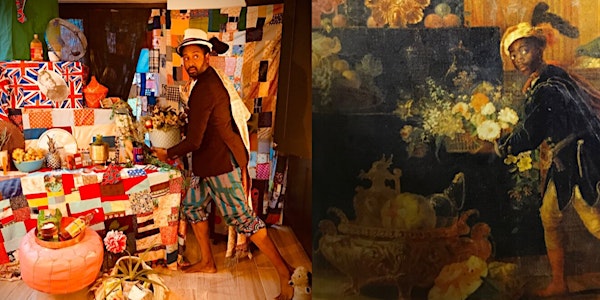 SHP fringe event: interview with Peter Brathwaite
Join me as I talk to Peter Brathwaite about his incredible Black Portraiture project!
About this event
One of the real highlights of lockdown has been the amazing Black Portraiture project by Peter Brathwaite. With time on his hands, Peter joined in with the Getty Museum Challenge to recreate famous works of art - but he has taken it to another level!
The images are funny, poignant, personal , celebratory, challenging and much more besides; the historical context is impressively thorough too. This is anything but a superficial project, and will have value in classrooms everywhere as well as bringing some joy.
http://peterbrathwaitebaritone.com/rediscoveringblackportraiture
Peter has been kind enough to agree to be interviewed about the project while I share a few of the highlights from the more than 60 works he has done to date.
Peter is a man of many talents aside from this project, including:
One of the country's leading baritone singers, performing with the Royal Opera
A writer and presenter on BBC Radio 3's Musical Time Travellers series
The writer and performer of the acclaimed show 'Degenerate Music: Music Banned by the Nazis '
He also contributed to the superb BBC Radio 4 series 'Black Music in Europe: a Hidden History'
This is a warm-up / fringe event for the Schools History Project virtual conference, which takes place the following weekend - but don't be put off...this event is not just for History teachers!
I hope you are able to join us!
Donald Cumming
Hon Fellow, Schools History Project
We will be joined by
Dr Nick Dennis & Dan Lyndon
Fellow & Hon Fellow, Schools History Project