Shropshire Branch - AGM and Machine Learning; Rise of the Robots?
Sales Have Ended
Registrations are closed
This event is now closed for any further registrations.
Sales Have Ended
Registrations are closed
This event is now closed for any further registrations.
Description
Speaker: Alex Whittles – Purple Frog Systems (@PurpleFrogAlex)
Summary of the event:

BCS Shropshire combines their Annual General Meeting with a presentation on a fascinating topic and a Christmas social event. Details of the talk are below.
We're starting to hear more and more about 'Machine Learning' and how it's going to either save or destroy the world, depending on who you talk to. But what actually is it? What does it look like, and how is it relevant to you and me in our every day lives?
In this talk, we'll look at some hands-on demonstrations of using Machine Learning to build prediction models and automated image classification, and then we'll build and train a deep learning neural net (think 'Terminator' brain!) to teach itself how to play a simple game.
We'll look at where this technology already exists in our day to day lives, without most of us even realising, and then project this forward to discuss where the technology is likely to go, what controls we should be putting in place, and whether it is actually going to save or destroy civilisation!

Topic discussion
Artificial Intelligence is very much a live topic in the Computing industry at the moment. A recent edition of BCS ITNOW focused on the question "Killer robots or a hugely beneficial tool for a wide range of computing?"
The UK Government believes that the UK can be a market leader in the AI field and is directing funds towards AI research.
At the same time, many people have expressed concern about what the consequences of the deployment of AI will mean for society in general.
We look forward to seeing you on 10th December at 6.30pm.
Speaker Biography: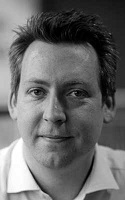 Alex is a Microsoft Data Platform MVP and is the owner and Principal Consultant at Purple Frog Systems Ltd.
Purple Frog, a local Telford based business, provides Big Data Analytics, Machine Learning and Business Reporting services to global clients.
This includes the design of databases, data warehouses, OLAP cubes, machine learning models and dashboard reporting solutions for companies of any size.
Purple Frog Systems specialises in the Microsoft Business Intelligence suite, including SQL Server, the Microsoft Cloud (Azure), and Power BI.
Their current and previous projects include systems for:
An International Investment bank
Confused.com
Card Factory
An International telecoms company
Principality Building Society
Gala Coral
a Lloyds of London syndicate
A US space agency
Bravissimo
Alex runs two of the three largest Microsoft data conferences in the World; Data Relay & SQL Bits, and is regularly invited to present at other international conferences.

Event Itinerary:
18:00 - Venue open. Bar and hot beverages available.
YPC/YPG stand
18:30 - Welcome and Annual General Meeting (Information on the AGM is found on the Branch website)
19:00 - Talk
19:45 - Refreshments and networking.
20:30 - Wrap up
Refreshments: A bar is available and buffet will be available following the main speaker
About the organiser:
The BCS Shropshire Branch organises this event; find out more about the group at http://shropshire.bcs.org/.
For overseas delegates who wish to attend the event, please note that BCS does not issue invitation letters.