Description
This Breakfast Morning Networking event is located in WestMidlands, Shropshire. The event is kindly hosted by one of the founding and gold Made in the Midlands member - Salop Powder Coatings.
Based in Shrewsbury, Shropshire, Salop Powder Coating has an expert powder coating team and a new bespoke paint line to satisfy all coating needs in the Midlands and across the UK. With a paint line supporting a four stage phosphate pre-treatment process and have achieved over 1000 hour salt spray test result, to give you the best results.
Located on site with Salop Design & Engineering company can also provide a full cycle manufacturing process and haulage services for a fast turnaround. For more information on the company visit:
Salop Powder Coating Main Website and company's Made in the Midlands Page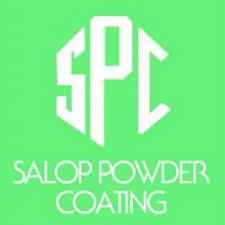 The event will be a morning networking session for Made in the Midlands members and a host of local manufacturing and engineering companies.
The event schedule is as following:
Arrive at 9:00am for networking, tea, coffee and breakfast.

Sixty second pitch from all attendees to showcase your company, highlighting areas for collaboration within the group.

Short presentation from the host and factory tour

Further networking.
Our Breakfast morning networking events have become very popular. Please make sure you have booked your tickets early. These events are a great chance to meet Made in the Midlands members, MD's and CEO's of the manufacturing businesses in the Midlands area.