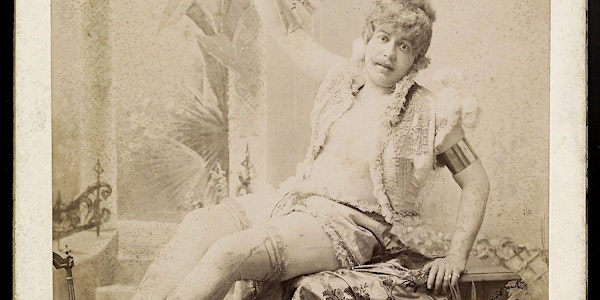 SHS Conference Deviance, Inclusion and Exclusion Strand 29 & 30 June 2021
This year, we are holding our annual conference online. It will take place over two weeks from 28 June-9 July.
About this event
DEVIANCE, INCLUSION AND EXCLUSION
PLEASE NOTE THIS IS A DRAFT SCHEDULE ONLY AND MAY BE SUBJECT TO CHANGE
Tuesday 29 June 2021
Panel 6 - 3.00-5.00 - Public Perceptions and Media Depictions of Difference and Deviance
Oisín Wall, University College Dublin - 'Our few demands… are for basic human rights, nothing more': the polarisation of opinion about Irish ordinary prisoners, 1973-84
Meg Foster, University of New South Wales (Australia) & Mary Bateson Fellow, Newnham College, University of Cambridge - Law, Emotion and the Tyranny of Difference: the case of Aboriginal Australian outlaw Jimmy Governor
James Thomas Earnshaw - Your man-milliner is a man only in name': English male milliners and the spectre of gender hybridity at the time of the Indian Uprisings of 1857
Magdalena Matczak - Disability and impairment in the Middle Ages in Poland
Wednesday 30 June 2021
Panel 7 – 9.30-11.30 - Deviant women and girls
Susan Woodall, The Open University - 'Hiding Places of evil': policing morality in the dormitory spaces of nineteenth-century institutions for 'fallen' women
Maria Isabel Romero-Ruiz, University of Malaga (Spain) - Cambridge Spinning House and the Proctoral System: The Case of Beatrice Cooper (1892)
Craig Stafford, University of Liverpool - Policing Women in Victorian Rochdale
Panel 8 – 12.30-2.30 - Official responses to difference and deviance
Ashley Borrett, University of Lincoln - Retribution versus reform: contrasting responses to juvenile delinquency in interwar Hull
Clarissa Carden, Griffith University - Creating reformatories in nineteenth century Australia: justifications and influence
Clifford Williamson, Bath Spa University - 'Buzzin it': Strategies for dealing with glue sniffing in Glasgow, 1970-1984
Andy Holroyde, University of Huddersfield - Exclusion or Inclusion: Sheltered Employment in the British Welfare State, 1945-1979
Panel 9 – 3.00-5.00 - The transnational movement of people and ideas
Jasper Heeks - Australian larrikins and London street gangs, 1879-1914
Rianna Price - The Medicalization of Sexual Deviance in post-1947 India
Katy Roscoe, University of Liverpool - Convict Workers on Britain's Imperial Dockyards: Gibraltar & Bermuda
Bookings close at 11.59pm the night before the strand begins and you will receive an email containing the meeting link on the day.
Attendance is free, but we encourage people to become members to support the work of the SHS. Membership starts at £15. Please visit our website for details: https://socialhistory.org.uk/membership/
Image credit - Wellcome Trust
Organiser of SHS Conference Deviance, Inclusion and Exclusion Strand 29 & 30 June 2021