Description
2018 promises to be a big year for us at Sheffield Health and Social Care NHS Foundation Trust.
Not only are we joining in the events across the country marking the 70th anniversary of the NHS, but we're also celebrating our 10th anniversary since becoming a Foundation Trust.
We want to mark both occassions in style, get some fresh air and raise money for the Sheffield Health and Social Care Charity while we are at it.
So, we're holding a 5k fun run where we're planning to bring together staff, service users, carers and their families to celebrate everything about the NHS with a run or walk around Millhouses Park.
The event is open for anyone to enter, you don't have to be a member of staff or a service user.
Entry for the fun run is priced at £5 for adults (£6.83 with VAT and Eventbrite costs added) and is free for children.
To fit with the theme of celebrating everything about the NHS we're asking everyone to wear as much of the colour blue as they can in their outfit.
Times
8.30am - registration
9am - runners set off
9.30am - walkers set off
Location
Below is a map of the route we'll be taking for the run, which is essentially two counter-clockwise laps of Millhouses Park, starting (and finishing) in the south car park.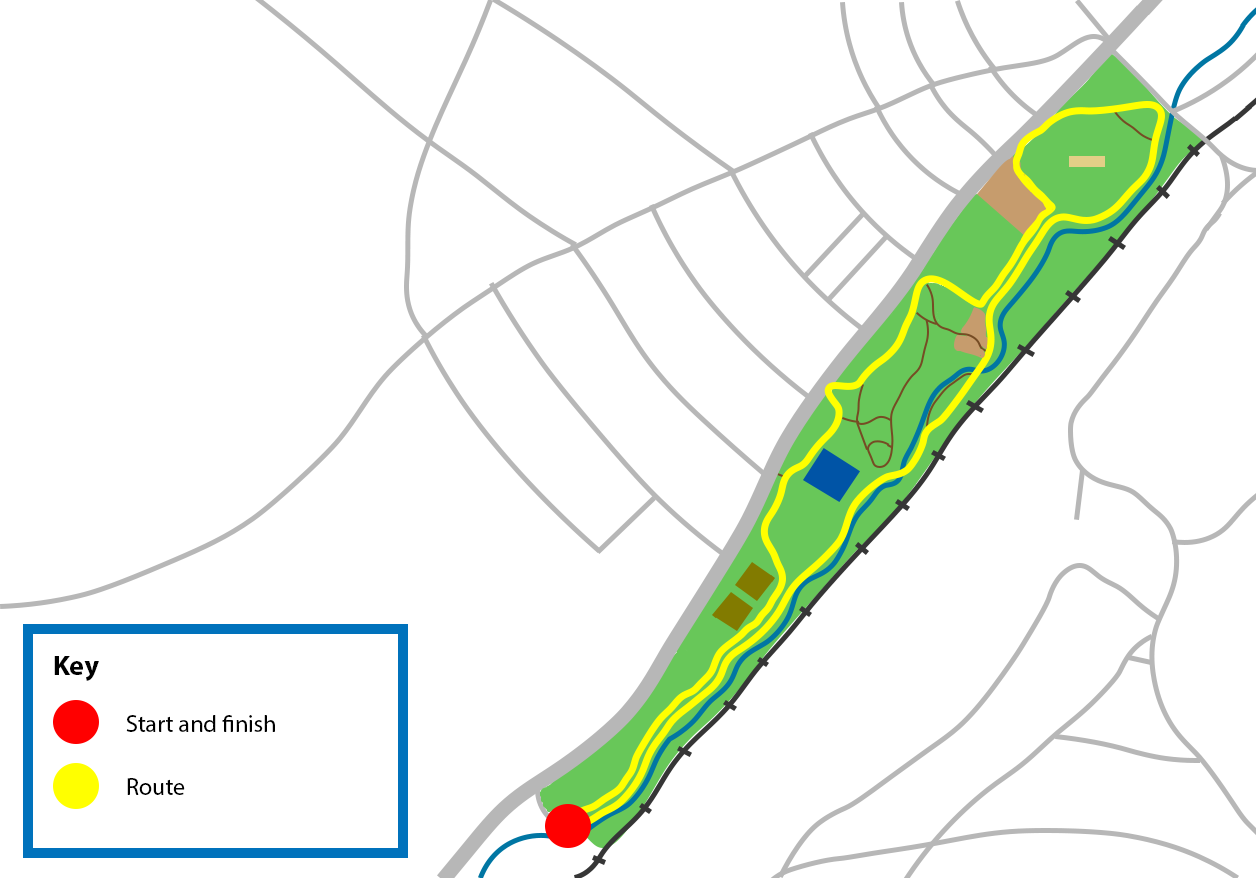 Our sponsors
We'd like to say a big thank you to our sponsors Costco, Sheffield United Community Foundation and Sodexo who have kindly contributed towards the cost of running the event.
Terms and conditions
The park will still be open as normal to members of the public during the race. Please be considerate to other runners, walkers and members of the public when taking part in the event.
While all appropriate precautions will be taken, Sheffield Health and Social Care NHS Foundation Trust accept no liability for injury while taking part in the event.
First aiders can be found at the start and finish line.
We will be taking photographs and video throughout the race. If you do not wish to be included in any media content please make yourself known to the event organisers on the day.
The start and finish line will act as the lost children point.
FAQs
Is ther a minimum age requirement to enter the event?
Yes. Under 12s can only take part in the walking route and must be accompanied by an adult at all times.
What are my parking options for the event?
Car parking is available (but limited) at Millhouses Park. Parking charges start from 9.30am to 6.30pm, every day of the week, and is priced as follows:
Up to 1 hour is 50p
Up to 2 hours is £1
Up to 3 hours is £1.50
Up to 4 hours is £2
Over 4 hours is £2.50
Free parking is available on the streets surrounding Millhouses Park.
Are there transport arrangements for getting to and from the race?
Yes. If you need support to get to or from the event please contact us and we may be able to support you.
What can I bring into the event?
Please come dressed appropriately for the weather conditions, and wear suitable footwear. Water will be available on the day but you are welcome to bring your own refreshments. You'll also need to bring your booking details to sign in on the morning.
How can I contact the organiser with any questions?
If you have any questions about the event just email communications.shsc@shsc.nhs.uk.
What's the refund policy?
As this is a charitable event unfortunately we will not be able to offer refunds.
What will happen if the event is cancelled?
If the event is cancelled for any reason, such as adverse weather conditions, you will be contacted with at least 24 hours notice.
Do I have to bring my printed ticket to the event?
Yes. Please bring your ticket as proof of entry to register before the race.