Event Information
Location
Room 4.1, Doorway 6
Old Medical School
Teviot Place
Edinburgh
EH8 9AG
United Kingdom
School of Health in Social Sciences Annual PGR Conference: Bouncing Back Together. 19 & 20 May 2022 This is the right place!
About this event
We are delighted to announce this year's Annual School of Health in Social Science PGR Conference, which will take place online on the 19th and 20th of May 2022!
The PGR Conference is one of the most anticipated academic events of the year concluding our academic year and an unique opportunity to share your project and learn about your peers' research too!
There will be 10 minutes presentations along with a brief Q&A. It is important to note at this point that if you have chosen to submit a recorded presentation, you will be required to attend the Q&A live session.
We are also going to host a social event after the conference ends on Friday 20th at the end of the working day.
For more info on the event and submissions check out our Conference Website.
Get in touch with teh reps for any questions at PGRRepHealth@ed.ac.uk
For a better experience we recommend to use our university account (eg. username@ed.ac.uk)
Looking forward to seeing you there!
Kind regards,
Your PGR Reps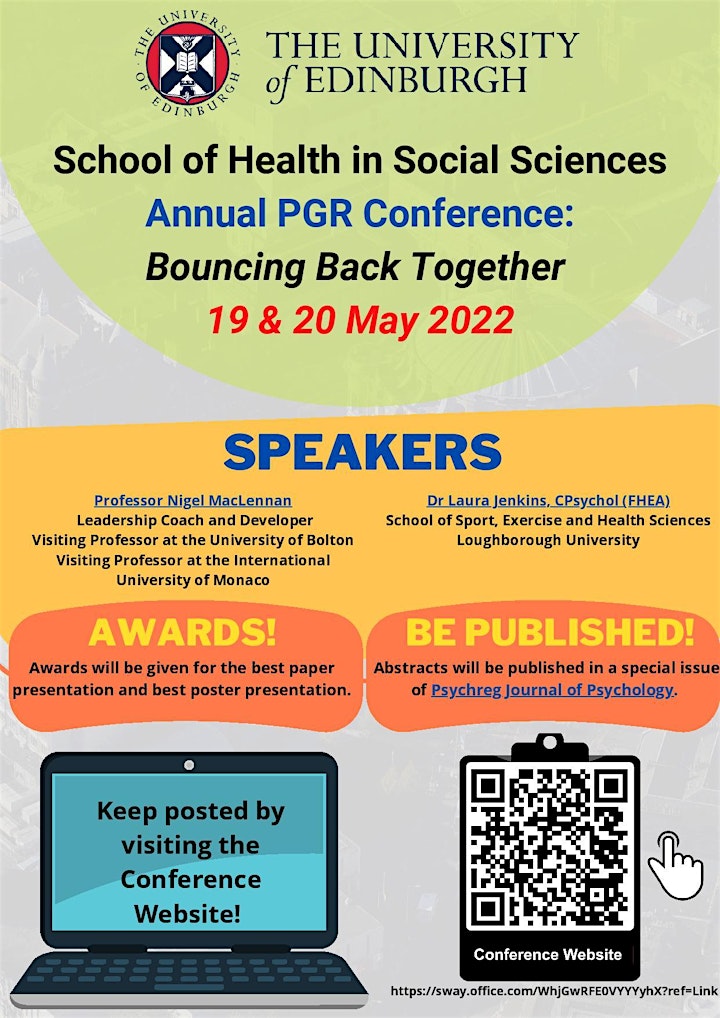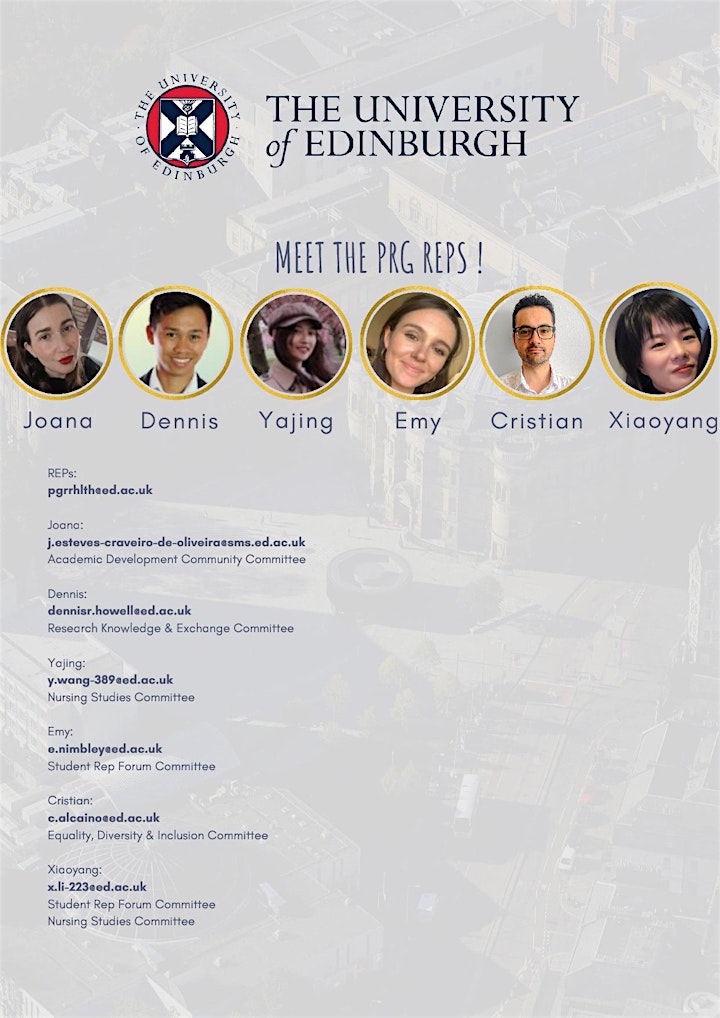 Date and time
Location
Room 4.1, Doorway 6
Old Medical School
Teviot Place
Edinburgh
EH8 9AG
United Kingdom