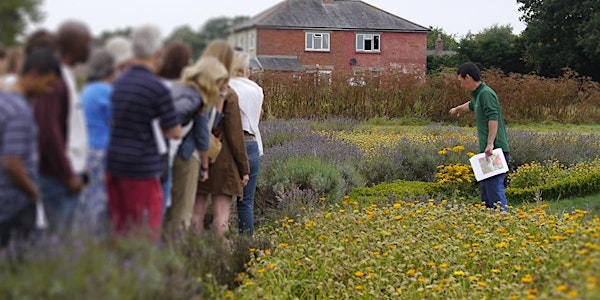 Shumei Natural Agriculture hands-on workshop (Part 2) with Vegan Lunch
Location
3 Yatesbury House Farm Cottages
Yatesbury
SN11 8YG
United Kingdom
Description
This is the second session of our hands-on workshop of 2017 Shumei Natural Agriculture learning programme, which consists of 3 sessions of one-day workshop in spring, summer and autumn. This is aimed at farmers/growers and students who wish to try growing food naturally without applying any chemicals, fertilizers and animal manures. In this July session, you will look at the concept of purification and our attitude towards problems such as diseases, pests and weeds. The course consists of lecture/presentation, farm tour and hands-on fieldwork.
By the end of this course you should be able to...
Describe the key concepts of Shumei Natural Agriculture
Understand the attitudes towards pests and weeds
Understand the concept of purification
Recognise how people's thoughts would affect plants
*~*~*~*~*~*~*~*~*~*~*~*~*~*~*~*~*
Vegan meal will be served for lunch.
You can take home the reference materials.
*~*~*~*~*~*~*~*~*~*~*~*~*~*~*~*~*
Next workshops
Part 3 (2nd September):
More detailed concept of seed saving, characteristic of the vegetables grown by Natural Agriculture
If I want to learn more, what course can I do next?
We will host 3-day intensive programme for those who wish to learn in more depth about the ideas of Shumei Natural Agriculture.

Date 1: 18-20 Aug 2017
Date 2: 13-15 Oct 2017*
(* Course contents will be the same as Date 1 except the fieldwork.)

Sponsored by Stockfree Organic Services
Our model farm is organically certified by the Soil Association.